'The Gifted': Meet The Mutants
"[The Gifted] is really about the mutants who have been left behind," says Matt Nix, executive producer of Fox's new mutant drama. Nix explains why he wanted to bring these X-Men franchise characters—and one he created himself—to The Gifted.
Eclipse
Played by Sean Teale
Origin The Gifted
Debut 2017
Power Photon manipulation
The New Guy "Eclipse is an original character to this show, but that doesn't mean he's just a random guy," says Nix, who also teases that "Eclipse has a relationship [to someone] that we'll explore."
See Also
Bryan Singer's 'X-Men' adjacent mutant tale finally takes shape on the small screen.
Blink
Played by Jamie Chung
Origin The Uncanny X-Men #317
Comics Debut 1994
Power Teleportation
Ready for Her Close-Up Played by Fan Bingbing in Days of Future Past, Blink is the only character on The Gifted to have appeared in one of the X-Men films. "Why is Blink there?" asks Nix. "We will build up the mystery."
Polaris
Played by Emma Dumont
Origin The X-Men #49
Comics Debut 1968
Power Electromagnetic abilities
Who's Your Daddy? "I lobbied hard to get Polaris," Nix says. "She's Magneto's daughter. [Magneto's supervillain team] The Brotherhood isn't around either. Where did they go? And what is our Polaris's relationship to Magneto?"
Thunderbird
Played by Blair Redford
Origin Giant-Size X-Men #1
Comics Debut 1975
Power Super speed, strength and enhanced senses
A Safe Haven "He's Native American, so his relationship to what they're doing is a little different. I liked the idea of reservations [providing sanctuary and aid] to refugee mutants," Nix says.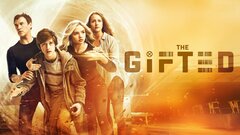 Powered by