'Cosby Show' Executive Producer Tom Werner: 'The Show Is Kind of Tarnished'
Has the legacy of The Cosby Show been permanently damaged? Executive producer Tom Werner, whose former independent production company Carsey-Werner was behind the show, hopes not.
"I do think the show is one of the most groundbreaking shows in television," he told TV Insider on Friday.
But given the allegations against star Bill Cosby, who is accused of sexually assaulting more than 40 women, repeats of the sitcom have been yanked off several TV networks. "I certainly think that at the moment the show is kind of tarnished," Werner admitted. "But hopefully people can distinguish between the show and Bill. I think about all the great episodes that we've done and the impact that it had. I'm certainly hoping that people can continue to watch it."
The Cosby Show is still available on some streaming services (Hulu and Amazon), but TV Land pulled repeats of the show from its air last year. More recently, BET-owned Centric TV removed the series, while Bounce stopped running Cosby, a 1990s CBS show that was also produced by Carsey-Werner.
"Certainly it's a challenge right now," Werner says of showcasing The Cosby Show, which indeed was a revolutionary program for both NBC and television in general in the 1980s. (It also helped save the moribund sitcom genre when it premiered in 1984.) "But I'm hoping that time will pass and that all the great acting and the great stories and the memorable moments will still be able to be viewed."
Werner declined to discuss the business implications to Carsey-Werner, which no longer operates as a production company but still exists as a syndication distributor for its library content. (The Cosby Show remains listed on Carsey-Werner's website as a show available for acquisition.)
These were Werner's first comments on the Cosby controversy since last fall, when he and former partner Marcy Carsey released this brief statement: "The Bill we know was a brilliant and wonderful collaborator on a show that changed the landscape of television. These recent news reports are beyond our knowledge or comprehension."
Werner was at Starz's portion of the Television Critics Association press tour to help promote Survivor's Remorse, which he executive produces with Mike O'Malley. Werner and O'Malley had been developing a new show with Cosby for NBC last year when the allegations against Cosby got much wider attention. In the wake of that, Netflix yanked a Cosby comedy special and NBC and Sony (which was to produce the new sitcom) dumped the Cosby development.
More TCA Coverage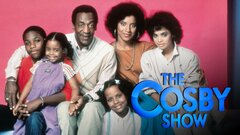 Powered by