HBO Boss: 'Game of Thrones' Likely to Continue Through Eight Seasons
Is Game of Thrones' Jon Snow really gone? "He be dead," HBO programming president Michael Lombardo told reporters Thursday afternoon at the pay cable network's portion of the Television Critics Association press tour. "Everything I've seen heard and read, Jon Snow is dead," Lombardo added—sidestepping the real question of whether the character may still pop up next season.
Either way, Game of Thrones is very much alive. The hit drama, which attracted more than 20 million viewers this past season (when all platforms are factored in), is currently shooting Season 6, and Lombardo said the show's producers "are feeling two more years after 6." Of course, nothing is set in stone, "and I have said before, I'd love for them to change their minds, but that's what we're looking at right now."
Asked about a potential Thrones prequel, Lombardo said that would be up to executive producers David Benioff and D.B. Weiss, and of course, creator and author George R.R. Martin. "I would be open to anything Dan and David wanted to do," Lombardo said. "There's enormous storytelling to be mined in a prequel. At this point, all the focus is figuring out the next few years of the show."
Lombardo also responded to controversy about some of last season's storylines, particularly the rape of Sansa Stark. "This show has had violence as part of one of its many threads from the first episode," he said.
RELATED: Watch the Game of Thrones Cast Get Silly
As for the negative reaction among TV critics to Season 2 of True Detective, Lombardo said he stood behind creator Nic Pizzolatto, and that the two have broached the subject of a third season (although there's no news of an actual pickup).
"I think the show ends as satisfying as any I've seen," Lombardo said. "I'm enormously proud of it. I'd love to do another season with him. I think he's a spectacular writer… I know he speaks to people, he speaks to me. That doesn't mean he's going to speak to you."
Among other topics discussed by Lombardo:
• Larry David is inching closer to another season of Curb Your Enthusiasm. Lombardo recently ran into David, who pulled out a pocket notebook that he said was "the next season." Lombardo said he didn't think it was "out of [David's] system. He'll come back to it. He wants to have something to say. There's nothing planned for next year. We're continuing the dialogue and it's a long one."
• A two-hour film wrapping up HBO's canceled comedy Looking will air early next year. "I was proud there was a show that felt like it was dealing honestly and openly with gay men and their lives," Lombardo said. "The numbers didn't support us going forward."
• The Sopranos creator David Chase is working on his long-gestating series about old Hollywood, and has already showed Lombardo two hours' worth of material. "What he showed us is pretty phenomenal," Lombardo said. "I fully expect we will be back up here during my tenure with David Chase in a new show."
• Sarah Jessica Parker's series about divorce is being written right now and will shoot at the end of the year, with an air date in next summer or fall.
• The death of megaproducer Jerry Weintraub was "a personal and a company loss," Lombardo said. "I miss him enormously. He was a man with unbelievable passion in the best kind of way. He could make you crazy. but I miss him every single day." Weintraub is an executive producer on HBO's upcoming series Westworld and had several other projects in the works. Lombardo said the status of that development was unclear.
• Lombardo kicked off HBO's session by showing clips from three upcoming specials he's proud of: The Will Ferrell event Ferrell Takes the Field (September 12); Amy Schumer Live at the Apollo (October 17) and Davis Guggenheim's U2 documentary Inside Band 1 (November 7). He also showcased clips from the Martin Scorcese/Mick Jagger series Vinyl, about the rock business in the early 1970s; and Westworld, an adaptation of the sci-fi movie, from J.J. Abrams and Jonathan Nolan.
More TCA Coverage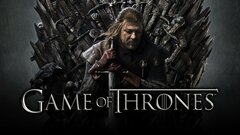 Powered by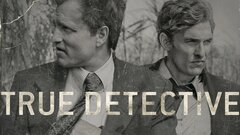 Powered by