Retta Spills on Parks and Rec Finale and Co-Star Nick Offerman (VIDEO)
https://player.waywire.com/?id=VYQW4N05RHV0N87Z
NBC's long-running comedy Parks and Recreation is ready to bid adieu after seven seasons, but before we load up on tissues, Retta has given us an exclusive peek into the kinds of fates we can expect for Pawnee's residents.
"The wrap up of each character is a gift to the audience. People who love a certain character I think will love how we all go off into the sunset," says Retta, who has starred as Donna Meagle since the pilot episode.
We sat down with Retta to talk more about the show and Donna's future, Nick Offerman's flatulence, shows she'd like to guest star on, and some of her celebrity followers on Twitter.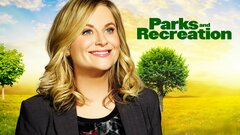 Powered by