Who Will Rule the Iron Throne? A 'Game of Thrones' Season 7 Primer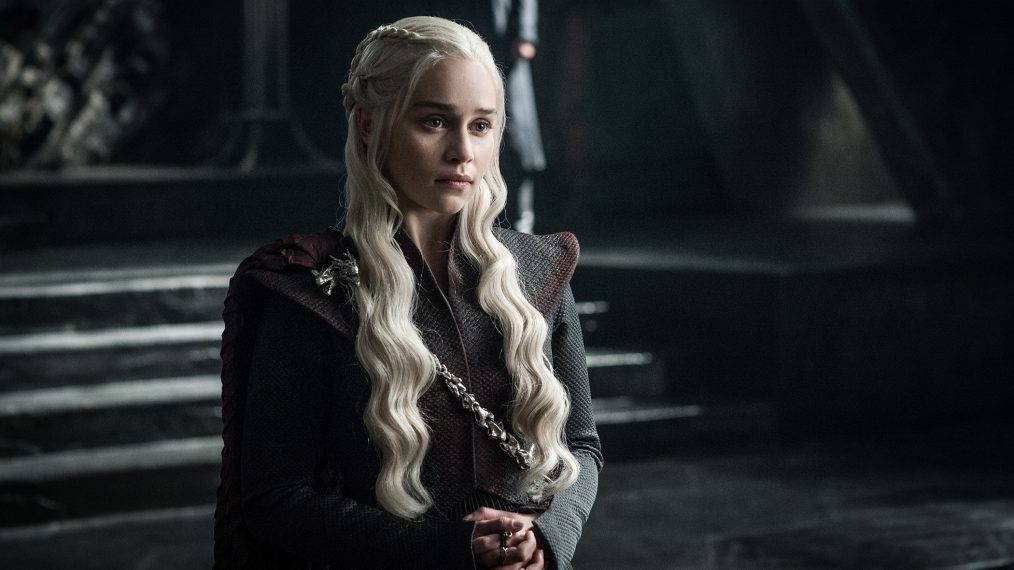 A power-hungry queen, a bastard knight and a mother of dragons walk into a Westeros bar.… One of these three rivals will win the Iron Throne, but only time will tell if victory depends more on cunning, honor or sheer military force. We look at the strengths and weaknesses of each potential ruler as the hit HBO series enters Season 7.
Daenerys Targaryen: The Challenger
Onetime innocent princess Daenerys Targaryen (Emilia Clarke), who considers herself the rightful heir to the throne, is sailing toward Westeros with forces that make the arsenals of her rivals—current queen Cersei Lannister (Lena Headey) and king in the North Jon Snow (Kit Harington)—look like children's toys. Daenerys's impressive armada carries a huge army of devoted Unsullied soldiers and brutal Dothraki warriors. Plus, she has three giant dragons! Still, using the nuclear option isn't her style. "Daenerys could easily wipe out Cersei. She could fly over and kill her. But that just ain't who she is," Clarke says.
That's partly because Daenerys has seen firsthand the harm done by merciless rule. It drove her to defeat the cruel masters in the slave cities of Essos and free the Unsullied people, despite a plot to undo her good work. "She's finally learned how to be a politician," Clarke says. At her side is adviser and savvy diplomat Tyrion Lannister (Peter Dinklage). But Dany may not heed his advice, no matter how practical. Says Clarke: "In the end, she will do what she thinks is right."
Cersei Lannister: The Reigning Queen
At the end of Season 6, a somber Cersei was crowned queen after the shocking suicide of her last living child, King Tommen (Dean-Charles Chapman). The naive boy was grief-stricken over the death of his wife, Queen Margaery (Natalie Dormer), one of the many enemies Cersei wiped out alongside a slew of nobles when she blew up the capital city's cathedral. With such a violent start to her reign, can Cersei hold the throne?
"She's dealing with losing her children by pushing down the pain with a quest for power," Headey says.
Her greatest ally is her twin brother—and, yes, the father of her children—Jaime (Nikolaj Coster-Waldau). "He's her secret weapon," Headey says. "Emotionally, Jaime keeps her afloat." But their army faces formidable foes, among them Margaery's revenge-bent grandmother, Olenna Tyrell (Diana Rigg), who's partnered with the massive forces of Daenerys Targaryen.
Still, Cersei's a brilliant schemer who can operate with slim resources. Back in Season 1, she arranged the murder of her husband and kept her children's incestuous origins a secret, allowing them to retain their royalty. Manipulation, even without manpower, could keep her on top. "She refuses to lie down at any cost," Headey says. "She's not going under."
Jon Snow: The King in the North
When we first met Jon Snow, the noble Stark family was raising him, but his bastard status gave him few options in life. Now, the honorable fighter is king in the North and ready to claim all of Westeros.
Of the three contenders, he has the most experience on the battleground—after all, he beat the Wildlings, challenged White Walkers and triumphed in the brutal Battle of the Bastards. He's also the only one to have actually died: He was murdered by traitors and resurrected by red priestess Melisandre (Carice van Houten). Despite all that life (and death) experience, "Jon's uncontrolled emotions get him into trouble," Harington says. "It's that racing into battle when he should have stayed back. It's the not thinking tactically. I don't think he'll ever overcome his hotheadedness."
Luckily, he can turn to his sister, Sansa (Sophie Turner), who's grown wise through her years as a pawn of the powerful. "She has knowledge he doesn't have," Harington says. "He'll listen to her more this season."
May the best man—or woman—win.
Game of Thrones, Returns Sunday, July 16, 9/8c, HBO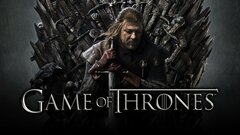 Powered by