HBO Debuts 'Game of Thrones' Season 7 Trailer
The Great War is coming … but the Game of Thrones Season 7 trailer is finally here!
On Wednesday, HBO debuted the almost 2-minute clip that features Cersei Lannister (Lena Headey) and Daenerys Targaryen (Emilia Clarke) making bold claims to the Iron Throne, while newly-christened King of the North Jon Snow (Kit Harington) looks and sounds duly worried, Littlefinger (Aidan Gillen) eggs on Sansa (Sophie Turner) and battle weary Ser Davos (Liam Cunningham) makes a plea for unity.
See Also
It's going to be a cold July.
Also in the mix? Bloodthirsty Arya Stark (Maisie Williams), who's definitely on the move.
"We're the only Lannisters that count," Cersei tells her still-loyal brother/lover Jaime (Nikolaj Coster-Waldau). "Whatever stands in our way, we'll defeat it."
Top of that list? Emboldened dragon-mother Dany, who proclaims that she is "born to rule the seven kingdoms … and I will."
Ever-scheming Littlefinger points out that his longtime crush is the only Stark still standing at Winterfell — "The last, best hope against the coming storm."
And Davos, who knows the dead-and-deadly dangers that lie beyond the Wall? "If we don't band together we will die, and then it doesn't matter whose skeleton sits on the Iron Throne." Preach, Brother Davos. Winter is here.
Game of Thrones Season 7 premiere, July 16, 9/8c, HBO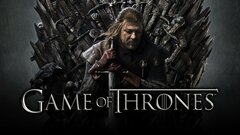 Powered by