Ask Matt: 'Amazing Race' Is Back, But What Next? Also: 'This Is Us,' 'Elementary,' 'Dark Shadows,' a Live 'Bombshell' Musical, and More
Welcome to the Q&A with TV critic (also known to some TV fans as their "TV therapist") Matt Roush, who'll address whatever you love, loathe, are confused or frustrated or thrilled by in today's vast TV landscape. One caution: This is a spoiler-free zone, so we won't be addressing upcoming storylines here unless it's already common knowledge. Please send your questions and comments to [email protected] (or use the form at the end of the column) and follow me on Twitter. Look for Ask Matt columns on most Tuesdays and Fridays.
Is The Amazing Race On Its Last Legs?
Question: The Amazing Race is FINALLY back soon, but it was missed last fall. Is it on the chopping block? And what about Undercover Boss? — Gene
Matt Roush: It seems clear that CBS is dialing back on its Race fervor, with only one cycle of the around-the-world competition scheduled for this season, premiering this Thursday at 10/9c. Its long absence has had me fielding questions all season (in this forum and on a number of the radio outlets I speak to regularly) about whether The Amazing Race has been canceled. So far: No. But it's not included in the list of 18 shows CBS gave early renewals to, and a 30th running hasn't been commissioned yet, from all reports. If viewers respond well to this season's new twist, in which the teams are comprised of complete strangers, and if the Thursday scheduling pays off (though in a later time period than usual), there might be more life yet in this Emmy-winning franchise. I hope so. 30 is a nice round number, just saying.
See Also
Plus, Phil Keoghan reveals the drama behind the competition-reality show's pairing of strangers.
As for Undercover Boss, it will continue its eighth season with four new episodes, airing Fridays starting April 28 after MacGyver finishes its first season. (The success of that reboot, improving on Race's number in that Friday time slot, may have further imperiled the reality show's status.) Boss hasn't received an early pickup for another season, either, so we might not know about either show's future until May, when CBS announces its lineup for next fall and beyond.
Can Comedy Revive CBS's Thursday Dead Zone
Question: I realize that the networks haven't had much success with pairing half-hour comedies past 10 pm/ET, but might CBS want to consider it for the problematic 10-11pm/ET (9-10c) time slot on Thursday night? The Eye Network has struggled with scheduling that hour for the past few years, ever since Elementary began underperforming there. Why not move Life in Pieces back half an hour (to 10/9c, or even 10:30/9:30c) and pair it with another new single-cam comedy, such as the John Larroquette/ Sharon Lawrence pilot, Me Myself & I, or Hannah Royce's Questionable Choices starring Alice Eve? Tonally, Life in Pieces doesn't really gel with the other 90 minutes of CBS's Thursday night sitcoms, so why not try out a new multi-cam comedy after Mom (or even stick The Great Indoors or Superior Donuts there), and in the process expand CBS's potential for single-cam offerings while testing out a new strategy at the later hour on Thursdays? – Katrina
Matt Roush: The real issue with that 10/9c time period, not just on Thursday nights—but maybe most noticeable then, considering that some of TV's greatest successes aired in that hour (ER, Knots Landing, to name a few)—is that our time-shifting viewing habits are making it ever harder to create new hits in the final hour of prime time. I'll be curious to see how The Amazing Race does there, but it will likely be a modest performer at best. And putting single-camera comedies in that time period seems even riskier. Networks prefer shows that make a bit more noise airing as lead-ins to the local news. (Yes, some people still do watch TV in more or less real time.) But I will agree with you that Life in Pieces is not particularly compatible with the broader tone of the average CBS comedy, and pairing it with another single-camera sitcom would make sense.
What About Randall's Birth Mother?
Question: I am an avid watcher of This Is Us. Love this show so much, but I am wondering about something and cannot find the answer anywhere. Why has there been no mention of Randall's mother? Not one word. Which is odd to me, because if I were searching for my birth parents and found my birth father, the first question I would ask him is, "Where is my birth mother?" So this does not make sense to me.
Also, I have been watching Criminal Minds for years now. I know the circumstances behind Thomas Gibson's departure from the show, but some news stories said that this was a permanent firing, and some said that it was an indefinite hiatus. Do you know if the powers that be are planning to bring him back at some point? I do miss his character a lot, but I do understand that there are consequences to his actions. — Jill
Matt Roush: Regarding This Is Us, even my brain can hold only so much TV minutiae, so I checked with NBC, which reached out to the show's creator Dan Fogelman, who confirmed my own suspicions: "William told Randall in the pilot that his birth mother died (during birth, it would appear). So unless William was telling a protective white lie, it would appear Randall's birth mother is no longer around. But like anything in this show, not being 'around' in present day does not mean we can't return to them in the past sometime. Stay tuned." As if we wouldn't.
See Also
'This Is Us' is always full of surprises, and the emotional season finale was no exception. Let us count the ways we didn't see what was coming.
And where Thomas Gibson is concerned, all signs are that he's off that show for good. Characters have come and gone and come back in that ensemble, but his departure was not a happy one.
Pining for a Live Bombshell
Question: The live TV musicals (Sound of Music, Peter Pan and Grease) are great. Now how about a live TV musical we haven't seen? Why not Bombshell? We were all so disappointed when Smash ended without showing the final production. – Dave
Matt Roush: If Smash had been a bigger smash for NBC, this might be an option. But cult musicals, not to mention a show-within-a-cult-show musical that doesn't really exist outside of a collection of songs, are too risky a bet, I'd think, even with NBC overlord Bob Greenblatt's passion for musical theater. There may still be a future for Bombshell, though. After the now-legendary one-night-only concert presentation on Broadway in 2015, there has been buzz that a stage production could happen. I wouldn't hold my breath, given how long such things take to transpire, but it's more likely than a TV version.
Will CBS Give Sherlock the Hook?
Question: I saw the list of CBS renewals a few days ago, and was shocked to see that Elementary, one of my favorite shows, is on the bubble and may not be picked up. Have you heard anything? After losing The Good Wife on the Sunday night lineup, and not wanting to pay to watch The Good Fight on All Access and liking Elementary in the slot behind Madam Secretary (another fave—and this one renewed), what gives? — Michael
Matt Roush: Just because Elementary didn't get an early pickup doesn't necessarily mean it won't return, but we may not know for sure until CBS sets its fall schedule. The network tends to keep its procedurals around for a bit longer than five seasons, so this bubble status seems premature, but any show that airs in the late slot on Sundays (subject to those inevitable sports overruns) can be seen as vulnerable.
See Also
'The Big Bang Theory,' 'NCIS,' 'MacGyver' and 'Hawaii Five-0' also among the series that will return.
Is It Time For Another Dark Shadows?
Question: Do you think a reboot of Dark Shadows can now succeed on a network or Netflix? And not in the vein of the Johnny Depp movie? — Immortal (from Twitter)
Matt Roush: Yes, anything but that misbegotten attempt at a horror comedy. Enough time has passed, since The CW's aborted attempt at resurrecting Barnabas & Co. in a 2004 pilot, to try again, and your suggestion of Netflix (or a similar streaming service) as a home for the Gothic supernatural soap opera is intriguing. Netflix has tried so many formats and is into revisionist nostalgia (see One Day at a Time), so dipping back into the Collinwood mythology would be fun to see, especially if it tweaked the binge-watching formula a bit. The idea of a Dark Shadows that dropped, say, five half-hour spooky episodes every week, that would be a blast. We can dream.
Is Powerless Lifeless?
Question: I see NBC is airing reruns of Trial & Error in place of new episodes of Powerless. Is Powerless dead? I, who generally don't like sitcoms, liked this far more than I thought I would. It actually made me laugh out loud a few times per episode (and not just at the comic book geek in-jokes), which is more than I can say for most popular sit-coms. – Woody
Matt Roush: Last week's rather sudden substitution of a Trial & Error repeat in place of a new Powerless may have had more to do with NBC not wanting to waste an original episode opposite the NCAA tournament that night. An original Powerless episode is still on the schedule for this Thursday, but should another last-minute switch happen, you can assume it's curtains for the show, which is probably a long shot for renewal anyway. (I'm not as big a fan as Woody. Great premise turned into an iffy and too-familiar workplace comedy.)
That's all for now. We'll pick up the conversation again later this week. Thanks as always for reading, and remember that I can't do this without your participation, so please keep sending questions and comments about TV to [email protected] or shoot me a line on Twitter (@TVGMMattRoush), and you can also submit questions via the handy form below.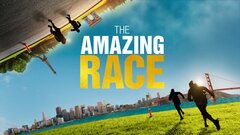 Powered by