'Little Big Shots': Steve Harvey Hosts Itty Bitty Barber and Internet Sensation Ansleigh (VIDEO)
She just grabbed the activity! She also happened to be a toddler, the activity was barbering and the results are side-splitting. In this exclusive clip from March 12's Little Big Shots—NBC's family-friendly hit that spotlights uniquely talented (and sometimes just plain hilarious) kids—host Steve Harvey enjoys a chat with viral sensation Ansleigh, a Florida tot whose dad recorded her reasoning for the fauxhawk-meets-mullet she gave herself at age 3. In short: She was just practicing that day.
Sporting a pink cupcake dress and parent-approved bob, the blue-eyed Ansleigh's jaw drops when Harvey tells her 14 million people have watched the video. Then she returns to her conviction about the merit of her efforts.
Full disclosure, little big shot: A few of us may have "practiced," at your age, too.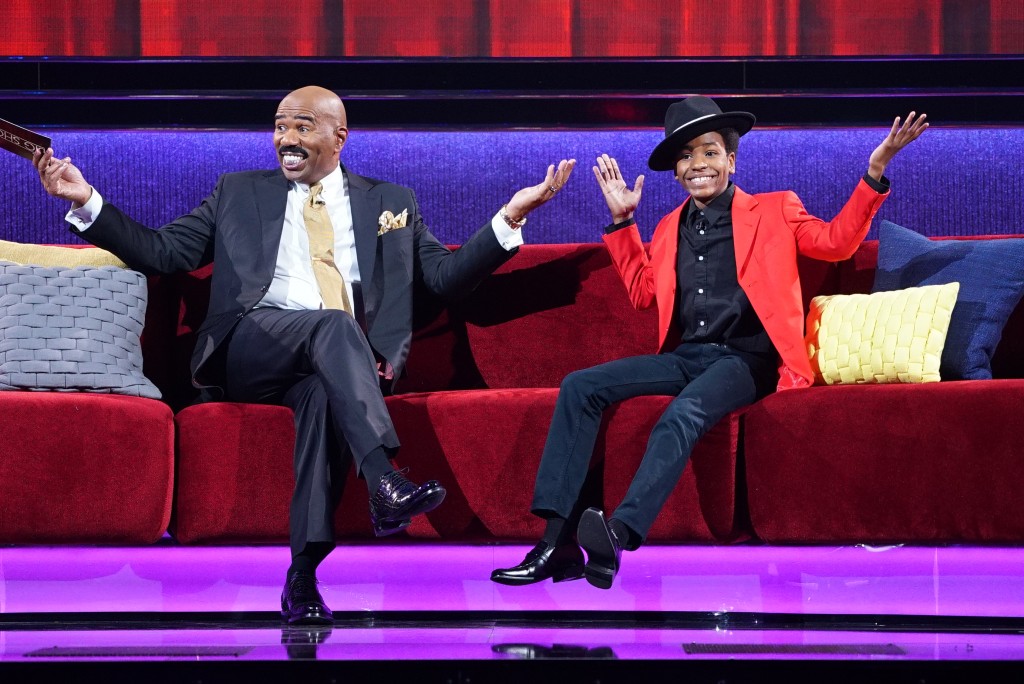 See Also
Harvey, producers and executives explain how NBC's Little Big Shots became TV's latest must-watch show for the whole family.
Little Big Shots, Sundays, 8/7c, NBC