NBC Renews New Reality Hit 'Little Big Shots' After Just Two Episodes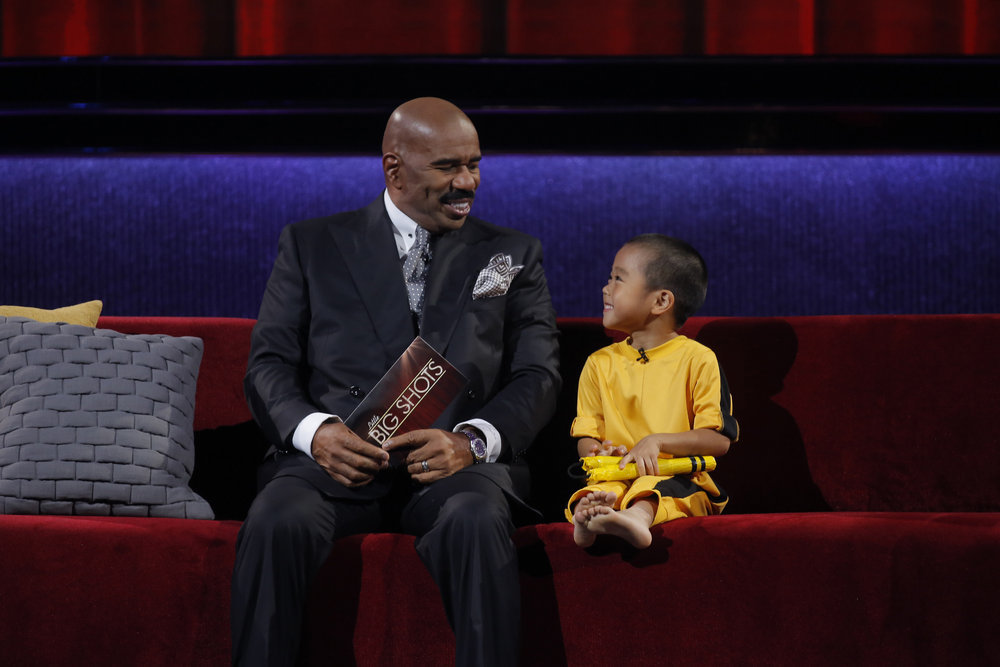 NBC is giving Little Big Shots a big shot.
The reality hit has been renewed for a second season, just a day after the show debuted in its regular Sunday night time slot.
The Season 2 pickup came after Little Big Shots drew the highest ratings on Sunday night of any broadcast show. The episode's second half hour, at 8:30/7:30c, even beat everything on ABC, CBS and Fox combined in the adults 18-49 demographic.
"I've been amazed at how smart and talented these kids are," said host Steve Harvey in a statement. "They may be small in stature, but they're giants in what they're able to do."
Harvey executive produces with Ellen DeGeneres, who quipped in a statement, "It's such a great family show, and when it's over you won't have to explain what happens in the 'fantasy suite.'"
The show averaged a 2.8 rating on Sunday night in the adults 18-49 demo, and 14.8 million viewers. That made it NBC's most-watched Sunday regularly-scheduled entertainment program (excluding post-Super Bowl shows) since March 2005.
Little Big Shots aired a special "preview" episode on Tuesday, March 8, after The Voice, averaging a 2.9 rating in adults 18-49 and 12.8 million viewers overall–the highest-rated alternative series premiere or preview on any network in 18-49 since Fox's The X-Factor in September 2011. (The show added another 1.8 million viewers, to 14.7 million, when Live+3 ratings — including three days of DVR and VOD usage–was included.)
Little Big Shots, which features talented kids interacting with host Harvey, is also executive produced by Jeff Kleeman, Gerald Washington, Robin Ashbrook, Ed Glavin, Mary Connelly and Andy Lassner. Warner Horizon is the studio.
"The incredible combination of Steve Harvey, Ellen DeGeneres and amazing kids is irresistible — fun, funny, and insanely family-friendly," said Mike Darnell, President, Warner Bros. Unscripted and Alternative Television. "I am incredibly proud of this production, and it's nice to see that the right alternative concept at the right time can still attract a huge audience."