Reese Witherspoon and Nicole Kidman Bring Hollywood Star Power to HBOs's 'Big Little Lies'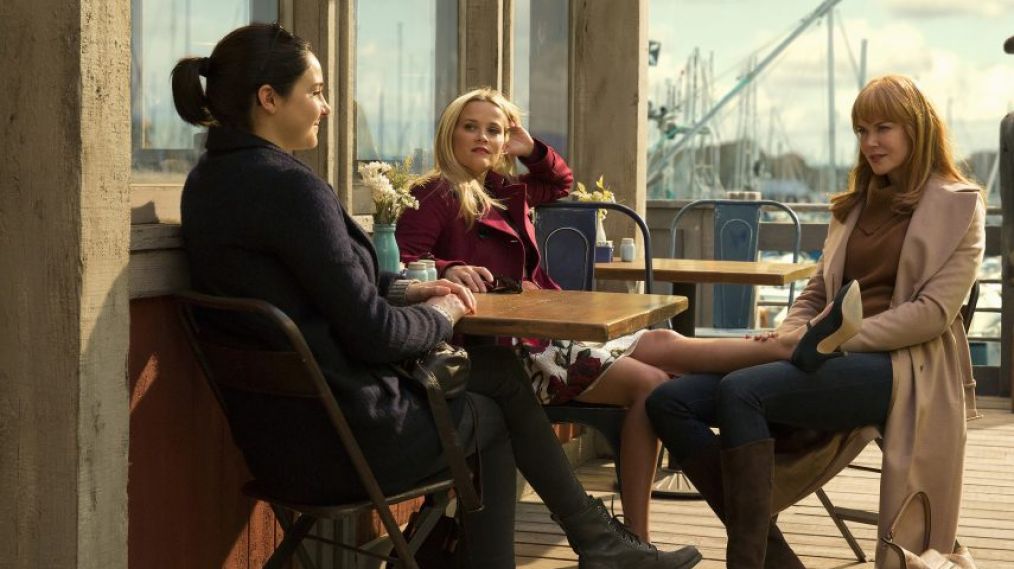 Big Little Lies was a sensation thanks to author Liane Moriarty's sharp observations about what really goes on behind closed doors—and just how far people will go to tweak the truth. The page-turner is now getting the small-screen treatment, starring Nicole Kidman and Reese Witherspoon as chilly Celeste and sunshiny chatterbox Madeline, fortysomething pals who find themselves taken with newcomer Jane (Shailene Woodley), a single mother at their children's school.
When Jane's son Ziggy (Iain Armitage) is targeted by a pack of mean-girl moms, a torrent of truths—about the women and their tony enclave—unspools to a shocking conclusion. "It's the white-picket-fence syndrome where you assume everything is OK because of their paychecks or the cars they drive or what they look like," says Woodley. "And then you get to know someone and you realize that those are all facades." Here's what else you need to know about HBO's searing seven-parter.
1. It took an Oscar-winning duo to seal the deal.
After producer Bruna Papandrea (Gone Girl, Wild) read Moriarty's novel, she knew she'd found the perfect project for herself, producing partner Reese Witherspoon and pal Nicole Kidman to finally team up on. But it was Kidman who got the author to sign over the rights to the story. "I had coffee with Liane and said, 'Let us option your book…please,'" Kidman recalls. "She said, 'Only if you and Reese play Celeste and Madeline,' and I said, 'Deal.'" (Kidman and Witherspoon also serve as executive producers.) More high-caliber talent soon followed, including Laura Dern, Zoë Kravitz and writer and executive producer David E. Kelley (Chicago Hope, The Practice).
2. The action moves from Australia to the States.
Moriarty's tale took place in a fictional Australian burg named Pirriwee, but for the series, the drama unfolds in California's idyllic Monterey. "Our director, Jean Marc Vallée, felt very passionately that we needed water," Kidman says of the switch. Adds Vallée, who also directed Witherspoon's 2014 film Wild, "The ocean is angry and violent, and that is a nice symbol [for the show]—a representation of the force of humanity."
3. The characters are relatable…
"I was fixated on this idea that there's always someone within a group of women who is 'perfect,'" Witherspoon says. "The one who seems to have everything organized and together, and then you realize, oh, she's actually the most cracked of everyone. I'm always wary of that person who is afraid to show vulnerability. Madeline only shows it to her friends, and then you see as the show goes on how truly conflicted she is."
4. …but not easy to shake off.
Kidman relishes playing complex women but found portraying Celeste, whose enviable marriage to the younger Perry (Alexander Skarsgård) is anything but ideal, hard to leave on set. "A lot of times I can move away from the character very easily; this I found a lot harder. I would come home at night and my poor husband [country superstar Keith Urban] would be like, 'What is going on? This isn't healthy.'" Still, Celeste and Perry can't get away from each other. "There is love there," says Kidman.
5. The men are more fleshed out.
Fans of the book will be happy to find that the show expands the roles of Madeline's current husband, Ed (Adam Scott), and ex Nathan (James Tupper). "I think it's important to point out that, though there's a lot of focus on the women, no marriage and family dynamics exist without strong men in them," Witherspoon says. "I just wrote James and Adam about how extraordinary their work is!"
Big Little Lies, Series Premiere, Sunday, February 19, 9/8c, HBO.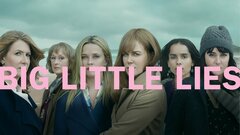 Powered by