Christine Baranski Confirms Kurt 'Did' Cheat on Diane, Reveals What to Expect on 'The Good Fight'
From her first TV role—in the harrowing 1980 Holocaust movie Playing for Time—through hit sitcoms Cybill and The Big Bang Theory to the prestigious drama The Good Wife, CBS has been a comfortable home to Christine Baranski. She has earned 15 Emmy nominations (most of them during her CBS tenure, but alas, just one win, for her acerbic Maryann in Cybill), and she returns to the network with the Good Wife spin-off The Good Fight. But there's a twist: After the premiere episode, the series can be seen on subsequent Sundays only via the streaming service CBS All Access. (Plans begin at $5.99 per month and include a full CBS show library and live viewing.)
Fight, which picks up one year after Wife's finale, finds Diane Lockhart (Baranski) announcing her retirement from the firm she cofounded. But a Madoff-type financial scam disrupts those plans—as well as her entire life. Much like The Good Wife's beleaguered Alicia Florrick (Julianna Margulies), Diane will have to reinvent herself, or, as Baranski puts it, "start over from scratch and find the strength to go on." Baranski, 64, gives us the ringside scoop on this Fight.
Did you have to be persuaded to continue the Diane Lockhart saga?
I always thought this was a concept worth preserving. I had a concrete job offer when CBS and [Good Wife producer] Robert King called and said, "We'd like to make this work." I told them I wanted to continue with the collaboration—and I turned down the other offer.
How does Diane lose her fortune?
She invests in a firm owned by her old friends the Rindells, which turns out to be a Ponzi scheme. The only firm that offers her a job is African-American-led, headed by Adrian Boseman (Delroy Lindo), where Alicia's old ally Lucca (Cush Jumbo) has moved. Diane also hires [Good Wife favorite] Eli Gold's sly daughter, Marissa (Sarah Steele), as her assistant.
Game of Thrones' Rose Leslie is in the mix too, right?
She's Diane's goddaughter Maia Rindell, a law grad Diane had brought into her old firm to mentor. Because of her parents' swindles, she suffers from harassment, so Diane gets her a job.
What happens with Diane's husband, Kurt (Gary Cole)?
They're estranged because of his infidelity, but he doesn't want to divorce her. Diane's assets are frozen, and Kurt's could be, so she ends up asking for the divorce.
And we hear lots of other Wife faves will be stopping by.
Yes. Matthew Perry's Mike Kresteva is back, Carrie Preston, Rita Wilson, John Benjamin Hickey. I hope Michael J. Fox will return too.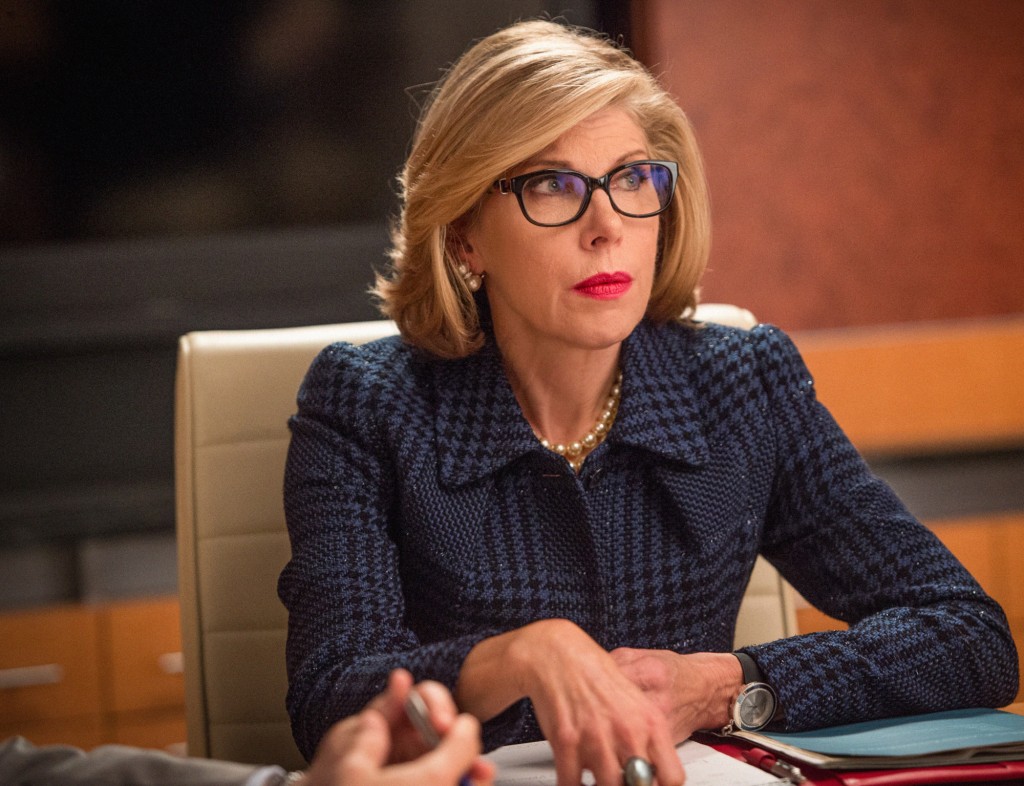 See Also
The Good Wife spin-off will be sexier, saucier and dare to touch on Trump issues!
Diane was a raging Hillary Clinton supporter. Has the election affected the show?
She's a liberal and a feminist and had the legs cut out from under her. It makes for richer storytelling.
Diane always took on clients she disagreed with politically.
Exactly. That's one reason I wanted to keep working with the Kings. There wasn't a liberal bias. There were strong cases for the conservative side too. As [cocreator] Michelle King has said, the arguments were always intelligent.
What's the difference between working on CBS and on CBS All Access?
We joke that we can swear now, and Diane does offer a few expletives. Even ladylike women can let it rip! Also, the producers are feeling liberated because they can go beyond the time constraint of the network's 42 minutes.
The promos are pretty hot. Is the show sexier and edgier?
[Laughs] I think it will be more daring. This won't be written to be sensational or to have sex scenes to pull in ratings. It's going to be a classy, intelligent show. It's a sterling brand, and that's going to continue. But people are in and out of bed with each other. [Laughs] Even I was in bed with Kurt!
The Good Fight, Series Premiere, Sunday, February 19, 8/7c, CBS/CBS All Access.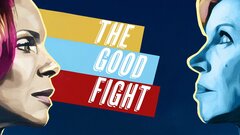 Powered by