The Tonys Go Uptown, Mary J. Blige's 'Love' Story, Preparing Morse's Farewell, 'Inspiring America'
Tony Awards
SUNDAY: The lights of Broadway are aimed uptown towards Washington Heights when the theater awards are staged in the magnificent United Palace, with performances from new musicals and revivals. The ongoing writers' strike precludes any scripted banter, which could result in a more streamlined show, once again hosted by Oscar winner Ariana DeBose. (An earlier streaming pre-show, The Tony Awards: Act One, featuring craft awards is hosted by Skylar Astin and Julianne Hough, beginning at 6:30 pm/ET on Pluto TV's Pluto TV Celebrity channel.) Highlights include numbers from nominated musicals & Juliet, Kimberly Akimbo, Shucked and Some Like It Hot, revivals of Parade, Camelot and Sondheim's Into the Woods and Sweeney Todd, plus music from the non-nominated Neil Diamond musical A Beautiful Noise, the Lea Michele version of Funny Girl, a salute to 2023 Lifetime Achievement recipients Joel Grey and John Kander, and a performance from last year's Tony winner Joaquina Kalukango (Paradise Square.)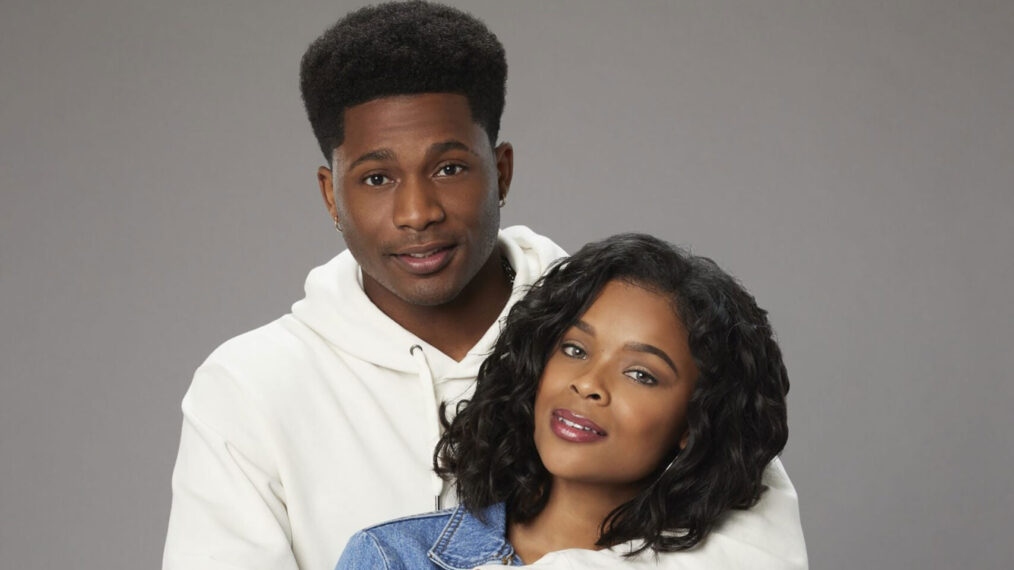 Mary J. Blige's Real Love
SATURDAY: Mary J. Blige's hit songs Real Love and Strength of a Woman inspire a series of two original movies (airing on consecutive Saturdays), executive produced by the Queen of Hip-Hop. They tell the story of Kendra (Ajlona Alexus), an 18-year-old scholarship student at a North Carolina HBCU who balances her studies with her attraction to Ben (Da'Vinchi), her photo class partner.
Morse & The Last Endeavour
SUNDAY: It has been quite a run, from the original Inspector Morse series (1987-2000) through the spinoff Lewis (2006-2015) and nine seasons of the prequel (2012-2023) starring Shaun Evans as the younger version of the iconic sleuth originally played by John Thaw. A retrospective special, airing a week before the final season of Endeavour begins, features an overview of the Morse character and series, with interviews including Evans, Kevin Whately (Sergeant Lewis) and Thaw's daughter Abigail Thaw, who joined the Endeavour cast as newspaper editor Dorothea Frazil.
Inspiring America: The Inspiration List
SATURDAY: For the third year, the NBC News franchise devotes a prime-time special to honoring inspirational figures in sports, entertainment and science. Hosts Lester Holt, Savannah Guthrie and Hoda Kotb are joined by Craig Melvin, Gadi Schwartz, José Diaz-Belart and Melissa Lee to pay tribute to philanthropists and humanitarians including Eva Longoria, LeBron James, Reba McEntire, Gary Sinise, Jane Goodall, Yo-Yo Ma, Mackenzie Scott and NASA's Webb Telescope Team.
Joe Pickett
SUNDAY: The mystery deepens for Wyoming game warden Joe (Michael Dorman) after the Governor puts him in charge of investigating the gruesome murder of a hunter, which he believes to be the work of a serial killer. The situation is complicated when an anti-hunting activist uses the tragedy to fuel a raucous rally. Elsewhere, his wife Marybeth (Julianna Guill) proves just as dogged as she takes on a new cause: the disappearance of an Indigenous woman from the Wind River Reservation.
INSIDE WEEKEND TV: