Ask Matt: 'Resident' in Limbo & 'Night Court's Dour Dan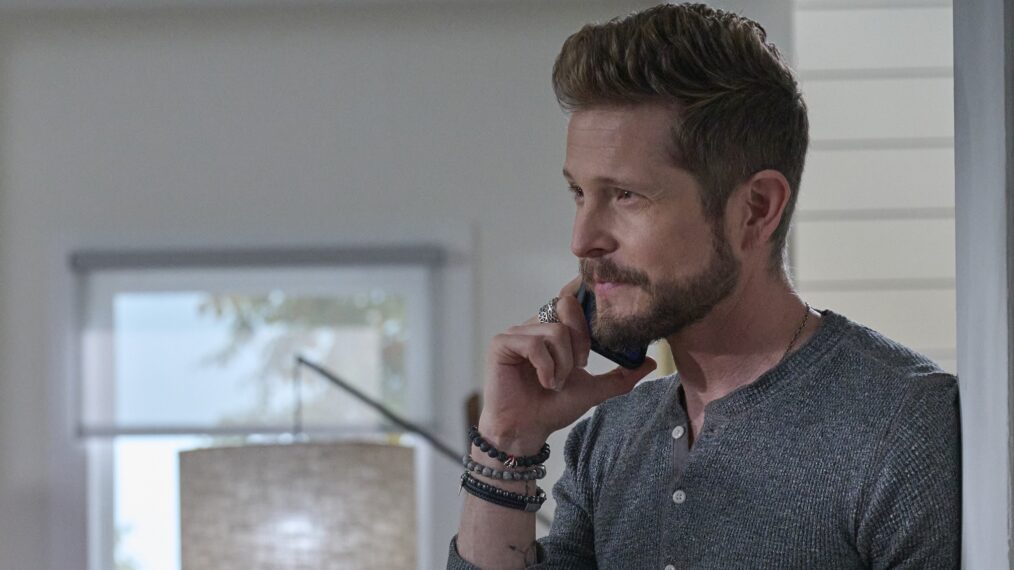 Welcome to the Q&A with TV critic — also known to some TV fans as their "TV therapist" — Matt Roush, who'll try to address whatever you love, loathe, are confused or frustrated or thrilled by in today's vast TV landscape. (We know background music is too loud, but there's always closed-captioning.)
One caution: This is a spoiler-free zone, so we won't be addressing upcoming storylines here unless it's already common knowledge. Please send your questions and comments to [email protected] and follow me on Twitter (@TVGMMattRoush). Look for Ask Matt columns on most Tuesdays and very occasional Fridays.
Renewal Hopes After a Short Resident Season
Question: Should I be worried about the future of The Resident since the most recent season had only 13 episodes? Or is that just what they are going to do with that show from now on? — Adam D
Matt Roush: I wouldn't fret so much because of the shortened season, which is becoming more common on broadcast network dramas for a variety of economic and scheduling reasons. The Resident has been an on-the-bubble show for the last few years, earning last-minute renewals. I'd be more concerned that Fox already renewed The Cleaning Lady before signing off on this show, which could once again go down to the wire before a new lineup is presumably announced in May. Also complicating matters: the Fox network is no longer attached to the producing studio (20th Television) after the Disney merger, so what once might have seemed a slam dunk is much more complicated, especially as a show gets older and more expensive heading into its seventh season. No predictions here. I can only advise to stay tuned.
Dan Was the Man Back in the Day
Comment: I was looking forward to the Night Court reboot and have been very disappointed. My main complaint is that they turned Dan Fielding into a completely different character. The idea of making him the public defender has so much potential, but they made him an insecure weenie. Dan Fielding was a self-confident womanizer, not this wimp who is afraid to go on a date. They would have been better doing the show without him and having some other character as a whiney defense attorney. — Dennis
Matt Roush: I'll counter this complaint with an argument that Dan being a different person in his later years makes him the reboot's most interesting character. His sarcasm is still on delightful display, and John Larroquette has lost none of the timing that helped earn him four Emmys during the series' original run. But from the interviews I've read, I doubt he would have agreed to return to the role if it was just a carbon copy of what he's played before. This version of Dan Fielding is a guy who grew up, married, became widowed, and is only now coming out of his funk, thanks to Abby. (In the TV Guide Magazine interview, Larroquette responded to the romance/womanizing question by saying, "He's also 75 — give the man a break! Anybody expecting that from this character at this age is like asking a basset hound to pole vault. Nobody wants to see that.")
For me, the episode where Dan dated the wonderful Wendie Malick, only to learn of her bizarre revenge agenda, was the strongest to date. My issue with Night Court is they've surrounded Dan and Judge Abby with some regrettably weak stock characters, but now that the show has been renewed for a second season, maybe we'll see some character growth all around.
NCIS: LA's Endgame
Question: With NCIS: Los Angeles ending this season, how realistic is it to expect some kind of big wrap-up to whatever mission Hetty is on in Syria? I feel like it deserves two smartly written episodes to dive in and explain what the mission has been about, followed by the team getting to her location to bring her home and an emotional and very sweet reunion between Hetty and Callen. Seems like a big waste to have this mission go on for so long with no big wrap-up. – Maria L
Matt Roush: It's no secret that Hetty's overseas mission is all about keeping the character in the universe of the show without begging the question of why Linda Hunt is no longer regularly appearing on the show. (She has been basically retired for some time.) That said, I would be surprised, and fans would have every right to be disappointed, if Hetty's situation isn't resolved by or before the series finale, with a wrap-up and reunion for one of the series' most beloved characters.
Are the Kids All Right?
Question: I've been watching Big Sky from the beginning and really enjoy the show. But there has been no mention of Jenny's or Cassie's sons for a long time. Jenny's son is probably in college, but Cassie's son was so young. Just curious if I missed something? – Ciel C
Matt Roush: Nope. Just sloppiness. Kids are inconvenient in an action series like this, and it's easier to act like they don't exist. Since it's not likely that the show will ever be all that concerned with the struggle of single mothers, we'll have to accept that Jenny's son has gone off to college (which was referenced early in Season 2) and that Cassie's son was apparently sent to live with a relative after his grandfather was murdered. Whatever happened to their maternal instincts has seemingly been scrubbed away by the show's writers,
It Was Wonder-ful While It Lasted
Question: In case it wasn't abundantly clear that The Wonder Years is dead (from their dumping it in the summer), Saladin K. Patterson has been announced as the showrunner of the King Of the Hill reboot. I do not understand ABC's terrible treatment of The Wonder Years, and the fact that the only show they've treated this way is the one solely starring and created by Black people feels not coincidental. I'd really like to know what's going on here. It's creatively one of their best shows, presents a point of view nowhere else on their network and its ratings were no worse than Home Economics or even how badly The Goldbergs are now. — Marc
Matt Roush: It is inexplicable to me as well why ABC has marginalized this inspired reboot. There is a very slight chance that when the show returns as expected in the summer, it might perform at a level that might keep it viable as a utility player. But that seems a pipe dream, because so much time will have passed between seasons, and it's not just the writer/producers who will need to move on. A real shame that ABC never gave The Wonder Years a chance to air in season alongside the similarly diverse, and high-aiming, breakout hit Abbott Elementary.
And Finally …
Question: No question here, just a recommendation for a show that may not be on your radar. As crazy as it sounds, even during this time of peak TV, I sometimes can't find anything suitable to watch. I'm not so patiently waiting for third seasons of Ted Lasso, Only Murders in the Building, and Resident Alien. I don't care for procedurals or hospital shows, and though some detective shows are truly excellent, they can be so dark that I worry for my mental health. However, I had forgotten about a little gem of a show I discovered last year on Acorn TV called Under the Vines. If anyone is looking for something light and bright, this show is it. The New Zealand-based production is charming, quirky and life-affirming without being frivolous or sickly sweet. The acting and writing are first-rate and the landscapes are gorgeous. The moment I first heard the banjo from the theme song ("Wintergreen" by The East Pointers, it is so good!), I just started grinning. This show makes me happy and I thought other devoted "Ask Matt" readers might feel the same. Fingers crossed for Season 3! — Kelly
Matt Roush: Three cheers for comfort food TV. (Currently, my go-to is All Creatures Great and Small on PBS, which feels like it's having its best season yet.) I remember sampling Under the Vines before its initial premiere and found it charming, so I'm glad to hear that it's holding up. (And I'll put it on my endless list of shows to catch up with someday.)
That's all for now. We can't do this without your participation, so please keep sending questions and comments about TV to [email protected] or shoot me a line on Twitter @TVGMMattRoush. (Please include a first name with your question.)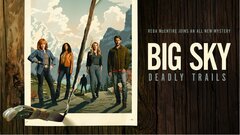 Big Sky
where to stream