'The Resident' Sneak Peek: Chastain's Least Favorite Person Checks In (VIDEO)
Governor Mark Betz (Steven Culp) is probably going to wish he'd been a lot nicer to Dr. Kit Voss (Jane Leeves), Dr. Randolph Bell (Bruce Greenwood), and Chastain in the penultimate episode of The Resident Season 6. As you can see in TV Insider's exclusive sneak peek of January 10's "All the Wiser," he ends up a patient in the ER.
Devon (Manish Dayal) and Feldman (Tasso Feldman) are the first doctors to start meeting the patients of a helicopter crash. Cade (Kaley Ronayne) and James (Ian Anthony Dale), then Conrad (Matt Czuchry) and Billie (Jessica Lucas) arrive to help — they'll need everyone — but Feldman has one of the best lines of the season when he remarks, "it's like musical chairs around here." After all, until the previous episode, Conrad, Cade, Billie, and James were together.
Conrad and Devon meet the next ambulance, carrying the pilot, and she immediately asks if her passenger — the governor — is OK. Devon stays with her while Conrad waits for Betz's ambulance; they don't know anything about his condition. Watch the clip above to see Cade treating the pilot and how Betz reacts upon seeing in which hospital he is.
Originally, the final two episodes of The Resident Season 6 were going to air back-to-back on January 10, but Fox changed up the schedule, and now the finale is airing one week later. (That pushes 9-1-1: Lone Star's Season 4 premiere back to January 24.)
In "All the Wiser," the ER quickly fills up after a heavy storm causes a devastating helicopter crash. Conrad, Devon, and the rest of the Chastain doctors rush to treat patients, including the helicopter pilot, a barista, and Chastain's least favorite person, Governor Mark Betz.
Showrunner Andrew Chapman previously told TV Insider that the fight between Kit (and Bell) and the governor would get "worse and worse." Episode 11 saw her refusing to close their Level 1 Trauma Center, as was supposed to happen (thanks to the governor slashing their budget). What happens in Episode 12 is "gonna be big," Chapman said. "It will give nice closure to the season and to the governor story."
The Resident, Tuesdays, 8/7c, Fox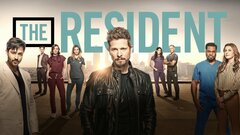 Powered by