'The Resident' Season 6 Finale, '9-1-1: Lone Star' Season 4 Premiere Get New Nights on Fox
Fox has made a couple of important changes to its schedule for the next couple of weeks, and if you're a fan of the network's dramas, you're going to want to take note.
The Resident was originally going to end its sixth season with a two-hour finale on Tuesday, January 10, starting at 8/7c. 9-1-1: Lone Star was then going to be taking over its Tuesday, 8/7c time slot, on January 17. Now, the final two episodes of The Resident Season 6 will be split over two weeks, with the penultimate airing on Tuesday, January 10, and the finale on January 17, both at 8/7c.
That means that the 9-1-1: Lone Star Season 4 premiere will move back a week and is now airing on Tuesday, January 24, at 8/7c. Following it will be one of Fox's new dramas, Accused, at 9/8c, following a special premiere on Sunday, January 22.
In the final two episodes of The Resident Season 6, "All the Wiser" and "All Hands on Deck," the ER quickly fills up after a heavy storm causes a devastating helicopter crash. Conrad (Matt Czuchry), Devon (Manish Dayal), and the rest of the doctors rush to treat patients including the helicopter pilot, a barista, and Chastain's least favorite person, Governor Mark Betz (Steven Culp). Then, Conrad is pulled away from celebrating Gigi's 6th birthday when Sammie comes into the hospital with a 104-degree fever, and Kit (Jane Leeves) must call in a favor for treatment. Meanwhile, a heart arrives for Governor Betz's transplant surgery.
And in the 9-1-1: Lone Star Season 4 premiere, "New Hotness," Captains Owen Strand (Rob Lowe) and Tommy Vega (Gina Torres) along with the members of the 126 firehouse are called into action to a county fair when a "Derecho," a series of fast-moving, severe thunderstorms hit Austin, causing hurricanic and tornadic-force winds, heavy rains, flash floods and a wide path of destruction. Then comes an even more rare weather phenomenon, a "Heat Burst," causing temperatures to go up to 122 degrees Fahrenheit.
Encore airings of Fox's other new midseason drama, Alert: Missing Persons Unit, will air on January 10 and 17, following The Resident, at 9/8c. "When I read it, it didn't read as a procedural. I know I've been tricked," Scott Caan tells TV Insider of the series. "It was really about the characters. It was really about this relationship between Dania [Ramirez] and my characters and our missing son and her new fiancé and the people that she works with."
The Resident, Season 6 Finale, Tuesday, January 17, 8/7c, Fox
9-1-1: Lone Star, Season 4 Premiere, Tuesday, January 24, 8/7c, Fox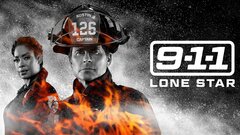 Powered by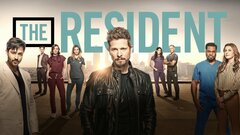 Powered by