Ask Matt: President Randall Pearson?
Welcome to the Q&A with TV critic — also known to some TV fans as their "TV therapist" — Matt Roush, who'll try to address whatever you love, loathe, are confused or frustrated or thrilled by in today's vast TV landscape. (We know background music is too loud, but there's always closed-captioning.)
One caution: This is a spoiler-free zone, so we won't be addressing upcoming storylines here unless it's already common knowledge. Please send your questions and comments to [email protected] (or use the form at the end of the column) and follow me on Twitter (@TVGMMattRoush). Look for Ask Matt columns on many Tuesdays and some Fridays.
Could This Is Us Evolve into a West Wing Reboot?
Question: I know it's not an ACTUAL proposal, but the idea of a West Wing reboot with Randall Pearson as president sounds fantastic! I can see it with a This Is Us feel, where scenes from the past are mixed with scenes from the present to enhance our understanding of the present-day crop of presidential advisors, political issues, members of Congress, etc. That would actually be an incredible show in the right hands. Yes, I know it's not actually in the works. But my question for you is: Would it be possible and, if so, how? The two shows share a network, but I don't even know if that matters. Assuming that Sterling K. Brown and Susan Kelechi Watson were willing to sign on, what would have to happen for the new show to be technically possible? (Also, please, TV gods, make this happen!) — Kirsten
Matt Roush: I know this rumor got some traction while This Is Us was airing its final episodes, with Aaron Sorkin having added fuel to the fire several years ago by suggesting Sterling K. Brown (if not Randall Pearson specifically) would make an ideal president for a West Wing reboot someday. If this were to be made, I know I'd watch. I'm still in mourning for a series that touched people in a way few have managed to do this successfully, but I also felt This Is Us went out just as it should: on top and on time, with an event (Rebecca's passing) that put everything in perspective and allowed us to imagine a hopeful future for the extended family.
So my take on this issue is that I'm happy for it to remain a fondly imagined dream and just that. Should Sorkin decide to return to this sort of episodic TV (a long shot) and got these actors to sign on, I'm sure NBC would drool at the prospect. (The creator of This Is Us has been quite vocal about his contentment with where his show ended, so a reboot or revival from that angle seems an even more remote possibility.) But really, I'm happy in my bittersweet acceptance that the show and these characters can now be part of TV history without jumping onto the bandwagon of unnecessary reboots.
Will We Ever Return to the Ozarks?
Question: Not to spoil anything for those who have not watched it, but doesn't the ending of Ozark just scream for a future sequel? They can even fast-forward a few years and use a different set of actors to portray Byrde family members should the other actors choose not to return. Netflix may want to consider this, since a lot of their recent shows have proven unsuccessful (i.e. most notably Space Force with Steve Carell). Also, I found it quite ironic that immediately after watching Ozark's conclusion I chose to view The Rookie's two-part finale and was pleasantly surprised to realize that the FBI official assisting the L.A. task force was portrayed by Felix Solis (Ozark's drug lord Navarro.) What a change of pace indeed!!! — JV
Matt Roush: There has already been vague chatter in some corners about a continuation or sequel, but should it happen (and I wouldn't be surprised), it would likely be something more akin to the way Fargo reinvents itself season to season. A new version of Ozark could live in the same general geographical and tonal world the Byrdes inhabit, but with Marty and Wendy's storyline having ended with the triumph of evil, I'd expect the show to move on to new horizons, perhaps making reference to the Byrde Foundation along the way while finding new heroes and antiheroes to follow in future seasons.
Calling up GPS for Fantasy Island
Question: What happened to Fantasy Island? TV Guide Magazine seems to think it returned on May 31. The current issue of the magazine even has an article on the June 7 episode, which is not scheduled to air, at least in my area. When will it actually return? — Joanne H, NY
Matt Roush: After that issue went to press, Fox announced (without giving air dates or even a night-by-night schedule) that several of its previously scheduled summer shows, Fantasy Island and Lego Masters, had been pulled to become part of the regular lineup within the traditional season. (This has also happened at The CW with Coroner.) As of just this week, we now know that Fantasy Island is behind held till midseason, so we can't tell you exactly when the show will return, but it's clear the network now sees it as a valuable enough property not to be burned off during the summer.
A Kiss Is Just a Kiss—Unless You're Vulcan
Comment: On the June 1 episode of Star Trek: Strange New Worlds, Spock is shown as having sex in the traditional human manner, which for a Vulcan is not logical. A little research into The Original Series (Season 2, Episode 1, "Amok Time") would have shown the writers that Vulcans get the mating urge once a year and do not mate as humans do. In addition, Spock is shown as kissing (several times) his mate, which is an emotional display, and being logical, Vulcans do not express emotions. This is a major error and hurts the credibility of an otherwise enjoyable series. Please, no more emotional Vulcan moments — they aren't logical! — Rick
Matt Roush: I'm not sure what logic ever had to with sex on any planet, but I'm the last one who's willing to get into the weeds when it comes to Star Trek or any other sci-fi mythology. (My mantra: Life's too short, and there's too much TV.) I'll take your word for all of this and will only note that I greatly enjoyed the episode's light tone, including the Freaky Friday storyline for Spock and his betrothed, T'Pring. (Bonus points to Captain Pike for his reactions to their dilemma once they clued him in.) For me, watching this younger Spock wrestle with his human-vs.-Vulcan dichotomy, including showing a more emotional side he would presumably repress later in life, is refreshing, and certainly gives Ethan Peck some juicy material to play.
Doing Double Duty?
Question: Since Max Thieriot is starring in a new show this fall, will he be leaving SEAL Team? — Unsigned
Matt Roush: According to a May report by Deadline, the actor (who is starring in and executive-producing the new CBS drama Fire Country) will be staying on SEAL Team for its sixth season as well. The military drama produces fewer episodes for streaming than when it aired on CBS, which would allow Max to do double duty — and it's also not clear just how frequently or heavily his character of Clay would be featured in next season's storylines. But for now, it looks like he'll be able to do both, with Fire Country (based on his own idea, inspired by his upbringing in Northern California) obviously the priority.
And Finally …
Question: Any news on a renewal for Raised by Wolves? — Matthew
Matt Roush: Sorry to say that shortly after this arrived in my email box, HBO Max announced that this fascinatingly bizarre sci-fi series won't be back for a third season. There's the usual talk about trying to shop it elsewhere, but this dense and metaphysical mindblower will likely be a tough sell. Still, I'd follow it (and Mother) anywhere.
That's all for now. We can't do this without your participation, so please keep sending questions and comments about TV to [email protected] or shoot me a line on Twitter (@TVGMMattRoush), and you can also submit questions via the handy form below. (Please include a first name with your question.)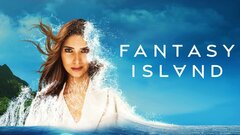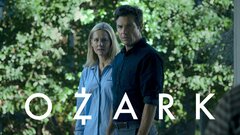 Ozark
where to stream