Ask Matt: 'Jeopardy!' Second Chances, Prime-Time Tournament & More Debate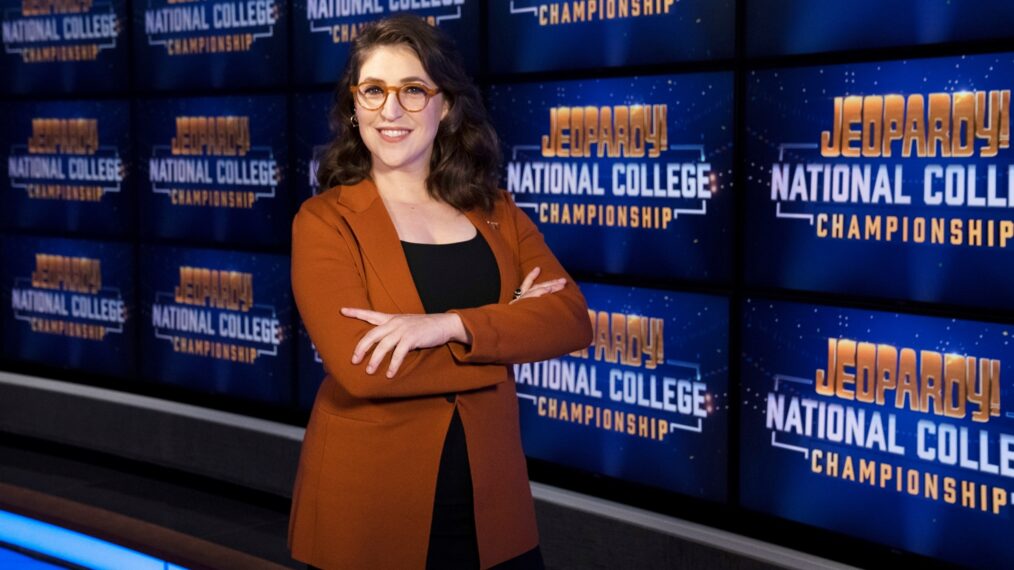 Welcome to the Q&A with TV critic — also known to some TV fans as their "TV therapist" — Matt Roush, who'll try to address whatever you love, loathe, are confused or frustrated or thrilled by in today's vast TV landscape. (We know background music is too loud, but there's always closed-captioning.)
One caution: This is a spoiler-free zone, so we won't be addressing upcoming storylines here unless it's already common knowledge. Please send your questions and comments to [email protected] (or use the form at the end of the column) and follow me on Twitter (@TVGMMattRoush). Look for Ask Matt columns on many Tuesdays and Fridays.
Will Second Time Be a Charm for Jeopardy! Runners-Up?
Comment: Seems that Jeopardy!'s new executive producer has the same thought of many of us, to stage a second chance tournament for high-scoring non-winners, something I've been musing about for a long time. It will be slotted into the schedule right before the Tournament of Champions and will feed the winner into that tournament. In theory, this should reduce the objections from the contingent that wants a game limit to be reinstated because high-scoring non-winners will get another go. This is exciting. — Jake
Matt Roush: I agree. I'm always jazzed when a show I admire to this degree refuses to rest on its laurels and continues to evolve. I'd also like to think that giving some of the more promising also-rans another shot may appease those who wish Jeopardy! would go back to a term-limit format, which isn't going to happen. (What other show gets so much mileage and positive publicity out of its best players?)
Is a Prime-Time Jeopardy! Too Much?
Question: We are avid fans of Jeopardy! Never miss and always record. But one-and-a-half hours of it in one day with the host is too much. Why change the College Championships from what they were? We really like Ken Jennings as host and feel the other host acts a little too superior toward contestants. Why change a good thing? — Eleanor
Matt Roush: I'll admit I'm finding it hard to keep up with this much Jeopardy! on the schedule — especially when I try to check in on the Olympics from time to time, along with all the other stuff (streaming) going on. But there's also something satisfying about having a bunch of Jeopardy! episodes in my DVR queue waiting for when I have a spare moment. That said, Jeopardy! has every right to try to expand its brand beyond the syndicated half-hour, and after the success of the "Greatest of All Time" tournament on ABC, the producers seem determined to create prime-time opportunities including the new format of College Championships. You also have every right to criticize whichever host, and for everyone who disses Mayim Bialik, there's someone who writes in to say they find Ken Jennings dull. I still prefer this to last year's parade of guest hosts, and I think both are doing just fine. I just wish the show would erase uncertainty about the future and designate a permanent daily host (or hosts) soon.
From the Mailbag: More Jeopardy! Debate
At the risk of turning off non-Jeopardy! watchers in this space, a warning that I'm going to take another dive into my mailbag, which exploded with new debate after the letter complaining about long winning streaks was published in TV Guide Magazine. Unscientifically, the sentiment since raising the issue so publicly has been at least 90% in favor of players like Amy Schneider. A sampling:
From Susan W: "I love to see people win great sums of money! (I find it exciting, particularly in these challenging times.) And I agree with you: I love to play against them from my couch."
From Debbie: "I totally disagree with Gordon's point of view regarding long strings of big winners. I, on the other hand, am glued to the TV when there's a longstanding champion. I want to watch every single day to see if they make it to another day and cheer them on! I couldn't wait to see Amy Schneider run away with another win."
From Maureen: "I had a totally opposite reaction than the viewer, Gordon, to Amy Schneider's winning streak on Jeopardy! I would cheer out loud every night for such an amazing brain (and nice lady). I'm with you, Matt, looking forward to the Tournament of Champions. Go, Amy!"
From Judy R: "Watching winners on long winning streaks like Amy Schneider's is GREAT television, and my husband and I LOVE watching these amazingly smart contestants and seeing how we do at home against them. We also did not like the parade of guest hosts and think Ken Jennings is the best of the bunch. Bring on more smart people, we say, because that is when Jeopardy! is the very BEST!"
From Pam D: "I loved seeing Amy Schneider and was hoping she would go longer to hit the top spot. I usually like the big winners if they have a good personality. Some have not been my favorite, but Amy was the best this year. Can't wait for the Tournament of Champions."
But then there were those who were just as passionate in their disdain for long winning streaks.
Including Nancy: "I agree with Gordon 100%. To me, Jeopardy! is a game, a competition. I tune in not to see an exhibition, which is what these "super champs" are performing. A parlor trick. Yes, they have a great deal of knowledge, but once we have seen that for two weeks, move on and let someone who wants to compete with others have a turn. SO BORING to see the same people night after night, week after week, month after month. I too know people who enjoyed Amy's run, but I know many, many like my husband and myself who found it a drudge, couldn't wait for the reign to end, and am having a great February with the game back being the game. Producers of Jeopardy!: Bring back time (or monetary) limits!"
From Mike: "I'm more inclined to agree with Gordon about the long strings of winners on Jeopardy! I've been watching Jeopardy! since Art Fleming was the host. I even went on a class trip to see a taping of the show. The game has changed over the years to the point where I don't enjoy it anymore. My opinion is that once a contestant has won let's say 10 games, they should retire as champs and give others a chance to make some money as well. After all, contestants appear on the show at their own personal expense and what would be the point if they have no chance of winning? Additionally, contestants used to appear on the show to test their knowledge against others. Not to "go for the kill," as I heard one contestant say. I also don't like the current trend of selecting the bottom clues first. It gives an unfair advantage to the others because as a returning champ, you are more familiar with using the buzzer and not as nervous as the new contestants. When Alex Trebek passed, I was hoping the game would change its format a bit to make it more fair for the other contestants, but it didn't happen. You mentioned that for you, it's thrilling to watch these super champs and I believe that most people probably feel that way too. You also said that during Amy Schneider's historic run, your mailbag was mostly silent about her excellent gameplay. I would submit that people like myself would rather just quit watching as I did, rather than take the time to write you about our point of view. After 40 years of watching Jeopardy! I decided to just not watch the show anymore."
Matt Roush: I'll only interject here to comment that while there have been complaints about the style of gameplay ever since contestants began jumping around the board, to restrain any player's strategy — including those occasional ambitious newbies who also start from the bottom — would be antithetical to the spirit of the game. Feel free to boo them, but don't tie their hands. Or buzzers.
And finally, this from Eileen P: "I'm not a Jeopardy! watcher until someone gets on a great winning streak and then I watch. It's amazing to see the knowledge (and buzzer skill) the long-running contestants have. I don't find that boring at all. What is maddening is when contestants like James Holzhauer and Amy Schneider lose to someone who doesn't even string two wins together after they've defeated one of the greatest. — Eileen P
Matt Roush: One of the things I love most about Jeopardy! is its unpredictability, even during long winning streaks, because some of their games can go right down to the wire. Anyone can beat a master of the game at any time, and there's no guarantee the giant-killer will be able to repeat his or her triumph.
Fox Cleans Up on Mondays
Question: I really enjoy Fox's The Cleaning Lady. The recent episode with Lou Diamond Phillips, who donated bone marrow for Thony's son, was really well acted— heartfelt and moving, it brought me to tears! Is the original 9-1-1 (Los Angeles) coming back? I keep waiting for it. — Jane in Albuquerque
Matt Roush: That episode was the best I've seen to date of The Cleaning Lady, I agree, and when that series finishes its midseason tryout, the original 9-1-1 will rejoin the Lone Star spinoff on Mondays. Its return is currently scheduled for March 21.
Also Moved to Tears
Question: To me, Fox's The Resident is the best show on TV. When Nic died and they donated her organs, I cried buckets as they rolled her down the hall and when they left the hospital with the organ containers. I thought this could not be topped. But then they admitted a patient with Nic's heart! And in a way, they had to try to save Nic again. At the end of the episode when Conrad let Gigi hear Nic's heart and she said hello to her mommy, I cried buckets again! Why doesn't this show and the wonderful actors ever get Emmys? They are so deserving! — Linda G
Matt Roush: I'm afraid the days of hospital dramas getting serious attention at the Emmys, as in the glory days of ER and early Grey's Anatomy (and in previous times, shows like St. Elsewhere and Marcus Welby, M.D.) are mostly if not entirely over. Police and legal dramas, which also used to get noticed, also fly under the radar when more innovative and less formulaic dramas populate premium cable and streaming platforms. I still can't get over Freddie Highmore's portrayal of the Humanitas-winning The Good Doctor hasn't received a single major nomination beyond the Critics Choice Awards.
And Finally …
Question: Why are there only repeats of shows on CBS and ABC during NBC's telecast of the Olympics? Many people do not watch the Olympics and would love new episodes of our favorite shows like Grey's Anatomy, The Connors, Young Sheldon, the wonderful Ghosts, etc. Non-Olympics watchers are forced to streaming services which is the opposite of what network television should want.
Matt Roush: We addressed this conundrum in an earlier column before the Olympics began, and while there are some exceptions (on ABC and Fox, most notably — consider this another plug for ABC's excellent Abbott Elementary on Tuesdays), most broadcasters aren't going to program expensive episodes of their biggest hits against major events like the Olympics, although the Winter Games aren't a colossal Super Bowl-sized draw anymore, at least not on many nights. Perhaps if the trend for lower Winter Olympics viewership continues, the networks will program more aggressively against the games. But who knows what state the networks will be in four years from now when the Winter Games return?
That's all for now. We can't do this without your participation, so please keep sending questions and comments about TV to [email protected] or shoot me a line on Twitter (@TVGMMattRoush), and you can also submit questions via the handy form below. (Please include a first name with your question.)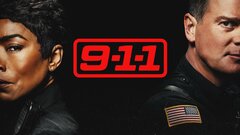 9-1-1
where to stream