'Hawaii Five-0': Alex O'Loughlin on 150 Episodes and McGarrett's Mother Mission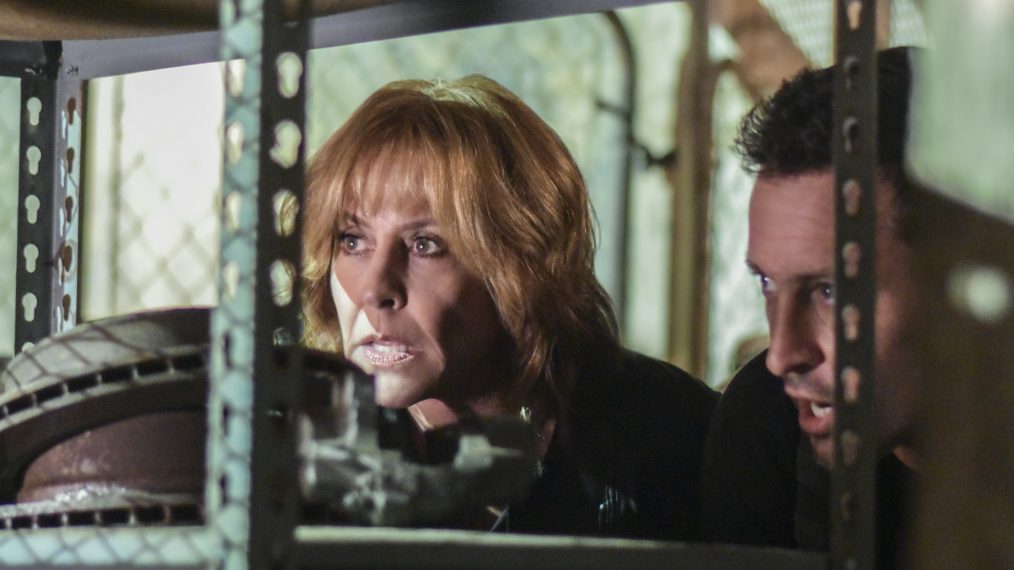 As we've seen over the course seven seasons of Hawaii Five-0, Steve McGarrett (Alex O'Loughlin) almost always gets the bad guys with the help of his team but, alas, he doesn't always have the same luck with the ladies in his life.
As the CBS drama (a reboot of the 1968-80 series) hits its 150th episode this week, McGarrett will be dealing with his current girlfriend, Lynn (Sarah Carter), the sudden reappearance of past girlfriend Catherine (Michelle Borth) and his once-presumed dead mother, Doris (Christine Lahti, pictured above with O'Loughlin), who has gotten herself in a bit of trouble on the other side of the world.
O'Loughlin gave us a preview of the milestone episode, Steve's complicated relationship with his mother and why he thinks the show is still going strong.
This episode delves into McGarrett's past. How do you like getting to play that angle?
Any time I get the opportunity to play anything that's not expository is a breath of fresh air, it's fun [and] it's what we do this for. In this particular instance, I get to deal with two predominating relationships in his life and that is with the two women who have tortured him the most. A big thing that happens with McGarrett, once he gets over the initial shock of seeing Catherine…throughout the episode he gets more and more Intel [into why she left]. He also gets an insight into Catherine, the woman he's been closest to in his life, and into the life of the woman who he has wanted to be closer to, his mother. What Catherine does for McGarrett in this episode is humanize his mother for the first time. And through that he gets closure with Doris and that's really important.
RELATED: An Emotional Hawaii Five-0 Episode Includes a Cartel Escapee and a Dead Bedmate
What are Steve's feelings about Catherine when he first sees her again? Have his past feelings been put to bed?
When you spend five years with someone, I don't think you can put it to bed. Anytime you see that person—and this is the first time since she got into the car and drove away, of course—things are going to surface. I think that there is an aspect in McGarrett's defense, of "she's got some explaining to do." At the end of the day he is not a civilian. He is a special operator. He understands classified materiel. He understands the nature of that whole world. She didn't need to do things the way she did them.
Do you think part of the issue with Steve and Doris is that they're more alike then they want to admit?
Yeah, but I also think a bigger part of the issue is she treats him less like a son and more like a colleague. We all need a mom. The other thing is that when he was little she was great. She was all the things that a child needs a mother to do but then she made a decision that he is old enough to fend for himself and he doesn't need her anymore and, again, it's a decision making process made by a formative female figure in his life. Its no wonder this guy's got some issues around women!
Here's a preview from the 150th episode:
After 150 episodes, is it safe to say that you and your co-stars, Scott Caan, Grace Park, Daniel Dae Kim, Chi McBride, have a pretty good shorthand?
Absolutely. We have all had our differences. In the first couple of years everyone's getting to know each other, everyone's learning how to adapt to each other's idiosyncrasies and specific ways of working and all the rest of it. We're all pretty damn close, man. I got a lot of love for everyone I work with and a lot of respect for everyone that I work with and I think that that really is a testament to all of us as people. I feel more blessed about that aspect about this job then the fact that we've done 150-plus episodes.
Why do you think the show has endured for so long?
I don't know. They haven't managed to kill me. I mean actually, they've tried…
They've definitely tried…
They can't kill me, man! Irish-Australian blood, I suppose. Irish-Australian stock is why the show is going so well. [Laughs] I don't know, mate. I can't put my finger on it. People enjoy watching it and it's the sums of all of its parts. I think everyone on this show—from the front line where I operate down to the PAs that we work with, all the way up to the writers' room—puts in 100 percent and then you sprinkle a little bit of alchemy on there and little bit of that x-factor that no one can put their finger on and then you got a hit.
Hawaii Five-0, Fridays, 9/8c, CBS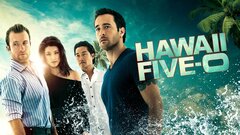 Powered by