'Scorpion' Bosses on Walter and Paige's Big Moment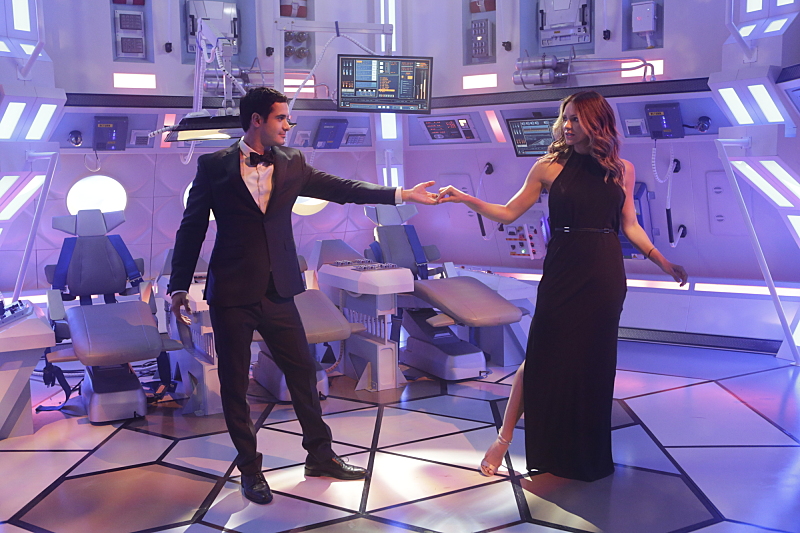 Warning! This episode contains spoilers for the October 10 episode of Scorpion, "It Isn't The Fall That Kills You."
Walter (Elyes Gabel) went to space in Monday's Scorpion, but the ramifications of the hour were decidedly more grounded.
As Walter was deprived of oxygen, he hallucinated another version of himself—and Paige (Katharine McPhee). The alternate versions of the duo were able to flirt, dance, and kiss…though back on Earth, Team Scorpion was able to watch Walter partake in those actions solo.
RELATED: Behind the Scenes of Scorpion Season 3
The situation escalated and Paige requested time alone so she could guide Walter, via their communication device, through what needed to be done. He expressed his love for her, and she acknowledged that she loved him as well.
Ultimately, the team was able to save Walter's life and bring him back to land safely. But as a side effect of his ordeal, Walter was left unable to remember what went down. Paige was tempted to tell him the truth, but was warned against opening that door by Toby (Eddie Kaye Thomas). (He was concerned about her pushing Walter to remember prematurely—and while she was in another relationship.) However, it could be out of her hands: "It Isn't The Fall That Kills You" ended with Walter craving a dessert he mentioned in his hallucination, leading Paige to worry more memories could pop up, too.
Scorpion executive producers Nicholas Wootton and Nick Santora broke down the episode and teased where the Walter-Paige relationship will go next.
What conversations did the writers' room have about what Walter should experience in space and how far you could take it?
Nick Santora: First and foremost, Scorpion should always be fun. That's our goal. But when we get to the emotional place, we wanted Walter, if he was unburdened with reality and his genius shortcomings, what would he say to Paige? If he thought he was now the guy she always wanted him to be, how would he express himself to her? So we kind of made Walter a non-genius for a period of time in his own mind and followed that emotional thread.
RELATED: Scorpion Season 3 Gets More Personal
How genuine was Paige's "I love you" to Walter?
Nicholas Wootton: I think it was 100 percent genuine.
Santora: I think she just can't admit it to herself.
Wootton: She can't admit it to herself and she can't admit it to him. And she certainly can't admit it to her boyfriend who is standing 50 feet behind her. I think in her heart of hearts, from what we will discover a few years down the line—or maybe not—that is absolutely how she feels. And I don't think that's a mystery to anyone. But given the characters we've drawn, especially the Walter character who has such a difficult time accessing his feelings and emotional maturity, this is a guy who is going to get to these words that [being in] space allowed him to access.
How much will you play with Paige keeping this secret about Walter's hallucination actions from him? Will it be revealed before the season is over?
Santora: Paige very likely might keep that information to herself for the time being. She cares for Walter and doesn't want to embarrass him and make things awkward. She knows how important Scorpion is. She doesn't want to do anything that could mess up the team's dynamic. She's probably going to sit on that chestnut for a while.
Between the fallout of Walter's attempt to interrupt Paige and Tim's (Scott Porter) getaway in the premiere and this hour, the Walter-Paige relationship has had a lot of spotlight in Season 3. Is this a good indicator of how much it will be touched on the rest of the season, or will there be a step back after this?
Wootton: This relationship, especially the Walter-Tim-Paige triangle, is going to be one we'll be hitting a lot going forward until the middle of the season. That is where it's going to really lie. And then we have a big fun reveal way, way late in the season for those two. It's going to be a season-long exploration.
Scorpion, Mondays, 10/9c, CBS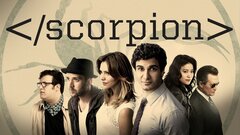 Powered by