'Supernatural' Flashes Back to a Case With Young Dean & Sam (PHOTOS)
It's time to go back to Sam (Jared Padalecki) and Dean's (Jensen Ackles) childhoods as they tackle a hunt in the present that should have been closed years ago.
In the October 22 episode, "Drag Me Away (From You)," Supernatural introduces a new young Sam (Christian Michael Cooper) and Dean (Paxton Singleton). (Fans previously saw the Winchesters as kids in a few episodes, including Season 3's "A Very Supernatural Christmas" and Season 4's "After School Special.") In this case, the adult hunters return to a motel from their past to investigate the murder of a childhood friend and a case they'd thought had been solved.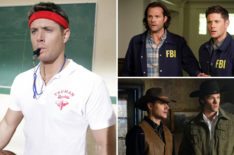 See Also
From priests to prisoners, the Winchester brothers have donned plenty of undercover looks over the years. Vote for your favorite!
As the photos (below) also show, Dean meets with the current Death, Billie (Lisa Berry), who's the one getting nephilim Jack (Alexander Calvert) ready to kill God (Rob Benedict) and his sister Amara (Emily Swallow). Did angel Castiel (Misha Collins) fill him in on what Jack told him in "Gimme Shelter" (and asked him not to tell the brothers), that to kill the two cosmic beings, he will die, too? He was going to tell Dean something at the end of the latest episode, but until we get confirmation onscreen, we can't be certain what it was.
Supernatural, Thursdays, 8/7c, The CW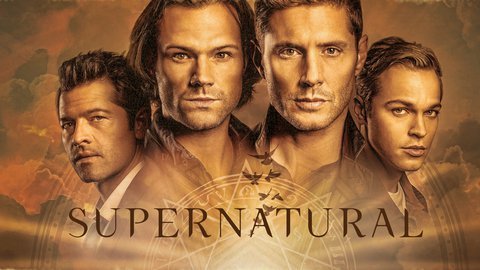 Powered by