'Shameless': Frank and Fiona are Sick of the Gallaghers in Season 7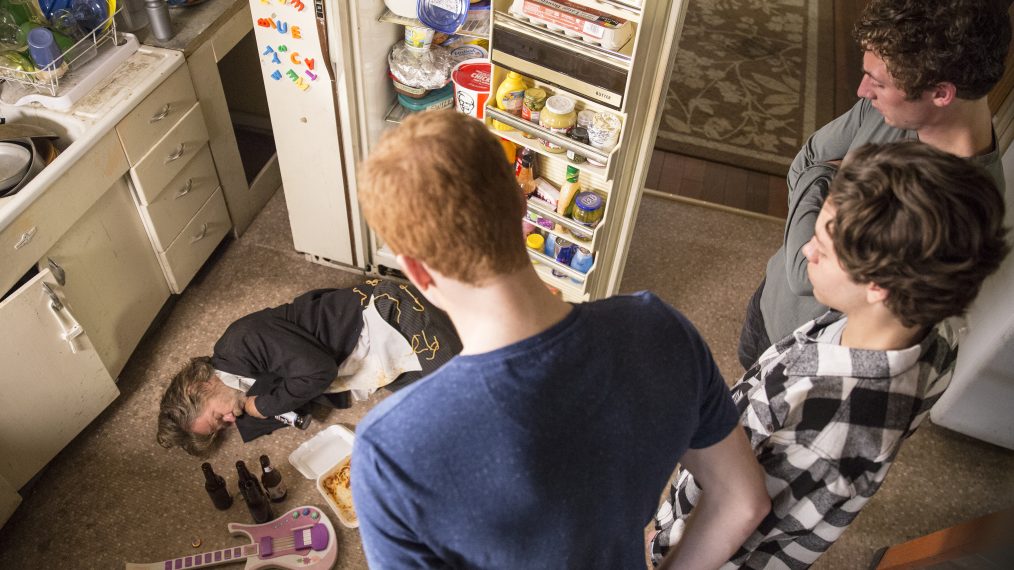 Frank Gallagher was already the worst damn dad on the planet. Now he's doubling down. The return of Shameless finds the incorrigible souse (William H. Macy) outraged that his offspring tossed his drunken body off a bridge and into the Chicago River at the end of last season. And he's getting even.
RELATED: Shameless: Watch William H. Macy Be Brutally "Frank" in a Deleted Scene From Season 6 (VIDEO)
"Frank's attitude is, 'Screw everybody! I'm starting over!'" says exec producer Nancy Pimental. "He wants children who will appreciate him, so he's going to go out to recruit himself a whole new family. He actually thinks he has something to offer as a father."
Seriously? High as a kite and already on his second liver, Frank showed up uninvited at the wedding of his daughter Fiona (Emmy Rossum) and trashed each of his kids. He also revealed that the bridegroom, Sean (Dermot Mulroney), who claimed to be clean and sober, was still shooting up drugs. The ceremony came to a crashing halt.
RELATED: Shameless: Emmy Rossum on How Fiona Takes Back Her Life in Season 7
When Season 7 begins a few weeks later, Fiona is done with Frank. She's done with romance. And she's also done playing surrogate mom to her five younger siblings, insisting they all start paying their share of the household expenses. That has teenager Debbie (Emma Kenney), who recently gave birth to a kid of her own, trying to make money in an unorthodox way.
Meanwhile, proving the appletini doesn't fall far from the tree, eldest son Lip (Jeremy Allen White) emerges from alcohol rehab still drinking and convinced he's not an addict.
At least somebody's happy: Next-door neighbors Kevin (Steve Howey) and his wife, V (Shanola Hampton), continue their lusty ménage à trois with Russian hooker Svetlana (Isidora Goreshter). And not even the arrival of Svetlana's father—who sold her into prostitution for $300—will dampen their bliss. "Go figure," says Pimental. "Kevin, V and Svetlana have somehow found that rare thing on Shameless—a happy, functioning, wonderful relationship!"
Shameless, Season Premiere, Sunday, October 2, 9/8c, Showtime.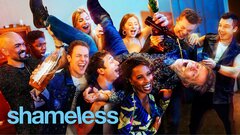 Powered by