'NCIS': Meet the New Agents
You wanna tussle? Say the word "replace" on the Santa Clarita, California, set of NCIS. You'll get the cast and crew worked up and ready to rumble.
They've been hearing it (and all its variants) a lot since January, when longtime star Michael Weatherly announced he was leaving the drama—and taking movie-quoting, lady-killing, bighearted manboy Tony DiNozzo, whom he portrayed for 13 years on four different series, with him. Everyone wanted to know: Who will replace Weatherly? Who can replace Weatherly? And what will this do to the world's most watched drama series?
The answers were pretty simple: no one, no one and kick it up a notch. The Season 14 premiere introduced NCIS's first two new recruits: That '70s Show's Wilmer Valderrama as Nick Torres and Blue Bloods' Jennifer Esposito as Alex Quinn. He's a former undercover agent who just resurfaced after going MIA in Argentina. She's an old associate of Gibbs (Mark Harmon) who left active duty to teach probies at the Federal Law Enforcement Training Centers. Both have…dah-dah-dum-dum-dum…dark pasts.
Viewers have already met the drama's third addition, cocky MI6 agent Clayton Reeves (Duane Henry). He helped nab the guy who killed fan fave Ziva (Cote de Pablo) in May's season finale and comes back into the fold next month when the international arms dealers he's pursuing are tied to the team's latest murder case. Then he sticks around on loan from British Intelligence.
"All three characters have this fish-out-of-water quality," executive producer Gary Glasberg says. "Torres has always worked alone and is suddenly put in an office environment. Quinn knows her stuff inside and out but hasn't been in the field for years. And Reeves is used to a different government with different rules." The trio also has little in common with boarding-school-bred ex–police detective Tony.
RELATED: NCIS: First Look as Wilmer Valderrama and Jennifer Esposito Join the Team
"The goal was to move forward with something completely new," Glasberg says. "The show's foundation—a wonderful family of characters—hasn't changed. But now we have the confidence, the quirk and the mystery of these new agents on top of it. I tell people it's the same fantastic, delicious NCIS, but with a new recipe."
Another unfamiliar ingredient: action. Sure, the show had its fair share of chases and underwater rescues before. But now things are gearing up to be really explosive. For that, thank Torres. "I guess you can call me the action guy," says Valderrama. "One of the main reasons I thought doing the show would be exciting was the chance to bring new energy to it—to blow a couple more things up, break through windows and kick down doors. That's more my speed."
Torres was created for Valderrama, who'd been in talks with CBS since May. He credits Harmon with helping him make his final decision. "I spoke to him when I closed my contract," Valderrama says. "One of my hesitations was that the show's been on for so long. Is everybody still excited to show up to work? The answer was yes." To prepare for the role, Valderrama talked to several undercover agents—some still in the field. And he knew he wanted Torres to be a man struggling to adjust to regular life. "He has a little post-traumatic stress," the actor says. "He is very reserved when it comes to information about himself. But we'll slowly see things. He'll bleed through his shirt."
RELATED: Michael Weatherly's Farewell to NCIS' Tony DiNozzo: 'I Was a Mess'
Esposito, who has patched things up with CBS since her messy departure from Blue Bloods in 2012, didn't have the same luxuries as her costar. She was cast less than a week before filming began on the season opener—and had to binge-watch the show. "To be honest, I'm not a huge fan of procedurals," says the actress, who'll continue to appear on The Affair and run her gluten-free bakery in Manhattan. "That's why I stayed away. Then I thought, they are doing something really right. I want to be a part of it." We'll learn about her character, Quinn, and why she ditched the field in Episode 5.
That's also when we'll meet Reeves again. We know little of him besides that he ran up a big bar tab with DiNozzo, minored in science to meet smart women and grew up on the wrong side of England. "Clayton's got a few skeletons in the closet," Henry warns. "But his intentions are pure: to be the best and have the best around him. With that, obviously, you're going to get a bit of a cheeky chappy."
Reeves is tight with McGee (Sean Murray), who's now a senior agent above probie Bishop (Emily Wickersham). "It's a big responsibility," Murray says. "He won't always be comfortable. But he's grown a lot in the last couple of years." He's also asking girlfriend Delilah (Margo Harshman) to marry him. "We just shot it," Murray says. "I hope it turns out as well as it felt. And, hopefully, if we have a wedding, everyone makes it through alive. Hopefully."
True romance is another big addition to the series, which is usually chockablock with messy relationships. "People's personal lives arebecoming more significant, from McGee and Delilah to Bishop's dating," Glasberg says.
RELATED: NCIS Visits Michelle Obama at the White House
As for the rest of the old guard: FBI agent Tobias Fornell (Joe Spano), still recuperating from the bullet that grazed his spine last season, is living with Gibbs. (Picture Gibbs with a roommate!) We'll see young Ducky (Adam Campbell) again in a flashback episode about the medical examiner (David McCallum). Abby (Pauley Perrette) has her own top-secret storyline too. Laura San Giacomo is back as Gibbs's therapist, who ends up helping Fornell.
And Anthony DiNozzo Sr. (Robert Wagner) will return for at least one episode. A cameo from his granddaughter, Tony and Ziva's toddler, Tali (Emelia and Layla Golfieri), is "certainly plausible," says Glasberg. But don't expect to see her dad anytime soon. The focus, right now, is on the exciting and new.
"I often get asked about Tony and told I've got some pretty big shoes to fill," Valderrama says. "The truth is he left wearing his shoes and I'm wearing mine."
NCIS, Season Premiere, Tuesday, September 20, 8/7c, CBS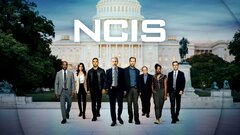 NCIS
where to stream
Powered by