'NCIS': First Look as Wilmer Valderrama and Jennifer Esposito Join the Team
They're going to need a bigger office.
NCIS is making up for the departure of Michael Weatherly's much-loved Anthony DiNozzo with the addition of three new recruits. British special agent Clayton Reeves (Duane Henry), whom viewers met at the end of last season, returns full time in Episode 5, now on loan to NCIS from MI6. The premiere introduces Nick Torres (Wilmer Valderrama), an undercover agent whose extended time in the rough has left him edgy.
RELATED: Michael Weatherly's Farewell to NCIS' Tony DiNozzo: 'I Was a Mess'
Jennifer Esposito (at the top of the post, with Mark Harmon) plays Nick's former instructor, Alex Quinn, who joins the team after Gibbs rejects every candidate she recommends as a replacement for DiNozzo.
RELATED: CBS Confirms Michelle Obama's NCIS Cameo
"All three have an exciting fish-out-of-water quality," executive producer Gary Glasberg says. "Torres has been functioning as a loner and now has a team. Quinn knows her stuff but has been in the classroom for years. And Reeves is used to working for a different government with different rules. It's the same delicious NCIS, but with a new recipe."
NCIS, Season Premiere, Tuesday, Sept. 20, 8/7c, CBS.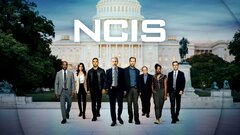 NCIS
where to stream
Powered by