'Blindspot' Boss on Season 2's Big Reveals and the Arrival of Archie Panjabi (Video)
Blindspot, last year's high-octane freshman hit, launches into Season 2 with a new night, a three-month time-jump and a lot of explaining to do.
When we last saw inked-up amnesiac heroine Jane Doe (Jaimie Alexander), she was being arrested by her FBI colleague Weller (Sullivan Stapleton), who was reeling from the realization that his late father had long ago murdered Taylor Shaw, the childhood friend Jane was claiming to be.
RELATED: Interrogating Blindspot's Jaimie Alexander and Sullivan Stapleton
"Last year was very much about 'Who is Jane Doe?'" says creator Martin Gero, promising to clear that mystery up as soon as possible. "In the season premiere, you're going to find out who she is. A lot of the big questions from Season 1 are going to be answered right away."
Those include Jane's real name, as well as how that decrypted "Orion" file on Weller's murdered boss Mayfair's computer leads to deeper intel on Shepherd, the alleged (and so far unseen) leader of the cabal that wiped out Jane's memory in the first place. In addition, the opener introduces The Good Wife's Archie Panjabi as an NSA official who sees Jane as the perfect weapon in the FBI's arsenal against Shepherd's antigovernment group. Here's a sneak peek at their first meeting.
RELATED: What Does Blindspot's Move Mean for Jane Doe & Company?
"Archie's character trusts Jane more than Weller and the rest of the team do at the beginning of the season," explains Gero. "So she acts as an in-between for the first couple of episodes, trying to get everyone back on the same side." Given how badass the Emmy-winning Panjabi was on The Good Wife, we wouldn't be surprised if she gets the band back together by next week's move to their regular 8/7c timeslot.
Blindspot, Season Premiere, Wednesday, Sept. 14, 10/9c, NBC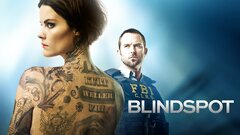 Powered by