What Does 'Blindspot's Move Mean for Jane Doe & Company?
When Blindspot unzipped itself from that body bag in Times Square last season, it became a Monday night hit full of mythology, intrigue and kick-ass action at the tattooed hands of Jaimie Alexander's mysterious Jane Doe.
That was when the show was at 10/9c and had The Voice as a lead-in. This fall, Blindspot moves to Wednesdays and the week after its Season 2 premiere at 10/9c on September 14, it will settle into the 8/7c slot, with no ratings-monster ahead of it to draw in viewers. Ruh roh? Not so, says NBC Entertainment president Jennifer Salke.
"The show is excellent and they have a great plan coming back," she told reporters at the Television Critics Association press tour in Beverly Hills on Tuesday morning. "The show is so heavily DVR'd that we really believe the 8pm time slot will be great for it."
RELATED: Enter to Win Blindspot Season 1 on Blu-ray
However, the shift to an earlier, family-friendlier time slot may result in some minor tweaks, stated Salke. "[Series creator] Martin Gero loves to infuse some comedy in there—mostly in the team's office, not within the action obviously—but there is some humor underneath the show. You won't see us make drastic changes but we will [probably] calibrate that up a little bit," she said. "And we'll certainly look at the violence a little more carefully."
What do you think?
Additional reporting by Marisa Roffman.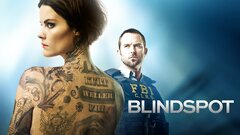 Powered by