'Catfish's Nev Schulman on Keeping Season 5 Fresh and Their Biggest Catfisher Yet
MTV's reality series on the art of nabbing online users who create fake identities is casting a wider net for the second half of its fifth season.
Creators Max Joseph and Nev Schulman (above, with former Playboy model Jayme, who enlists their help to nab a deceiving troll) travel everywhere from the English countryside to Alaska this time out. They meet folks like YouTube star Andrea Russett, whose superfans used social media to plead with the Catfish team to take on her story after Russett's family got drawn into an internet deceit, as well as a man who believed he was dating a pop star.
They also faced their most ambitious episode to date: a Tinder-centric catfisher tallying over 400 victims. We spoke to Schulman about this season's most exciting moments, their biggest travel trouble on the air so far, and more.
After five seasons, how do you keep the show fresh?
First of all, it's still really fun. So part of keeping it fresh is making sure that we enjoy making it. My friendship with Max has only grown stronger, and I have to give the casting department a lot of credit. They sift through so many emails and applications and I think they've really got a knack for reaching out to the right people. They do a really great job of finding engaging people who have good stories, so that helps obviously a lot.
Do you have any idea how many applications you receive regularly?
I don't know an exact number. I know that I still have access to the Catfish Gmail account, which is actually what I set up at the beginning of all this, and that account gets anywhere from 20-100 emails a day, which is crazy. If there's as many applications coming in through the casting page or the MTV website, then yes, it's a lot.
What are we going to get to see in the rest of this season? I know there's some exciting things coming up.
We're definitely always looking to tell new stories, and we've done that in Season 5B. We're traveling a lot farther than we have previously. We did an episode that took us to Alaska and one that took us to the English countryside. Every time we film an episode I say, "I can't really imagine how there's anything left for us to do," and then the next email comes in and sure enough it's a weird, new situation with a type of person we've never met before.
We're also getting more and more upfront, because, with the show having been on this long now, it doesn't really seem necessary to cycle through all of the same sort of procedures that I would normally do in terms of discussing things with people. Nowadays, I'm a little more blunt when it comes to the responsibility people have to figure this stuff out and protect themselves and not get into these situations. We've trimmed the fat. More than anything, the show keeps feeling fresh because Max and I continue to evolve, and our perspective on this whole thing is now a little bit more, grown up and mature and sort of parental, perhaps.
RELATED: MTV Announces 14 New Shows—Including A Documentary Series From Zac Efron
Does the show ever make you feel like the future of online dating and relationships is looking bleak, after doing all of these episodes that end in heartbreak?
You know, the good news is that, for all the emails that I get that are sad, heartbreaking stories, I have a lot of people, both online and in-person, who when they see me at the airport, or bump into me at the mall, are very excited to introduce me to their girlfriend or wife or husband, boyfriend, whatever, who they met online, and to tell me, "Hey, it worked out! I didn't get Catfished." So, while the show obviously highlights many stories that don't end in true love, there are way, way more that do. Overwhelmingly, online dating is bringing people together who wouldn't otherwise have that opportunity. It's opening up a lot of doors for love. And I still very much am in support of it.
I hear you have your largest case ever this season with 400 victims.
Oh my God, that's right. Once a season we meet someone on the show who really surprises us. A new type of personality that can often be very frightening, someone who just doesn't see themselves, and is just operating inside this bubble. In this case, we actually had a number of women who had separately written in about the same guy. We saw that there were some connections and similarities, and a few of the girls had actually already connected and had made efforts to figure out who this guy was. They needed us to help put the puzzle together, and find and confront him.
It really showed the frightening potential for social media dating. I think it was one of our first Tinder-specific [cases], and just how someone can fine tune and systematically develop a way to engage with women and take advantage of them and not really understand what that means for those women, it was—we were a little out of our league in terms of the psychology of it. It's an important episode though, because it really shows more than anything, a group of women who really had no business really knowing each other, coming together in support of one singular idea, which is, women should be treated with respect and dignity. If we can get him to understand that, we'll be making some progress. And so we were happy to just go along for the ride and help where we could.
That's crazy. How one person even has that much time to even go through with a Catfish at that level is insane.
Yeah, and what I think it also does interestingly is that it brings up what I think is a real issue, this addiction that people now have to dating apps. It's not even about going out on the dates and meeting people and connecting with them, it's more the thrill you get from the match. Then there's the fun of flirting digitally, knowing that you're never going to really pursue or be held accountable, like there's a whole new freedom that people feel to say whatever they want. But that's not how the world really works, and it shouldn't be acceptable digitally if it's not something you would do in-person.
There's also an episode this season where someone thinks they're speaking with a pop star. Could you give me a hint of who the pop star is?
It would be awkward for me to even say it because even now I have a hard time believing that the person really thought that that's who they were really talking to. It's embarrassing because it implies that we were willing to even consider that it could be happening—and we had to. But it was the kind of episode where we just kept looking at him and looking at each other and saying, "Are we getting Punk'd?"
You also have a YouTube star on this season.
Yeah, Andrea Russett. Her story is really interesting because, not surprisingly, as a YouTube and internet famous person, she deals with all kinds of interesting situations with fans and in some cases, stalkers. In the case of the episode, she was in an unpleasant situation that involved her and her family. She actually posted a video about it on her page, saying there's something weird going on and I'm not sure how to deal with it, and many of her fans started tagging us and the show in the post saying, 'Oh my God, you should get Catfish to help you,' so we kind of fell into it.
RELATED: Melissa McCarthy Scores Comedic Genius Award At 2016 MTV Movie Awards
How long does it take you to film an entire season?
The show takes time to film because casting, finding stories and willing participants is not easy, and then scheduling with traveling is not easy. So, this season is 20 episodes, we started last September, and we finished in June. There's obviously weeks off, but it definitely puts your life on hold.
Does anything ever go wrong in all your travels for the show?
We had our first flat tire in England which was funny, I know that doesn't sound like much, but when you drive as much as we do for four years on the road, it's kind of amazing that we finally had a flat. So I was very excited to fix it because you know, I don't get to change tires very often, and I'm pretty handy. So hopefully that'll get me some sponsorship opportunities with BFGoodrich or Meineke [Laughs].
Catfish, Midseason Premiere, Wednesday, August 10, 10/9c, MTV.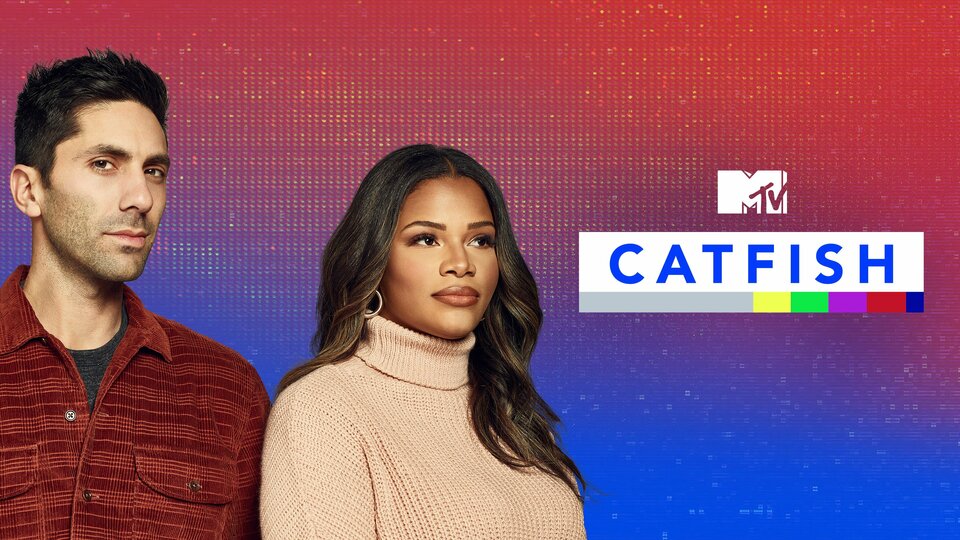 Powered by