Melissa McCarthy Scores Comedic Genius Award At 2016 MTV Movie Awards
You're a rare bird if, well, basically everything Melissa McCarthy does when a camera is trained on her doesn't make you laugh. This Sunday, MTV confirms it, honoring the multi-talented, multi-hyphenate with its "Comedic Genius Award" during the 2016 MTV Movie Awards, hosted by Kevin Hart and Dwayne "The Rock" Johnson.
RELATED: Melissa McCarthy Doesn't Expect to be Part of Netflix's Gilmore Girls Revival
"Honoring Melissa McCarthy with 'MTV's Comedic Genius Award' is exciting on so many levels, it's the first time this award is going to a woman which is fantastic,' said MTV Awards co-executive producer Casey Patterson in this morning's announcement. "We love Melissa for her performances but she also writes, produces and directs comedy, so this award is incredibly well deserved. The most exciting thing about Melissa is how brave she is. You don't want to miss her moment in the show."
Most viewers got to know and love the Illinois-born, Groundlings-trained McCarthy as the Molly half of the Emmy-winning CBS comedy Mike & Molly, which ends this spring.
Her Everywoman charm and irresistible chemistry with costar Billy Gardell earned McCarthy an Emmy of her own (plus a trio of noms) and quickly led to a lucrative film career — where she sometimes handily upstaged better-known costars. McCarthy scored Screen Actors Guild and Academy Award notice for her role in 2011's comic classic Bridemaids, a Golden Globe nom for 2015's Spy, and was in the running for Favorite Movie Actress in the 2014, 2015 and 2016 People's Choice Awards, taking home the Favorite Comedic Movie Actress trophy this past January.
RELATED: Melissa McCarthy Was 'Shocked and Heartbroken' When CBS Canceled Mike & Molly
And she isn't slowing down anytime soon; her latest film The Boss (Universal), which she co-wrote with Ben Falcone and Steve Mallory and which Falcone directs hits theaters on Friday and her upcoming film, Ghostbusters (Sony) will be released in July.
Not surprisingly, McCarthy is a coveted talk show guest …
… and SNL host, joining Tina Fey, Drew Barrymore and Candice Bergen in the ladies' section of the heralded "five-timers club."
McCarthy has already scored MTV Movie Awards for "Best Comedic Performance" and "Best WTF Moment" for her scene-stealing role in Bridesmaids.
The 2016 MTV Movie Awards, Sunday, April 10 at 8/7c, MTV.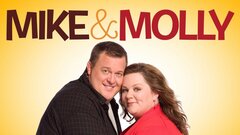 Powered by