Best Lines on TV This Week: 'Tonight Was Like a Real Life 'Game of Thrones'.'
Even though spring has arrived in the real world, winter is almost upon us in the realm of television—or at least the summer TV season, bringing with it a spate of sweeps episodes and season finales. With that in mind, here's our weekly round-up of best quips, quotes and quick bits of dialogue from the latest episodes.
RELATED: Read More Best Lines on TV
---
The Big Bang Theory
Sheldon: "Batman is a man who dresses up like a bat. Man-Bat is a part-man, part-bat hybrid. Now if Man-Bat dressed up as a man to fight crime, would he be Man-Batman?"
Leonard: "No. He'd be Batman-Bat."
Raj: "But wouldn't Man-Batman just be a Batman that was bitten by a radioactive man?"
Howard: "But Batman is a man. You're talking about a man who has a powers of a man. That's just… Man-Man."
—Sheldon (Jim Parsons) opens up a line of discussion among Leonard (Johnny Galecki), Raj (Kunal Nayyar) and Howard (Simon Helberg)
"I'm like the little girl in Poltergeist and he's like the creepy thing in the TV."
—Leonard describes his relationship with Sheldon
RELATED The Bang Keeps Getting Bigger on The Big Bang Theory
Raj: "If you think about it, tonight was kind of like a real life Game of Thrones."
Amy: "How?"
Raj: "Well, Howard eating that pistachio was like when King Joffrey got poisoned."
Penny: "That was murder. This was an accident."
Raj: "Okay… But you using Sheldon to do your dirty work is like when Cersei used the King's Guard to do her bidding."
Sheldon: "Cersei uses her body to manipulate men. Penny just takes me to the LEGO store."
—Raj compares the complex dynamics of George R. R. Martin's fictional world to his friends' interactions
"The closest I've come to dating two women was that time I dated one woman."
—Stuart (Kevin Sussman, right) is jealous of Raj's current love life
---
Crazy Ex-Girlfriend
"I blackmailed Valencia's boss so now I control when she teaches. That's right, I make yoga class schedules!"
—It's just another in Paula's (Donna Lynne Champlin) long list of things she's done for Rebecca (Rachel Bloom)
Myrna: "This is my gift to her. As God gifted me with my voice. Basically I'm giving her a gift from God."
Lourdes: "She's registered. She needs dish towels."
—Josh's mom Lourdes (Amy Hill) isn't a big fan of his aunt, Myrna (guest star Lea Salonga, right)
RELATED Crazy Ex-Girlfriend Finale Postmortem: An Admission, A Wedding and Lots of Romantic Confusion
"The moment you're talking about is not rooted in real emotion. It's a script dictated by our society's patriarchal love narrative."
—Heather (Vella Lovell) tries to tell Rebecca that the special romantic moment she's hoping for may not exist
"Technically it's ivory, and Jayma's dress is Alaskan Snow."
—Valencia (Gabrielle Ruiz) explains why she's allowed to wear white to Josh's sister's wedding.
"What was this Pinterest? Ironic juxtaposition?"
—Greg (Santino Fontana) has a few thoughts on Josh's sister's Filipino-Jewish-Arabian Nights-themed wedding
---
Orphan Black
Alison: "This is Helena we're talking about here. She eats frozen bread and she's murdered people."
Donnie: "Well, so have we."
Alison: "That's different. Helena's trained to kill people; we're manslaughterers. [softly] Oh Lord, listen to me."
—Alison's (Tatiana Maslany) upset about Helena (also Tatiana Maslany) staying in her house, but there's an underlying reason for her sour state
PHOTOS What Is Happening on Orphan Black's Fourth Season?!
"Could you just make sure that Fertile Myrtle hasn't eaten all the jelly fruitcake for the School District Social?"
—Alison is a little sore about the pregnant Helena eating everything in the Hendrix family's house
---
Once Upon A Time
True love's kiss! ❤️#OnceUponATime pic.twitter.com/7lIKU1X9dD

— Once Upon A Time (@OnceABC) April 18, 2016
---
Brooklyn Nine-Nine
Jake: "All we have to do, is follow the trail of chocolate."
Scully: "This… This is why I became a cop."
—Scully (Joel McKinnon Miller) reveals his motivation to do his job
Holt: "When I die, please give Kevin my regards."
Bob: "What shall I tell him?"
Holt: "Regards."
—Captain Holt (Andre Braugher) and his husband Kevin (Marc Evan Jackson) have a very loving relationship
PHOTOS Brooklyn Nine-Nine: Dennis Haysbert Makes his Debut
Jake: "All right, look. A bunch of sketchy black SUVs just pulled up outside. Either it's Figgis' guys or Beyonce stubbed her toe."
Gina: "Don't even joke about that, Jake. That would be our new number one priority."
—Gina (Chelsea Peretti) rightly corrects Jake (Andy Samberg)
"What if something happens to Jake and he never gets to meet my baby? I don't want to hang out with some stupid baby who's never met Jake."
—Charles' (Joe Lo Truglio) love for his future child might be contingent on its meeting his best friend
---
Faking It
"Yeah! You can dress up as a slutty version of something not slutty."
—Amy (Rita Volk) sums up Halloween costume trends
"Holy HGTV makeover!"
—Amy is taken aback by how nice Lauren's (Bailey De Young) apartment condo is
RELATED Faking It's Katie Stevens Talks Karma and Amy's Friendship and Missed Connections

Amy: "Felix and I shared one kiss at prom and on our second date he went to rehab."
Karma: "It's like the start of a Shailene Woodley movie!"
Amy: "Yeah, and those always end really well."
—Amy and Karma (Katie Stevens) have clearly watched The Spectacular Now
"F–k this. I'm going to the ball."
—Lauren accessorizes her picture-perfect Cinderella costume (above right) with some of her own signature spunk
---
Grimm
You know the saying: A Rosalee perfume by any other name… #Grimm pic.twitter.com/aDH813P4dn

— Grimm (@NBCGrimm) April 23, 2016
---
The Real O'Neals
"I was thinking maybe we don't watch NASCAR, like, ever. And by 'we,' I mean the human race."
—Kenny (Noah Galvin) shuts down his father's suggestion of a bonding activity
"These women are not my friends. They're my book club."
—Eileen (Martha Plimpton) picks who she hangs out with very carefully
Shannon: "I made a cheat sheet of provocative questions and talking points to help stimulate the discussion."
Jimmy: "And I made the furniture into a circle, which is a square without its arms and legs."
—Jimmy (Matt Shively) and Shannon (Bebe Wood) help their mother as best they can
---
Stitchers
Camille: "Have you told Cameron about your Hobbit feet?"
Cameron: "Ugh! Hobbit feet?"
Kirsten: "It was nothing. I went outside to check on a noise and I forgot to wipe the dirt off my feet."
Cameron: "Oh thank God. I thought you meant Hobbit feet as in hairy."
—Camille (Alison Scagliotti) and Kirsten (Emma Ishta) give Cameron (Kyle Harris) a momentary fright
PHOTOS Stitchers: First Look at 'The Dying Shame'
"Time to go to work, my precious."
—Cameron still has Tolkien on his mind
---
Unbreakable Kimmy Schmidt
"We're going out. We're gonna get more phone numbers than the NSA!"
—Lillian (Carol Kane) gets a little political in her enthusiasm
Date: "I'm a vegan. I thought you knew that when we met at that Animal Rights 5K."
Kimmy: "Oh, I thought that was so animals could marry each other."
—Kimmy (Ellie Kemper) realizes taking her date to a restaurant that exclusively offers hamburger sliders might not have been the best idea
"Who's up for margaritas after Pilates Stella McCartney vegan ankle boot banh mi detox?"
—Deirdre Robespierre (Anna Camp) is a practitioner of Manhattan's latest fictional health craze
---
Supergirl
Kara: "What the hell is in Nevada?"
Maxwell Lord: "In my experience, mediocre buffets and regret."
—Clearly what happened to Lord (Peter Facinelli) in Vegas, stays in Vegas
RELATED Is Non Negotiable? Supergirl's Chris Vance Previews the Season Finale Showdown
"I need you to hope again… Hope… That when faced with enemies determined to destroy your spirit, you fight back, and thrive."
—Supergirl (Melissa Benoist) does her best to inspire National City
---
Vikings
He's back. #Vikings https://t.co/IRLeAOm41Q pic.twitter.com/1SxruW9m0P

— Vikings on HISTORY (@HistoryVikings) April 23, 2016
RELATED Vikings Creator Michael Hirst Explores the Midseason Finale's Inevitable Battle and New Beginnings
HUZZAH! #Vikings pic.twitter.com/CNFSql70eJ

— Vikings on HISTORY (@HistoryVikings) April 22, 2016
---
Grey's Anatomy
Zola: "Mommy, why did Aunt Maggie stop having S-E-X with DeLuca?"
Meredith: "Because he couldn't handle that she was his B-O-S-S. Do not ever date a man that can't handle your P-O-W-E-R."
—Meredith (Ellen Pompeo) transforms an awkward moment with her daughter into a teaching one
"The other day I was sitting in a coffee place and I thought, 'Yeah, I can be a barista.' Why not? I was an anesthesiologist for years. Now I just wake people up for a living."
—Ben (Jason George) is not handling his suspension well
Jackson: "It's funny you've been a doctor longer than any of them… Been a doctor longer than me."
Ben: "How is that supposed to be funny?"
Jackson: "…It's not."
—Jackson (Jesse Williams) proves that the term 'funny' is relative
---
Gotham
"I'm telling the truth now. It's what I do."
—Barbara (Erin Richards) continues to try convincing Jim (Ben McKenzie) that she's on his side now
RELATED Gotham: First Look at Azrael In All His Crazy Glory
"It's gonna be a bad day for the hit men of Gotham."
—Harvey (Donal Logue) laments for the long list of hit men Jim is about to go after… without a GCPD badge, and with some killer brass knuckles.
---
Girls
"Fran, stop, okay? You're a dick. A secret dick, to be sure, but you are a dick. You're very judgemental. You're very moralistic. You definitely would've sent witches to trial in The Crucible."
—Hannah (Lena Dunham) lays out why she and Fran (Jake Lacy) are breaking up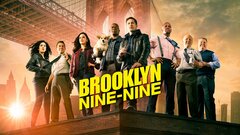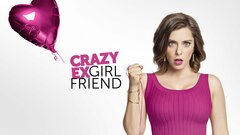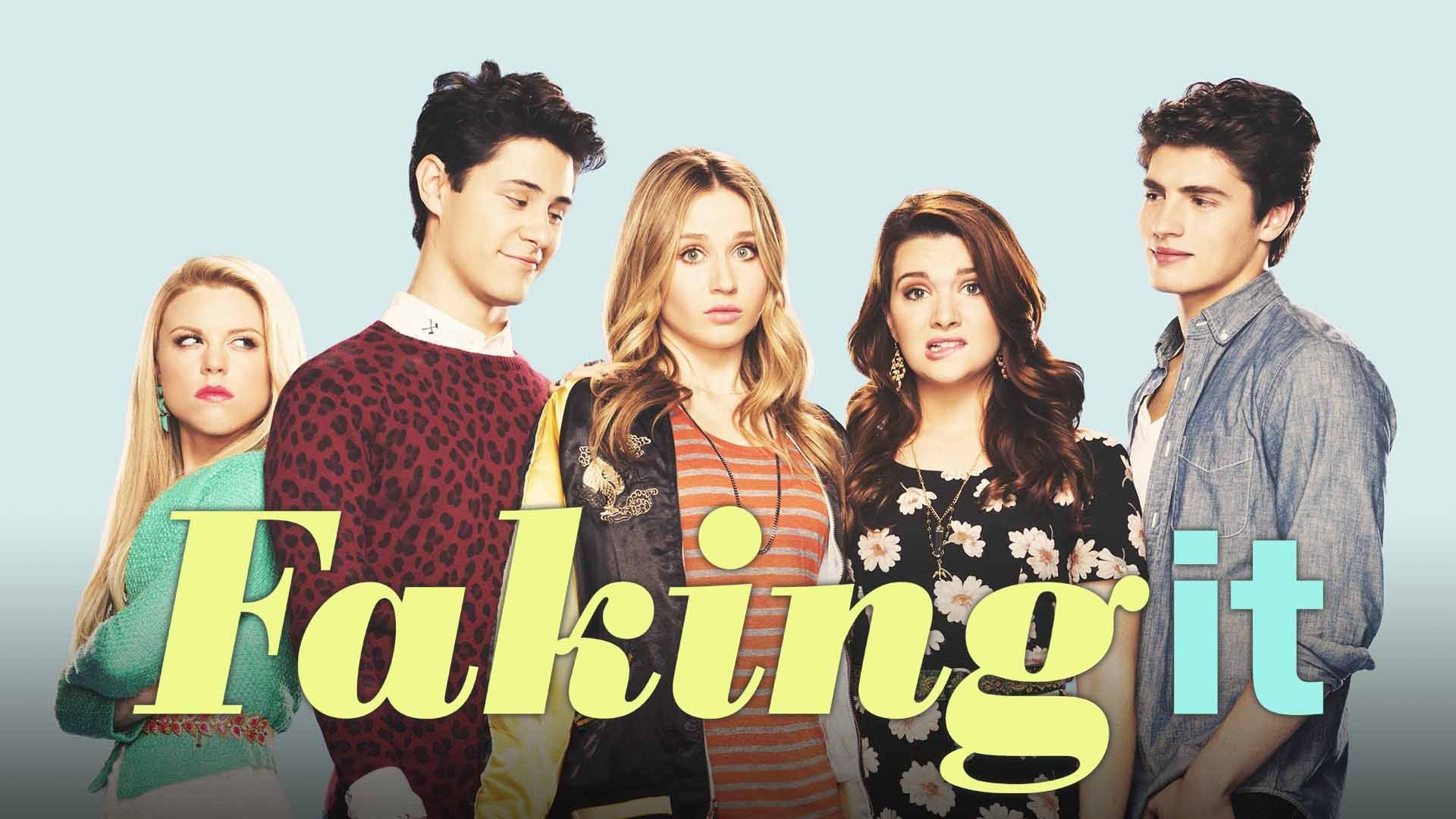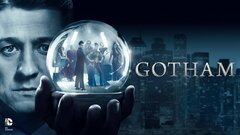 Gotham
where to stream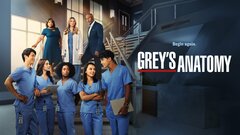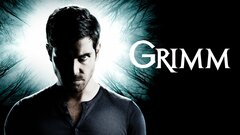 Grimm
where to stream