The Bang Keeps Getting Bigger on 'The Big Bang Theory'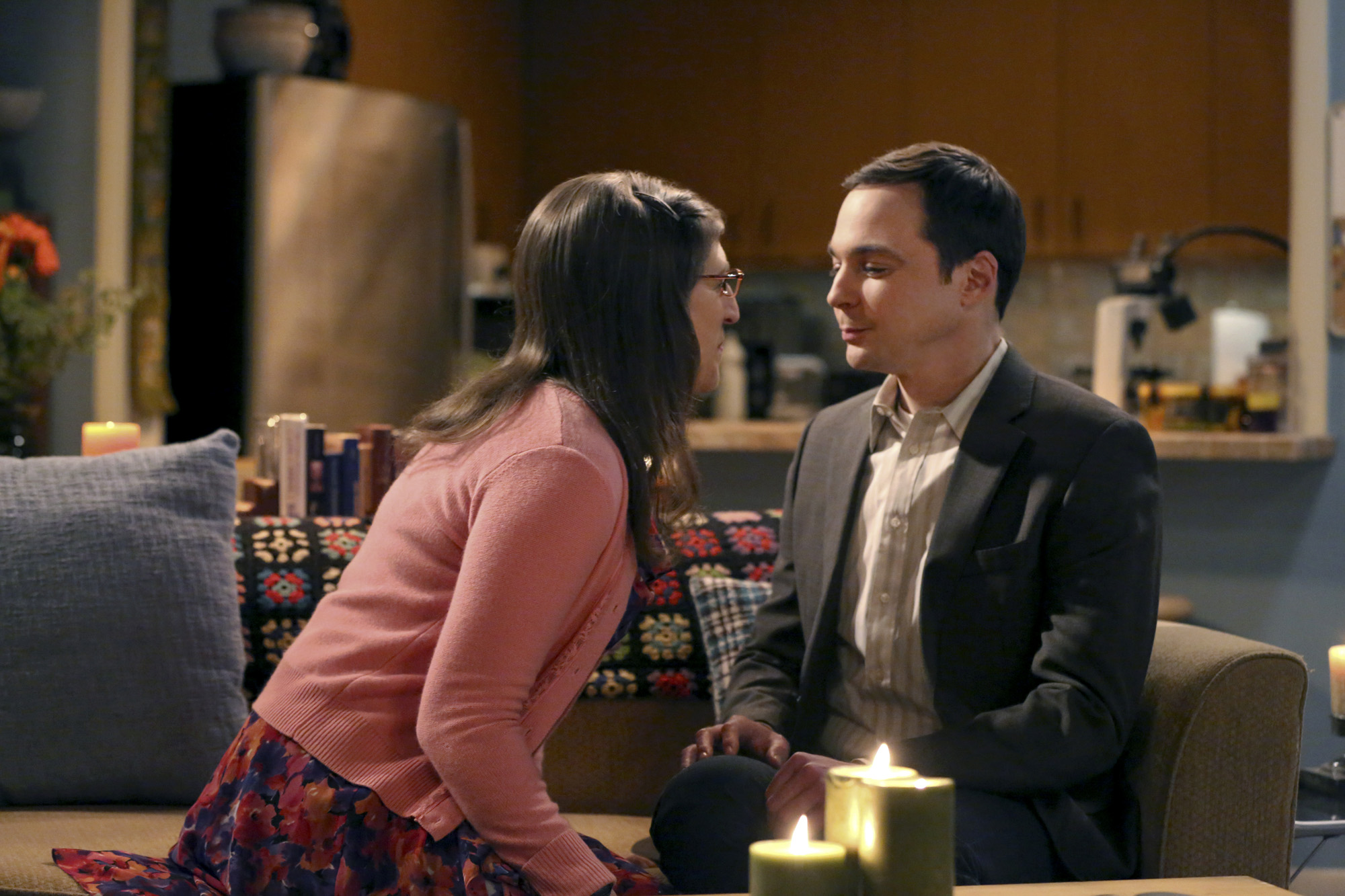 The Big Bang Theory's gang of geniuses is growing up—and getting even bigger. Season 9 of the CBS comedy has featured a variety of milestones for the show's central couples. Physicist Leonard Hofstadter (Johnny Galecki) and longtime girlfriend Penny (Kaley Cuoco) took a trip down the aisle of a Las Vegas wedding chapel in last September's season premiere, while socially awkward science-loving sweethearts Sheldon Cooper (Jim Parsons) and Amy Farrah Fowler (Mayim Bialik) consummated their relationship in December following a brief breakup. But the group has been forever changed with the news that Howard Wolowitz (Simon Helberg) and Bernadette Rostenkowski-Wolowitz (Melissa Rauch) are expecting their first child.
"At first I was scared," Helberg says of the story arc. "I love the show and these characters so much that I thought, 'Oh, gosh, I don't want to have to be at home with the baby when all the guys are having Chinese food and playing video games.' But we've allowed change to happen on our show because the writers have such a light, beautiful human touch."
RELATED: The Big Bang Theory Casts Judd Hirsch as Leonard's Father
Showrunner Steve Molaro says the idea of a Bernadette pregnancy surprised the writers themselves when it was first suggested in the writers' room. "It was not in the original outline," Molaro remembers, "but when it came up, it seemed so natural and exciting." Of all the actors, Rauch admits she was probably the most excited, calling both her real-life husband and mother immediately after reading the script. "I want to get my mom a 'Best TV Grandma' shirt," Rauch says. "She's thrilled she's getting to live vicariously through Bernadette."
Just don't expect any of the comedy's other couples to catch baby fever anytime soon. "It would be fun to have Sheldon be parental, but as an actor, I don't want to hold a damn baby through a taping!" Parsons says with a laugh. "So if the writers want to not have Sheldon like children, as mean as that sounds, I'm OK with it."
RELATED: Inside The Big Bang Theory's 200th Episode Birthday Bash
Babies might not be on the horizon for Sheldon and Amy, but Parsons admits there is a crucial step that "Shamy" could theoretically be heading toward following their much-anticipated hookup. "Logic would dictate that marriage might be talked about," Parsons says. "The writers are so slow with Sheldon and Amy, but they seem to be deepening the relationship, and it's a relationship I'm grateful to get to work on week after week."
But when it comes to working on relationships in Season 9, it's astrophysicist Raj Koothrappali (Kunal Nayyar) who really has his work cut out for him. The shy guy who began the series as someone who physically could not speak to women without the aid of alcohol is now finding himself in the middle of a love triangle with ex-girlfriend Emily (Laura Spencer) and bartender and sci-fi screenwriter Claire (Alessandra Torresani). "He's having the time of his life and pretending like it's exhausting," Nayyar says. "I think he's going to play both sides for a while. I'm not going to share my favorite yet because I'm having so much fun right now with two wonderful actresses."
Spencer and Torresani are just two members of The Big Bang Theory's ever-growing slate of guest stars, which this season has included Stephen Merchant as Amy's date Dave, the return of Bob Newhart as the late Arthur "Professor Proton" Jeffries and original Batman Adam West as himself. In the May 12 season finale, Taxi vet Judd Hirsch appears as Leonard's father. That casting was spearheaded by Galecki during last year's taping of NBC's All-Star Tribute to James Burrows when actors from The Big Bang Theory and Taxi were among those gathered to salute the legendary sitcom director. Since Galecki based Leonard's straight-man persona on Hirsch's Taxi character, he felt it was a natural fit, "which was a little presumptuous because nothing had been written yet," he says, "but it worked out."
RELATED: Is The Big Bang Theory One of TV's Greatest-Ever Sitcoms?
As Season 9 draws nearer to its close, the future of the series itself remains somewhat unclear. Although it celebrated its 200th episode in February—an increasingly rare achievement in today's cutthroat television landscape—the show has only been renewed through Season 10, so it is possible that The Big Bang Theory could come to an end next spring. "My mind starts going to that crazy place of, 'When this show is over, what am I going to do?'" Cuoco says. "We all have an understanding that we'd like to be here for a lot longer and we want to make it work."
The end is a notion that cocreator Chuck Lorre admits he cannot wrap his head around either. "This has been nine years of a joyful, nurturing and happy environment, and that's not always the case," Lorre says. "It can be problematic making a TV show. But this whole experience has been a joy, and you have to be grateful for that."
 The Big Bang Theory, Thursdays, 8/7c, CBS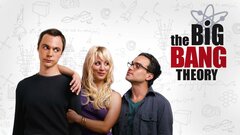 Powered by