'The Nightly Show' Puts Bernie Sanders In a 'New York Values' State Of Mind
The Nightly Show may be a year and a half into it's run, but host Larry Wilmore doesn't quite feel comfortable calling himself a native New Yorker. So when it came to critiquing Ted Cruz' recent disparaging remark about "New York Values" during a GOP debate, he ceded the mic over to someone he felt was more qualified: Brooklyn born Bernie Sanders.
As you can see in the clip from last night's episode below, Sanders wasted no time addressing the Texan Senator and coming to the city's defense.
RELATED: Larry Wilmore to Host President Obama's Final White House Correspondents' Dinner
"Guess what Ted Cruz? I have New York values," said Sanders, before outlining his definition of the phrase. "I value a living wage for all Americans. I value a justice system that treats everyone fairly. I value a government which works for all of us, not just Wall Street and powerful special interests. Those are New York values."
He then added, "When you say having New York values is a bad thing, you insult my city, my state, my culture, and my heritage. I am the son of an immigrant and I am proud of it."
RELATED: Larry David and Bernie Sanders Finally Meet on SNL
But Cruz wasn't the only one on Sanders' mind last night as he then shifted his focus to include Donald Trump, the current GOP frontrunner and the one who'd sparked Ted's comment in the first place, saying, "I've got some New York Values for him too."
"Mr. Trump, you wouldn't know what New York values are if they were written in 50-foot gold letters on the side of the Empire State Building," continued Sanders. "New York values are the Statue of Liberty, not a wall between us and Mexico. We don't divide people up based on where they were born."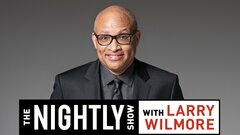 Powered by