Inside 'The Big Bang Theory's 200th Episode Birthday Bash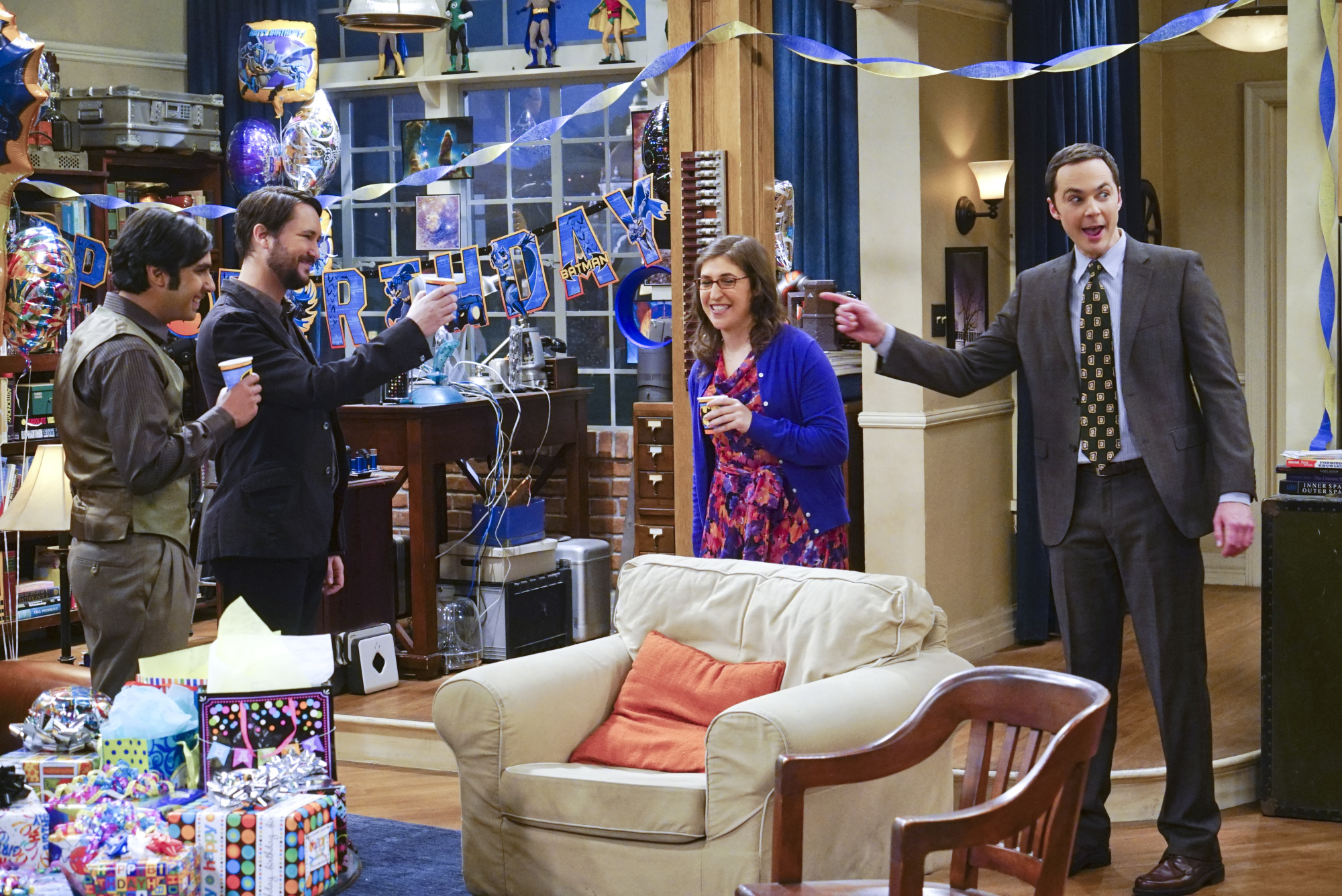 No bazinga here: The Big Bang Theory is throwing an unforgettable birthday bash to celebrate the CBS comedy's 200th episode (airing Thursday at 8/7c on CBS).
For the first time in nine seasons, stuffy theoretical physicist Sheldon Cooper (Jim Parsons) grants the gang permission to observe his birthday, so the group of friends goes all-out to throw Sheldon the greatest birthday party imaginable. The guest list includes a variety of familiar faces, including Wil Wheaton as himself, Christine Baranski as Leonard's (Johnny Galecki) mother, Beverly, and Sara Gilbert as Leonard's ex-girlfriend, Leslie Winkle. But it's a very super invitee that steals the spotlight: original Batman Adam West, who makes his first appearance on the long-running sitcom.
ENTER NOW: Win Some Big Bang Theory Goodies
"We've been kicking around getting Adam West for a while," confirms showrunner Steve Molaro. "We tried it last year and it didn't quite work out, but we finally got it and he's incredible. He is funny, lovely and hilarious every moment he's on the screen."
While the group has good intentions in throwing Sheldon his birthday party, the scientist is not a huge fan of the idea at first. "He is so freaked out by having a bunch of people there to admire him," Parsons says. "That really upsets him and sets him off in a weird way where he doesn't know how to deal with it. I was surprised, and the writers are always doing something with this character that I don't expect, which has made it so enjoyable."
When asked about the secret to the show's success over the past 199 episodes, the cast members and producers admit there is not one magic answer, but instead credit the tireless efforts from the folks both in front of and behind the camera. "The cast is a remarkable ensemble and I've never seen anything like it," says co-creator and executive producer Chuck Lorre. "Added to that is a staff of comedy writers who truly love and care about the show. It's not just a job and nobody is phoning it in. Nine years later, everybody is deeply committed to making each episode the best episode we can do."
PHOTOS: Tracking "Shamy's" Romantic Trajectory
And while The Big Bang Theory has only been renewed through the 2016-17 season, Molaro says the producers are not viewing the upcoming Season 10 as a definitive series finale and they have not yet even decided on how the comedy will end. "There are a few things in mind that we've talked about quietly in the writer's room," Molaro confirms. "But it's hard because I don't know when the end is."
The Big Bang Theory airs Thursdays at 8/7c on CBS.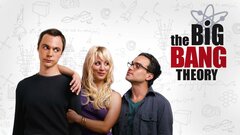 Powered by