'Game of Thrones' Season 6 Promises Massive Battles and Violent Struggles
There is no hero's welcome for Jaime Lannister (Nikolaj Coster-Waldau) when he returns to Westeros in the hotly anticipated Season 6 premiere of Game of Thrones. The once proud knight known as Kingslayer has failed in his mission to bring daughter Myrcella (Nell Tiger Free)—the product of his incestuous relationship with twin sister Cersei (Lena Headey)—home safely. The young girl lies dead before him, poisoned by enemies of the increasingly weak Lannister clan.
"Jaime's guilt is immense," Coster-Waldau says during a break from shooting in the dark, spider-infested crypt of Shane's Castle in Northern Ireland. "He loves Cersei. And there's nothing worse than seeing someone you love in pain. You do what you can to ease it. That's Jaime's focus this season. Love and loyalty drive him."
What they drive him to is vengeance. In the dank cellar, the Lannister twins plot to destroy the religious fundamentalists who have taken power, starting with their leader, the High Sparrow (Jonathan Pryce.) "Cersei's making plans to rise again," Headey teases. "She's at her scheming best."
And she's not alone. After last year's finale left key players at vulnerable low points, revenge will fuel many a battle in an epic season, the most mind-blowing Game yet.
QUIZ: Do You Know Game of Thrones Characters' Last Words?
"The scale is a lot grander than anything we've done," says executive producer Dan Weiss (at more than $10 million, the per-episode budget was reportedly the highest ever). "There are all kinds of violent struggles. Everybody is struggling with everybody else."
The kingdom-wide battles are massive—one was staged on a 31-acre field. Some shooting days required 300 extras. There were more horses than ever, with at least 60 per day in some scenes. Season 6 also features the most complex digital effects in Game's history. A Belfast sound stage was converted to a giant green-screen room with motion-control rigs lifting actors 40 feet in the air, lights and cameras swirling around them. "The cast was kind of going on a Disneyland attraction all day," Weiss says. "I wanted a ride!"
RELATED: Do We Need a Game of Thrones After-Show?
The jaw-dropping sequences come to life in a story arc that is truly secret—the plot going beyond the bestselling novels by George R.R. Martin. "It wasn't like, 'We're past the books now. What the hell do we do?'" executive producer David Benioff says. "We've been talking about where we're heading for a long time. Specifics have to be fleshed out, but we know where the series ends. We know the landmarks."
---
The Wall's new leader
It's hard to say which battlefront is the most dangerous this season, but the Wall is at increasing risk as the undead army of White Walkers, swollen in numbers after Season 5's battle of Hardhome, grows stronger and the Night's Watch grows weaker. Who will lead the Watch now that their Lord Commander Jon Snow (Kit Harington) has been killed? (Assuming he's really dead.) Game's fans obsessively theorizing about Snow's fate don't bother the showrunners. "If people didn't care about the character's death, that would be frustrating indeed," is all Benioff will say. (Many members of the cast have gone on record saying Jon Snow is truly dead.)
RELATED: Game of Thrones Season 6: Who Could Die Survive or Come Back to Life?
Stepping into the power vacuum is hardy, pragmatic Davos Seaworth (Liam Cunningham), who makes a daring play to protect the realm. "Davos's world has gone upside down," Cunningham says on a windy field scattered with fake snow near the Castle Black set in Northern Ireland. Besides the loss of Jon,"He learns that Shireen Baratheon, the princess who was like his foster daughter, was burned alive. So he's not concerned with who wears the crown anymore. He's concerned for citizens of the kingdom."
---
Daenerys and the Dothraki
Doing good didn't exactly work out for Daenerys Targaryen (Emilia Clarke), who tried to free the people of Meereen but finds herself a captive of the Dothraki—again. "The first time, she was scared and sullen," Clarke says. "But now she's evolved as a warrior. She's got tricks up her sleeve." Clarke enjoyed the change of pace from sitting around the cushy pyramid penthouse Dany previously inhabited as queen. "Shooting was hard-core in the best way. It was like Season 1, which is the last time it felt like this bare-knuckle, crazy filming. Dany is going to an empowered place. Women will watch this and be like, 'Yeah!'"
Does that mean this fierce mother of dragons gets closer to Westeros—and ruling it? Teases Clarke, "She's not going backward."
---
Tyrion Takes Charge
Meanwhile, in Meereen, Tyrion Lannister (Peter Dinklage) must oversee a city in chaos. "The people don't trust him," Benioff says. "He tries to make the best of a very dangerous situation using his wits and charm."
Tyrion is also dealing with a scaly infrastructure problem: the two dragons Daenerys left behind. "They come into play more than once," Weiss says. "They don't like being cooped up in dark, underground chambers."
---
Bran and Hodor Are back
Young, paralyzed Bran Stark (Isaac Hempstead-Wright) and his faithful caretaker, Hodor (Kristian Nairn), return and Bran's supernatural ability to "warg," or inhabit the bodies of other beings, reaches new levels. Bran will see not just what is happening in the present but also events from the past, and "he can orchestrate resistance to things that are going to happen," Hempstead-Wright explains.
The teen excels under the tutelage of the Three-Eyed Raven (Max von Sydow), but his ego quickly swells. In a Belfast sound stage, the Raven's lair is a tangled mass of roots where the two are shooting a top-secret scene that includes a revelation sure to break fans' hearts.
---
Arya Makes a Choice
Bran's older sister Arya Stark (Maisie Williams), now blind, is upping her game too. In a nearby sound stage, Williams is shooting a fight sequence. She hits the ground with a thud. Then she gets up and does it again. And again—all while wearing painful cloudy-white contact lenses to make her appear blind. Her character is just as resilient. "Arya is on a deciding mission," Williams says. "It's her final straw."
Cast out to the streets, she befriends a traveling theater troupe, and the experience makes her question becoming an assassin. "She hasn't hung out with people in so long," Williams says. "She's been caught up on becoming [anonymous], but I don't think she can ever fully commit to it. She's too curious about the world."
Arya's new companions bring out her joyful side, at least temporarily. "So many episodes went by where we didn't see her smile,"Williams says. "But you will see the Arya everyone fell in love with in Season 1."
---
Sansa strikes Back
It's the opposite of Season 1 for Arya's older sister, timid, victimized Sansa (Sophie Turner), who finally finds her inner power after being forced into marrying Ramsay Bolton and then raped. "It's the phoenix from the ashes," Turner says. "This season, she's a leader." And once Sansa starts playing the game, watch out.
"She's had the best mentors: Cersei, Margaery Tyrell [Natalie Dormer], Littlefinger [Aidan Gillen]," Turner says. "She manipulates and gets what she wants through plotting."
What does Sansa want? "Revenge on anyone who's done harm to her or her family," Turner reveals. And, of course, she wants the Starks to dominate the North once again. But the paths back to power have detours for all the noble families of Westeros.
That includes Jaime Lannister, who armors up for a major journey before he can avenge his daughter and bring glory to his house again. And we do mean major. Even the veteran actor felt awe at how Game is topping itself for Season 6 every chance it gets. "It blew my mind. This season is insane."
Game of Thrones, Season premiere, Sunday, April 24, 9/8c, HBO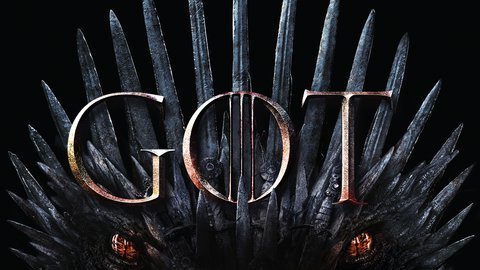 Powered by