Baby Yoda, 'Game of Thrones' & More of 2019's Biggest Social Media Moments
In a decade filled with social media moments, 2019 continued the trend with new Instagram members, friendly feuds and viral memes.
From Game of Thrones to nostalgia trips with Friends and The Office, we're rounding up the year's biggest social media moments. Whether they involved your favorite stars or characters, there was no shortage of sharable content on the internet in 2019. Take a look back with us below.
Jen joins Instagram
View this post on Instagram
Jennifer Aniston announced her Instagram arrival with one epic reunion photo featuring her Friends costars Courteney Cox, Lisa Kudrow, David Schwimmer, Matthew Perry and Matt LeBlanc, much to fans' delight.
Jim & Pam's Feud
Uh oh… https://t.co/JlxdRogK3A

— John Krasinski (@johnkrasinski) May 22, 2019
During the 2019 Stanley Cup, The Office's fan favorite couple Jim and Pam were at odds when stars John Krasinski and Jenna Fischer were rooting for their respective home teams, the Boston Bruins and St. Louis Blues. Their friendly competition lead to some of the year's best back-and-forth online, including Krasinski attending a game with David Denman, the actor who played Pam's ex-fiance Roy. Ultimately Fischer's Blues took home the prize.
See Also
Plus, Cersei's elephant upset, Sansa's sideye at Daenerys and more.
Game of Thrones' Reign
When you don't contribute to the group project & still get an A #GameOfThronesFinale pic.twitter.com/mJHfEVcGQC

— Smitty (@Smittyx36) May 20, 2019
Sure, the HBO series may not have had a winning end, but the meme game was strong during the show's final season. Really, half the fun of the season was heading online following each episode to see what fans were creating. Whether it was Bran-centric or encompassing entire episodes, some of the year's best online laughs came from Game of Thrones and we can't help but be grateful.
Royal Welcome
When she entered the royal family, former Suits star Meghan Markle was forced to shut down her private social media channels, but the Duchess of Sussex resurfaced with her husband when they launched their own social media account earlier this year. With nearly 10 million followers on Instagram, it's safe to say she made quite the social media comeback.
See Also
From jokes about the Iron Throne to hopes for sequels.
Baby Yoda Takeover
When I see the waiter coming to the table with my chicken tendies pic.twitter.com/MQZ3KFQbSu

— 🥔 (@salzmann__) December 19, 2019
When Disney+ launched in November, it also sparked the onslaught of incoming Baby Yoda memes with its original series The Mandalorian. We're still not quite sure what this creature is, but its adorable and innocent outward appearance has made way for hilarious memes even non-viewers can appreciate.
Breaking Bad Fakeout
View this post on Instagram
Not long after it had been revealed that a Breaking Bad movie was on the way, Bryan Cranston and Aaron Paul began teasing fans with timed postings on social media, sharing the same cryptic messages on both of their accounts on various platforms. Ultimately, their teasing posts were actually a creative marketing gimmick for their own brand of mezcal, Dos Hombres.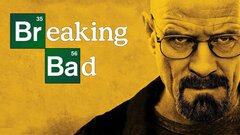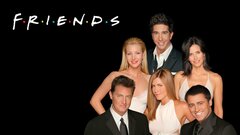 Friends
where to stream