Best Lines on TV This Week: 'You Knew He Was The Flash?'
With April Fools Day taking place this week, it was no surprise that both shows and networks alike were in a light mood, cracking inside jokes and going meta every now and then. From Supergirl's flash-y crossover and Netflix's satirical John Stamos documentary, to Syfy's boy band member-filled zombie fest, here's our weekly round-up of best quips, quotes and quick bits of dialogue from the latest episodes.
RELATED: Read More Best Lines on TV
---
Supergirl
"I've tried everything I can think of! Last night I helped a family assemble an IKEA table."
— Kara really is doing everything she can to win back the people of National City
"You look like the attractive yet non-threatening, racially diverse cast of a CW show."
— Cat (Calista Flockhart) throws the subtlest of shade at her guest's home network
Cat: "Now, I have to name this hero… I was thinking about 'The Whoosh' or 'The Red Streak' or… 'The Blur.'"
Barry: "What about 'The Flash'? I'm just saying, I think that's a pretty cool superhero name. Right?"
Cat: "The Flash? Sounds like someone whose only superpower is jumping out of an alley in a trench coat."
— Cat doesn't appreciate Barry's (Grant Gustin) suggestion of a superhero monicker
RELATED 5 Things We Loved About the Supergirl-Flash crossover
Cat: "Tell Mr. Allen to have a good time zipping around in his red outfit."
Kara: "Wait. You knew he was The Flash?"
Cat: "Oh please. Barry shows up, The Flash shows up. His insistence on that silly name. And he was so unfailingly charming and nice he had to be either a superhero or a Mormon."
— Cat channels her inner Sherlock Holmes
Barry: "Think you can keep up, Girl of Steel?"
Kara: "Just you watch Scarlet Speedster."
— Supergirl and The Flash engage in some comic-al light ribbing
---
Dead 7
🎶 EVERYBODYYYY🎶 #Dead7 pic.twitter.com/s8ZIX5IdUW

— Syfy (@Syfy) April 2, 2016
---
 Scandal
Fitz: "Can I keep it real with you, Liv?"
Liv: "Whoever taught you that phrase should be fired immediately."
—Liv (Kerry Washington) is not down with Fitz (Tony Goldwyn) attempting to sound 'hip'
QUIZ Are you a Shondaland Expert?
Marcus: "Apparently I have what the Twitterverse refers to as a 'high booty.' I wear my pants too high, belt too tight just to… you know."
Mellie: "Show off your 'high booty'?"
—Presidential Hopeful Mellie Grant (Bellamy Young) and her advisor discuss the real issues
---
John Stamos: Human Being
"Who is John Stamos? What is John Stamos? Good question."

—John Stamos takes a stab at narrating an April Fools joke his autobiographical Netflix documentary
"John Stamos is more than human being. John Stamos is a human… being."
—Stamos digs deep to really define who he is
"Lights. Camera. Stamos."
—Stamos takes the doc very seriously
---
Shadowhunters
Magnus: "Remind me why we couldn't do this at my place? At least there we have cocktails."
Clary: "It's 9:00 in the morning."
Magnus: "Oh, it's happy hour somewhere, my dear."
—Magnus (Harry Shum Jr.) is inconvenienced by Clary (Katherine McNamara) and Jace's (Dominic Sherwood) choice of meeting location
RELATED Shadowhunters: Matthew Daddario Talks Weddings and a Malec Romance
"Guys that was incredible. It was like watching the live version of The Graduate. You know the Dustin Hoffman movie? The amazing one?"
—Simon (Alberte Rosende) has a few thoughts on Magnus interrupting Alec's (Matthew Daddario) wedding
Robert: "Are you two in love?"
Alec: [Scoffs] "Love? What? No. It's… It's, uh, it's sort of different… It's not-"
Magnus: "It's all very new."
—Alec is speechless when it comes to describing his feelings for Magnus to his father (Paulino Nunes)
---
The Carmichael Show
"She's kind of like if a TSA agent and a postal worker had a baby."
— Jerrod (Jerrod Carmichael) describes his former sister-in-law's temperment
"Gentrification. I've heard Spike Lee say that word on CNN every 25 minutes."
— Cynthia (Loretta Devine) reveals where she gets her news from
---
Empire
Tell 'em, Thirsty. #Empire pic.twitter.com/yRl5VBTAkf

— Empire (@EmpireFOX) March 31, 2016
"Trespassing? In my office? I built this company!" —Lucious #Empire

— Empire (@EmpireFOX) March 31, 2016
---
 Jane the Virgin
"75 people isn't a wedding! It's a game night!"
—Rogelio de la Vega (Jamie Camil) has a very different idea of what 'reasonable' means
---
American Crime Story: The People V. OJ Simpson
"Mr. Cochran, take a good look where you're standing. We're in the South. Haven't you noticed the smell of mint julep and condescension in the air?"
— Bailey (Nathan Lane) wants to do the talking after the defense's subpoena with Cochran (Courtney B. Vance) is denied in South Carolina
Judge Ito: "Ms. Clark, I think perhaps you need to take ten deep breaths, for you also are about to be held in contempt."
Marcia Clark: "Shall I take off my watch and jewelry?"
— Clark (Sarah Paulson) comes to Darden's (Sterling K. Brown) defense after the Judge threatens to hold him in contempt
"It's hard to be hated by both sides. It takes a man of certain character."
— Bailey speaking about Mark Fuhrman (Steven Pasquale) as he re enters the courtroom to resume his testimony
---
Fresh Off the Boat
Jessica has been, and shall always be, Evan's mom. 🖖🏼#FreshOffTheBoat pic.twitter.com/6gLInbkl9Y

— Fresh off the Boat (@FreshOffABC) March 30, 2016
---
The Walking Dead
"You'll be alright."
—Dwight (Austin Amelio) causing viewers everywhere to fear another fake out
---
An Apology to John Stamos
"John gave us the great idea to do an original series on the life of John Stamos. And not only did I not get the nuanced idea of it all, I mistakenly made light of it."
—Netflix Chief Content Officer Ted Sarandos follows up on the streaming service's April Fools joke with another gag
Sarandos: "On behalf of myself, on behalf of Netflix, on behalf of the entire Internet, we apologize to John Stamos and look forward to our new original series based on his life."
Stamos: [Handing Sarandos a note] "Read it."
Sarandos: "And doesn't John Stamos look great?"
—Stamos exerts his clout over Netflix' Chief Content Officer
---
The Real O'Neals
"Just because I'm gay, it doesn't mean I can't do 'man' things, you know? Like bonding with my brother and my dad on a camping trip. I mean, Into the Woods is one of my favorite musicals."
— Kevin (Noah Galvin)
Kevin: "Last night I watched a wilderness expert demonstrate the ins and outs of wilderness survival."
Jimmy: "Bear Grylls?"
Kevin: "Reese Witherspoon. I watched Wild TWICE."
—Kevin (Noah Galvin) and Jimmy (Matt Shively) have very different ideas of wilderness survival experts
"Camping sucks. This is worse than Naked and Afraid. I'm just cold and I'm very frustrated!"
— Jimmy did not enjoy his time in the woods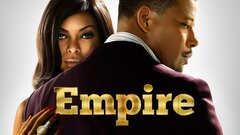 Empire
where to stream