Worth Watching: Taylor Swift and Missy Elliott at the VMAs, 'Designing Women' Streams on Hulu, Scratch-and-Sniff 'Office,' U.S. Open Begins
A selective critical checklist of notable Monday TV:
2019 MTV Video Music Awards (8/7c, MTV): On one of those rare occasions when MTV returns to its music roots, the annual awards fest will open on a high note when Taylor Swift (tied for the most nominations with Ariana Grande, 10 each) opens the show from Newark, N.J.'s Prudential Center with a performance from her brand-new album, Lover. It's her first VMA performance since 2015. Icon of the night: Missy Elliott, who gets the Michael Jackson Video Vanguard Award for career achievement and will perform as well. Other headliners include the Jonas Brothers, who'll perform from a location on the Jersey shore, Camila Cabello, Shawn Mendes, Bad Bunny, Lil Nas X and more. In a first, Marc Jacobs takes home the inaugural MTV Fashion Trailblazer Award, and we all how important fashion is to the attendees.
Designing Women (streaming on Hulu): All hail the late Dixie Carter as the outspoken Julia Sugarbaker, ranting for the ages in Linda Bloodworth-Thomason's classic sitcom (1986-93), which makes its streaming debut on Women's Equality Day. With co-stars Delta Burke, Annie Potts and Jean Smart — and for some male perspective, Meshach Taylor as loyal and long-suffering Anthony — this smart, sassy and impassioned comedy of female empowerment will delight new audiences with its wit and Southern wisdom.
The Office in Smell-a-Vision (10/9c, COZI TV): You may not come away from this replay of a classic 2008 episode of the Emmy-winning comedy smelling like a rose, but the retro network hopes to enhance the cringe factor with a scratch-and-sniff scents-ability. (If you missed out, you still have time to order a card from the COZI TV page on Facebook or at COZITV.com before a second airing a week from now on Labor Day.) The memorable episode involves a disastrous dinner party thrown by Michael Scott (Steve Carell) and Jan Levinson, played by Melora Hardin, who will appear on screen to alert viewers when to activate the appropriate fragrance — a campfire-scented candle from Serenity by Jan, the wine Pam (Jenna Fischer) brought, and most pungent, the main course of osso buco.
Inside Monday TV: An always exciting Grand Slam grand finale to the tennis season, coverage of the U.S. Open tournament from the Billie Jean King National Tennis Center in Queens begins on ESPN and ESPN2 (11 am/10c). Novak Djokovic and Naomi Osaka will defend their titles in matches over the next two weeks… Disney Channel teases its new live-action series Pup Academy, featuring talking canines, with a special episode (2 pm/1c) before beginning a weekday run on Sept. 4… Dave Chappelle brings a new stand-up special, Sticks & Stones, to Netflix… NBC's American Ninja Warrior (8/7c) heads to Las Vegas for the first night of National Finals… A special Dateline NBC (10/9c), titled "Hinckley: Diary of a Dangerous Mind," reads recently discovered excerpts from the diary of John Hinckley, Jr., written after his attempted assassination of President Reagan, and includes an interview with the late president's son, Ron Reagan.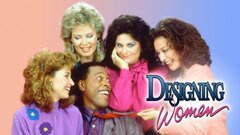 Powered by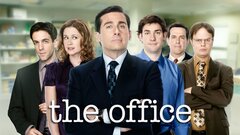 Powered by