Jason Jones Takes 'The Detour' to Give the Kids a Fun Road Trip (Kind Of)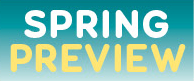 A dilapidated minivan carrying a family of four on a 1,400-mile trek across eight states for 21 hours—is this a summer vacation or cruel and unusual punishment?
Either way, that's the "fun" trip Nate Parker (Jason Jones) decides to embark on in TBS's new comedy series The Detour. As Nate, wife Robin (Natalie Zea) and their 11-year-old twins, Delilah (Ashley Gerasimovich) and Jared (Liam Carroll), make their way from Syracuse to Fort Lauderdale, they'll deal with the all-too-real struggle of forced family time and a constant barrage of very-adult impediments, like a car accident, a kidnapping scheme and an unfortunate pit stop at a strip club. And that's just in the first episode. Throughout Season 1, the family members find themselves swept into the middle of everything from a terribly racist tourist trap to a possibly pedophilic marriage ceremony.
Jones and his real-life wife, fellow Daily Show alum Samantha Bee, came up with the idea for the comedy after looking at the way they parent their three kids. "We have a modern relationship where we're just completely honest with our children. We don't shield or infantilize them," Jones explains. "Even calling it 'the birds and the bees' is stupid. No, people have sex!" Naturally, given the road-trip concept, they also took inspiration from National Lampoon's Vacation as they imagined what it would be like if the Griswold clan had time (10 whole episodes of time) for more stops. "In the film, they mentioned the world's second-largest ball of twine," Jones says. "What if they'd visited it and the ball of twine unraveled because of them?"
RELATED: See All the Shows Premiering in Spring
There's no avalanche of twine in The Detour, but plenty of antics will constantly force the Parkers off the road. Still, the show is more than a series of wacky mishaps. A possible drug plot plays out week to week as it becomes increasingly apparent that Nate has an ulterior motive for the expedition. "On the surface, this show could easily look like the sort of family-friendly road-trip show with a couple of saucy bits thrown in just for good measure," Zea says. "That's not really what this show is. It's incredibly edgy."
Zea's Robin is a more aggressive version of Bee, who opted to stick with The Daily Show rather than take the role herself. "If it failed miserably, at least one of us had a job," Jones says with a laugh. (Bee now hosts a late-night show on TBS, Full Frontal, so they're doing OK.) Jones then offered the part to Zea—best known for dramas like Justified and The Following—after watching her scene-stealing turn in the Will Ferrell comedy The Other Guys.
"I didn't feel as though the female character was being compromised just to support the jokes for Jason's character. It's a true comedy two-hander, which is really, really rare," Zea says of what drew her to the script, before adding, "Let's see if I can say this very diplomatically: It's really exciting to be able to speak so passionately about a project and know that I'm not BS-ing."
Jones will surely appreciate that praise, since he ended up writing half the series. "Almost everything on the show is based in some form on my real life," he says. When he was a boy, his dad would drag him out of bed in the middle of the night to slog from their home in Canada to Florida. Now every summer, he and Bee voyage with the kids from New York City to Maine. Many of the Parkers' pit stops are based somewhat on real occurrences. Says Jones, "I'm not going to out the pedophile, but that happened!"
Ironically, though, the raunchiness of the series that was inspired by openness with his children is now putting that very stance to the test. Jones has no plans to let them see some of the ballsier sequences on the show. "As progressive as I like to call myself," he says, "there's stuff that I go, 'Yeah, you don't need to see that!'"
---
Couple Retreats
Jason Jones is no stranger to crazy vacations of his own, including a whirlwind 48-hour birthday trip to Paris surprise-gifted by his wife, Samantha Bee (pictured), and a family stay at a Miami resort smack in the middle of the raucous Ultra Music Festival. But his worst trip ever was a 2005 trek to Hawaii on which Bee was pregnant with their first child and very, very sick. "She'd go to the beach, lie there for five minutes and go, 'I can't. It's too hot. I need to go back to the hotel room,'" Jones recalls.
PHOTOS: 9 TV Vacations to Inspire Your Spring Break
Ultimately, the couple had no choice but to head home—"I think we're the only people who have left Hawaii early," Jones says—but not before he temporarily abandoned his ill wife to have some fun alone. "She would sleep!" he says with a laugh. "I was like, 'I gotta at least go swim with a giant sea turtle!'"
The Detour, Series Premiere, Monday, April 11, 9/8c, TBS
Powered by