Shows You Should Be Watching Now #5: 'Dead to Me'
Starring: Christina Applegate, Linda Cardellini, James Marsden
What it's about: In the deliciously dark comedy Dead to Me, embittered widow Jen Harding (Applegate) and free spirit Judy Hale (Cardellini), who's processing her own tragedy, click in a grief support group in Orange County, California.
See Also
Relive your favorite scenes and get behind-the-scenes insight from actors, directors, critics, and historians.
"When a person has experienced great trauma," says Cardellini, "somebody who's been through something similar can become an unlikely ally." Yeah, but what if one of them is embroiled in a scheme that involves murder, malfeasance and moments of screwball hijinks?
Why you should watch: Applegate and Cardellini navigate the emotional minefield separately and together, raising each other's game in fairly shattering — and wryly funny — performances. Applegate covers her character's pain with puffy-eyed grumpiness, Cardellini with a scatterbrained, poignant goofiness.
See Also
You don't want to miss the stellar cast, the drama of the Monterey Five's secret, or the spectacular real estate.
Special mention: chief foil Marsden as Judy's shallow ex-fiancé, Steve Wood (plus, quips Applegate, "He's so unattractive"). And, lucky for viewers, Season 2 has already been ordered, as Dead's well-played climax sets up a deeper layer of uh-oh for its anti–Lucy and Ethel.
Dead to Me, Season 1, Streaming now, Netflix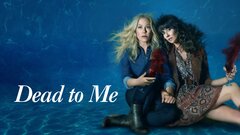 Powered by