Why You'll Want to Binge 'Outlander' Seasons 1 and 2 on Netflix
TV viewers can be easily divided into two camps: those already addicted to the epic drama Outlander and those who will be once they see it.
For that second group, watching the series — which airs on premium cable channel Starz — is much easier now that Netflix has nabbed the first two seasons. (Season 5 is expected to air on Starz later in 2019.)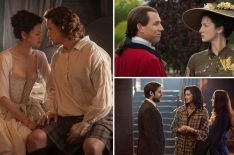 See Also
Take a trip through the standing stones with the first two seasons.
Based on Diana Gabaldon's bestselling novels, Outlander is the action-packed love story of two strong-willed soulmates born centuries apart. British World War II battlefield nurse Claire Randall (Caitriona Balfe) is thrust into the (well-defined) arms of 18th-century Scottish Highland warrior Jamie Fraser (Sam Heughan) when she accidentally travels through time — just go with it — while on her second honeymoon with history-professor husband Frank (Tobias Menzies).
What could be a clichéd damsel-in-distress tale is upended. Claire, outspoken for even the 1940s, is trying desperately to make sense of her situation and survive: She's landed in the middle of a clash between the Scottish clans and the British army. Right away, she's nearly killed. Jamie, who lives by an ancient honor code, is determined to help her. He's surprised and impressed by the smarts and assertiveness of this "outlander." Claire appreciates his willingness to embrace new ideas about women's roles, life and love.
The actors have whiskey cask-loads of chemistry, and there's plenty of action… whether their corsets and kilts are on or off. In Season 1, they clash with sadistic Redcoat "Black Jack" Randall (Frank's forefather, also played by Menzies); in Season 2, they become embroiled in the politics of the French court. In one near-death scrape after another, Claire rescues Jamie as much as he rescues her.
The story races along with cliffhangers, twists, betrayals and even an accusation of witchcraft. Fitting, since the show will most likely put a spell on you.
Outlander, Seasons 1–2, Streaming Monday, May 27, Netflix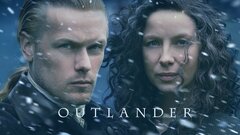 Powered by