Our Favorite 'Game of Thrones' Opening Title Do-Overs (VIDEO)
After winning the Main Title Design Emmy in 2011, the artists behind Game of Thrones' opening title sequence had nothing left to prove … and then they went ahead and overhauled the credits for Season 8 anyway.
There's just no topping their work, but the do-overs of the HBO show's intro that you see below — some hilarious, others just awe-inspiring — come awfully close.
Game of Thrones Meets True Detective
YouTuber Robin Lindqvist mimicked True Detective's first-season opening titles to a T, with the same soundtrack ("Far From Any Road" by The Handsome Family), the same double-exposure photography, and even the same typography.
Westeros World
While we're talking HBO hybrids, we gotta commend GillesKontrol's expertly designed riff on the Westworld title sequence, which shows the 3D printing of dragons, the Iron Throne, and even the Night King. Extra points for the mashup of the two shows' theme songs.
Game of Thrones Meets The Brady Bunch
Wil Wheaton's self-titled Syfy talk show didn't last long, but it did give us this naughty Brady Bunch-style primer on the Thrones families. The lyrics include: "Here's the story of a lovely lady / Who was bringing up three kids, one a pest / He had hair of gold, like his uncle / Because of incest."
Westeros Circa 1990
YouTuber Sam Green blessed us with this high-'90s Game of Thrones title sequence, boasting a super synthy version of the theme song, low resolution, static, and tracking issues. It's enough to make anyone who grew up watching VHS tapes wax nostalgic.
Game of Thrones Meets Oreos
In terms of marketing ploys, we gotta hand it to this commercial, which recreates Thrones' title sequence with chocolatey castles on a landscape of vanilla frosting. The only thing more delicious than this ad is the limited-edition line of Game of Thrones Oreos it's promoting.
Arya Sings
YouTuber Herbert Costa not only named his cat Arya but AutoTuned her meows into a faithful recreation of Ramin Djawadi's Game of Thrones theme.
Game of Thrones Meets The Simpsons
Springfield gets the Game of Thrones treatment in this couch gag from The Simpsons' Season 23 season. And of course three-eyed ravens would be flying out of the nuclear power plant!
Game of Thrones Meets Legos
"Bend the knee to this video," reads one comment on this BrickGalaxy YouTube upload, a stop-motion animation with your favorite Game of Thrones creations constructed in Legos.
A Tribute to Peter Dinklage
We dare you to watch this video and then not sing "Peter Dinklage" whenever you watch the actual intro.
Game of Thrones, Sundays, 9/8c, HBO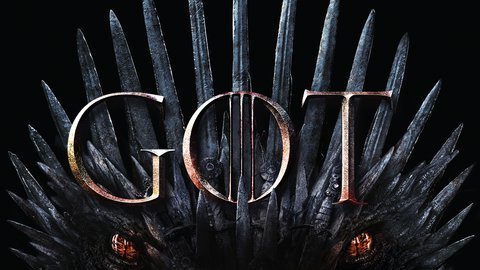 Powered by