Ask Matt: Life After 'Big Bang,' 'Mom,' 'Whiskey Cavalier,' 'Chicago P.D.' and More
Welcome to the Q&A with TV critic (also known to some TV fans as their "TV therapist") Matt Roush, who'll try to address whatever you love, loathe, are confused or frustrated or thrilled by in today's vast TV landscape. One caution: This is a spoiler-free zone, so we won't be addressing upcoming storylines here unless it's already common knowledge. Please send your questions and comments to [email protected] (or use the form at the end of the column) and follow me on Twitter. Look for Ask Matt columns on most Tuesdays and Fridays.
Anyone Up for Big Bang: The Next Generation?
Question: Some of the "roots" of The Big Bang Theory includes the Star Trek television series and the movies that followed, comic book icons as well as the Star Wars movies. Those roots are reflected in each male character's love of specific icons, such as Leonard's love of Capt. Kirk and Sheldon's love of Spock. Wonder if the TBBT cast will continue along a similar vein with movies that depict the future lives of their beloved TBBT characters? — Sofie
Matt Roush: Before I answer, a plug for this week's issue of TV Guide Magazine, which features a cover story and terrific oral history of The Big Bang Theory on the cusp of its departure.
To address the question: a movie or series of movies seems unlikely, because while the Big Bang characters love the sci-fi aspects of pop culture to an obsessive degree, that's not the world they live in. I get a sense, especially with Jim Parsons, whose character of Sheldon is central to the Big Bang universe, that he at least is ready to move on after 12 seasons. And revisiting a sitcom years later isn't quite the same as relaunching a sci-fi franchise, although it can be done successfully—see Will & Grace in particular. But for now, I'd look at this spring's series finale of The Big Bang Theory as just that, a chance to take a well-deserved final bow after creating what has become an iconic hit TV comedy.
(Will there be spinoffs, you might well ask next. Hard to tell, because this is a lucrative franchise in a business starved for hits. But beyond the Young Sheldon prequel, nothing official on the boards yet, and I'd prefer to let this show rest on its own laurels and not try to milk it further.)
And What About Mom?
Question: A lot of people recommend watching Mom, but when I heard it was created and written by Chuck Lorre, the same guy who made Two and a Half Men and The Big Bang Theory, it was an instant "nope!" But since I trust your TV judgment, is it worth watching? — Thelma
Matt Roush: These questions are tough to answer, because while I have been on record from the start as a fan and follower of Mom, that style of comedy isn't to everyone's taste. If you flinch at the very thought of The Big Bang Theory, then maybe a sitcom in the same style—big broad jokes in front of a studio audience—won't be to your liking. But I've always found Mom to be a cut above the Chuck Lorre norm, more in the mode of a show like original Roseanne or Grace Under Fire, as it tracks the lives of mostly working-class people trying to put their lives together while in recovery from addiction. These characters often suffer serious setbacks, but never lose their blunt sense of humor. Mom began as more of a domestic comedy but has evolved over time into a female buddy comedy about hard-working Christy (Anna Faris), her more outrageous also-in-recovery mom Bonnie (Allison Janney) and their core group of friends in a support group. (Kristen Johnston joined the gang this season as Tammy, a boisterous ex-con.) I always recommend Mom, while acknowledging that it might not be your beverage of choice.
The Hype, and Scheduling, of Whiskey
Question: Is it just me? I have never seen so many promos for a new show as I have for ABC's Whiskey Cavalier, so many I am thoroughly tired of it already and now have absolutely NO desire to watch it. Please make it stop!! –June
Matt Roush: Maybe the relentless promos will die down a bit now that the show has settled into its Wednesday run. (So far, doing pretty well.) While I get that the hype can be deafening, and I cringe whenever promos for any show take over half the screen while an episode of some other show is in progress, I also get that it is harder than ever for networks to break through the clutter these days. The fact that Whiskey Cavalier got on your radar at all can be looked at, from a marketing point of view, as a success. But the obvious downside is that it becomes a turn-off if overdone. From ABC's perspective, Whiskey got the initial sampling they'd hoped for. Now we'll see if it has legs.
Question: When I saw the trailers for Whiskey Cavalier, I thought to myself that this might be worth watching. Then I saw when it was on, and the question arose: What moron put a new show on opposite Chicago P.D.? To me, that seems like a really lame move. — Orlando
Matt Roush: It seems weird to explain this, but no show is an island, and every network has to put something on opposite something else. It would be more of a head-scratcher if ABC had scheduled something like, say, The Rookie opposite P.D., pitting one ordinary procedural against another. It's not like P.D. is a monster hit, so ABC sees an opportunity in scheduling a light-hearted escapist action series opposite a more serious crime drama. There's room for both. (Through much of the season, ABC had scheduled the emotional serial drama A Million Little Things opposite P.D., which while P.D. has its soapy elements really does seem to appeal to a different audience.)
Peeved at P.D.
Question: I'm a long-time viewer of Chicago P.D. and can't help but wonder what is going on with the show. It's so much less appealing than the first few years. Losing Olinsky, relegating Trudy to little more than a delivery person, not having patrol officers in the mix (especially to interact with Trudy), and focusing too much on Tracy Spiridakos's character (Hailey) has changed the show from a must-watch to just another cop show. Why do producers try to "fix" what isn't broken? — Bonnie
Matt Roush: Any long-running show goes through these periods of transition, and fans tend to be particularly resistant to change. (My catalogue of hate mail regarding any new character coming aboard NCIS in its latter years is pretty much endless.) Whether P.D. is suffering this more than others remains to be seen, but when the producers take a big swing like killing off a major character like Olinski, they know they'll get blowback.
We'll Be Right Back-Or Will We?
Question: I'm not asking about a particular show but more about a particular network's newest (?) "thing". What is the reasoning behind the "<name of show> will be back in exactly 60 seconds" device, and why doesn't NBC skew closer to the truth by telling us about the 60-second bit but adding that they then will inundate us with all the ads they couldn't squeeze into the 60 seconds at seemingly 7 minute intervals? Just Wondering. — Rob
Matt Roush: As someone who watches precious little TV in real time, I look at these cues as a helpful reminder not to lean too heavily on the fast-forward. Otherwise, this is more a reflection of NBC's decision to present the first part of most episodes with as few interruptions as possible, with the tacit acknowledgement—since we've all been watching network TV for a long time, we know more ads are coming—that the ad breaks will be longer and more frequent in the back half of the episode. That's just how the business works.
Lightning Round
Question: Will The Resident and The Passage be back on Fox next year? — Unsigned
Matt Roush: I get a lot of these questions this time of year, as series wind up their seasons early, triggering anxieties among fans. At present, Fox hasn't given either of these Monday series an early renewal for next season. And it's hard to know where things are headed with the Fox network, now that the Fox studio (which produces both series) is being absorbed by Disney. I'm thinking both shows have a decent shot at renewal—The Passage in particular will be an entirely new show in its second season, which would be a good thing—but we may not know until the network announces a new fall lineup in May. (To see which shows have been officially canceled, check out our always-updating list of cancellations.)
Question: Is How to Get Away With Murder returning? — MJ
Matt Roush: Unclear, though it's hard to imagine a fall "TGIT" lineup without it, and a show like twisty deserves advance notice of a final season. But as ABC considers a future without any new Shonda Rhimes shows, since she moved her shop to Netflix, anything's possible.
That's all for now. Thanks as always for reading, and remember that I can't do this without your participation, so please keep sending questions and comments about TV to [email protected] or shoot me a line on Twitter (@TVGMMattRoush), and you can also submit questions via the handy form below. Please include a first name with your question.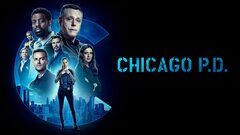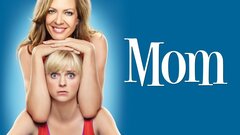 Mom
where to stream