'The Bachelor' Episode 7: Who's Here for the Wrong Reasons? (RECAP)
[SPOILER ALERT: This recap features spoilers from the Season 23, Episode 7 of The Bachelor.]
So, did Colton Underwood jump this fence this week?
Sadly, no but The Bachelor star did send three women home before going into hometown visits next week. On Monday night's all-new episode, it was an all out she said/she said war between some of the final ladies about who isn't on the show for the right reasons.
Here's what you might have missed on The Bachelor:
Tayshia's Date

Everyone headed to Denver, Colorado where Tayshia scored the first one-on-one date.
The day-into-night touring/dinner wasn't just an opportunity for Colton to get to know her better, it was also an opportunity for Tayshia to fill Colton in on some unsettling things she overheard.
According to Tayshia, Cassie and Caelynn talking about wanting to be the next Bachelorette and were making plans for after the show. Which means — dun, dun — they don't want to get engaged or care about Colton's heart.
"SHes nOT HerE FoR tHe RIghT REaSoNs" #TheBachelor pic.twitter.com/KpgGNae4Fz

— Colton Underwood (@colton) February 19, 2019
"Unfortunately, some girls aren't necessarily in this for possibly the right reasons, and I'm not telling you because I don't want to tattle-tale, but I just think that you should know. I feel like Cassie and Caelynn aren't genuine, and I believe that's who Katie was referring to, and Sydney, and Demi," she explained. "They're already talking about, you know, being the next Bachelorette and they also have said that they don't think they're going to be ready to get engaged at the end of this… They're interested in what parties they're going to hit after this and the people that they're gonna get to know and where they're gonna go."
Hearing this obviously threw Colton for a major loop, but he still managed to enjoy the rest of his time with Tayshia anyway. She got a rose and can look forward to a hometown date.
Caelynn's Date
Colton invited Caelynn snowboarding on the next one-on-one date.
How Caelynn falls in love 🏂 with @colton #TheBachelor pic.twitter.com/JTAJ4CgCpa

— The Bachelor (@BachelorABC) February 19, 2019
The beauty queen denied everything and things got emotional when they sat down to talk it out. She ensured Colton that what Tayshia said was "completely fabricated" and she wants to be engaged at the end of this show.
"None of that has ever left my mouth," she insisted about the Bachelorette comments.
At dinner, she told Colton, "I pray to God that it's us at the end of this and that we can be engaged and then get married and have kids and raise kids. That's what I want." And then drops the "love" bomb.
She gets a rose, so we'll be seeing her hometown next week.
Hannah B.'s Date

The former pro-football player had a big day planned for his one-on-one date with Hannah B.
She was completely shocked when Colton introduced her to his family. Hannah chatted with Colton's mom, while Colton talked to his dad about his feelings for Hannah.
He admitted that he wasn't sure about his feelings for her and got some good advice from Pops — "I'd trust your gut more than I would ever trust the comments of anyone else."
Hannah noticed on their way back from the meet-and-greet that Colton was acting a little different, and things only went downhill from there. At dinner, he told her he wasn't falling in love with her.
"I don't know if I'm there," Colton admitted. "And going into hometowns, I can't shake your father's hand and look him in the eye if I have any doubts in our relationship."
She was heartbroken but handled the breakup with dignity.
The Group Date

Hannah G., Cassie, Kirpa, and Heather nervously headed into the group date.
But Colton's job got a little bit easier — Heather realized she wasn't ready for Colton to meet her family, so she decided to take herself out of the running and head home.
Who will be the light at the end of Colton's tunnel? 🚂#TheBachelor @colton pic.twitter.com/X4O77b3A6v

— The Bachelor (@BachelorABC) February 19, 2019
Up next, Colton confronted Cassie about everything Tayshia said about her. Like Caelynn, she denied everything and got emotional.
"I don't know why girls are making stuff up like that," she told him. "I wouldn't be here if I didn't really, really see something with you."
Colton believed her but that did absolutely nothing to quell the argument that went down between Cassie and Kirpa (who swore up and down that Tayshia's intel was legit).
When the claws come out 😳 #TheBachelor pic.twitter.com/APb0S3IiH7

— The Bachelor (@BachelorABC) February 19, 2019
"Why would you go spend your time talking to Colton about me?" Cassie asked her.
"I have [Colton's] best interests at heart," argued Kirpa. "I don't have anything to feel bad about because I didn't make anything up. I expressed my opinion, and that's that."
A Rose Ceremony Dinner

Tonight's rose ceremony broke tradition. Over "dinner," Colton gave out the remaining roses privately, one by one.
First, Hannah G. got one, which left Cassie and Kirpa at the dinner table staring awkwardly at each other.
Then, in a twist of events Caelynn arrived on the scene as pulled Colton aside. "This is all lies and it's all bulls***, and I'm sick of girls tearing other girls down," she said, referring to Tayshia/Kirpa gossiping. "I would hate for you to send someone home that you have a connection with and then look back and have regrets."
After Caelynn left, Colton returned to the table and gave Cassie the rose.
Looking into next week, see you at Hometowns! 🌹 #TheBachelor @colton pic.twitter.com/tn7S00oHWn

— The Bachelor (@BachelorABC) February 19, 2019
The Bachelor, Mondays, 8/7c, ABC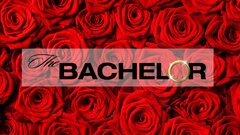 Powered by