Why Does Colton Jump the Fence on 'The Bachelor'? Inside the Moment That Changes Everything
Virginity puns and beauty pageant drama may be the focal point of this season of The Bachelor, but fans still can't help but fixate on one compelling scene that has yet to air.
In the preview clip that's been replayed countless times since the show's premiere, Bachelor Colton Underwood uses Hercules-level strength to jump a fence and escape the ABC film crew. "I'm f***ing done," he says, with host Chris Harrison shown chasing after him.
See Also
The mystery has been solved.
And he was done. "I was gone for a while. In that moment, and the feelings that I was feeling, I left the show," Colton told Entertainment Tonight. But why?
Who's ready for tonight? #TheBachelor pic.twitter.com/AXVnCYUEND

— Colton Underwood (@colton) February 4, 2019
With each passing episode that doesn't include the scene that Colton refers to as "the most pivotal moment" of the season, fans grow more and more anxious to find out what happened.
When you realize you're halfway through the season and you still don't know why Colton jumps the fence. #TheBachelor pic.twitter.com/ISB3FwFE0G

— ShesAllBach (@ShesAllBach) February 9, 2019
So when does Colton jump the fence? Bachelor nation is getting impatient. #TheBachelor pic.twitter.com/dMYfdd10nG

— April Posted What (@aprilpostedwhat) February 5, 2019
me trying to figure out when colton jumps the fence #thebachelor pic.twitter.com/s9zz7YHdJW

— chloe (@chanceofchloe) February 5, 2019
See Also
Will it be someone from Colton's 'Bachelor' season? Or maybe they'll choose someone from the past!
Colton himself even poked fun at all of the fence-jumping speculation by tweeting out a photo alongside Bob Saget. "SPOILER ALERT: Bob Saget is the reason I jump the fence." (Pro tip: Bob Saget most definitely has nothing to do with this season of The Bachelor.)
SPOILER ALERT: @bobsaget is the reason I jump the fence pic.twitter.com/98rS7pOKqy

— Colton Underwood (@colton) February 6, 2019
In another tweet, he tried to shed some light on when he'll jump the fence. "I jump the fence on a Monday." (Pro tip: The entire season airs on Mondays so this also doesn't help us whatsoever.)
I jump the fence on a Monday. https://t.co/Vhs11ddcoU

— Colton Underwood (@colton) February 3, 2019
See Also
'You can't look for 100 percent approval, you've gotta make your best decision in terms of story potential,' he revealed.
It's clear we need answers. So while we wait for what feels like decades to find out why Colton jumps the fence, let's hash out a few potential theories…
View this post on Instagram
Colton jumped the fence because he was anxious to confirm whether or not he lost his virginity.
The 26-year-old hasn't been shy when it comes to discussing his lack of experience in the bedroom, but the thought of losing his virginity — and then facing the world with that announcement — may have been too overwhelming.
"I had an idea going into [Fantasy Suite week] that people are going to be invested," he told Extra. "People want to know, 'Will he? Won't he? What's he going to do?' It's more complex than that. As open and as candid and as honest as I've been about my virginity, once you're in a relationship, that changes. And I think I had that realization."
Colton jumped the fence because one of the finalists breaks his heart.
It's definitely not out of the realm of possibilities that someone will end up voluntarily leaving the show. It's happened before (hello, Elyse!) and it would definitely explain the "rejection" that Colton is referring to in the trailer.
"Every time I put myself out there, I get f**king rejected," Colton says. "I have sacrificed and given up everything to have my heart broken. I don't know what the future holds for me."
Colton also confirmed that he broke down in tears after he fled The Bachelor set — perhaps because he was blindsided by unexpected news? "Of course [I cried]" he told Entertainment Tonight. "I just needed time to myself."
Colton jumped the fence because he felt guilty for breaking someone else's heart.
Hurting other people is difficult, and let's be honest… Colton isn't great at it. We all remember when he left Bachelor In Paradise in tears after breaking things off with on-again, off-again fling Tia Booth, so this option is definitely not out of character for him. It wouldn't be surprising if Colton ran away after breaking up with a finalist that he'd hoped would've gone the distance.
With only a few weeks left in the season, it's only a matter of time before we learn the truth. But we can say with confidence, there better be a good reason why Colton jumps that fence … or else ABC will be hearing from Bachelor Nation.
The Bachelor, Mondays, 8/7c, ABC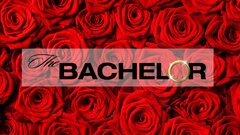 Powered by