'The Bachelor': Colton Underwood Teases a Very 'Different' Season 23 Finale (VIDEO)
It's still a mystery as to whether or not The Bachelor star Colton Underwood is engaged — he's playing this one close to the chest, even though his romantic life is on national television for all to watch.
The reality star stopped by the TV Insider video studio at the 2019 TCA winter press tour to divulge (slightly) what fans can expect from the Season 23 finale episode. Plus, he weighed in on introducing the selfie cam this season, and if after a year of filming he's tired of roses.
"The finale is unlike probably anything you've ever seen on the show," he hinted. Colton says they've gone about it "in a different way" and he has put his own spin on the final episode.
As for the controversial selfie cam moments, Colton admitted it was sort of his idea to break the fourth wall and he wanted to give "the audience an insight into what I'm thinking" and show "the emotions I'm going through in the moment."
Watch the full interview below:
The Bachelor, Mondays, 8/7c, ABC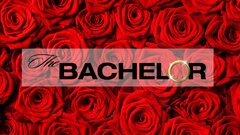 Powered by