Breaking Down 'The X-Files' Biggest Finale Twists
Spoiler alert! Do not read this post unless you've seen The X-Files' finale, "My Struggle II."
The X-Files ended its revival arc with a long-awaited reunion, a catastrophic viral outbreak, a heartbreaking betrayal, and–of course–a few twists.
We broke down the most shocking moments of "My Struggle II":
Agent Monica Reyes (Annabeth Gish) isn't who we thought she was.
When Reyes was first introduced in Season 8's "This is Not Happening," she was positioned as an old friend/colleague of Agent Doggett (Robert Patrick), whom she assisted when his son went MIA. Though there was the tease of her smoking Morleys—the brand of cigarettes The Cigarette Smoking Man (William B. Davis) preferred—the thread was dropped, and she proved to be a vital X-Files ally in the show's final two seasons.
But in this case, the series' "Trust No One" theme eventually came true. "My Struggle II" revealed that Reyes had made a deal with CSM a few years after Mulder (David Duchovny) and Scully (Gillian Anderson) went on the run, to try and prevent a massive extinction.
Reyes was the mysterious character who gave CSM his cigarette in the revival's premiere last month. Viewers also learned what Reyes had been doing in the past decade. But what brought her back into the revival's world was her decision to contact her old friend Scully. Reyes confirmed that Scully was safe—but that the rest of the world was in danger.
"Everyone else is happening," Reyes said. "It's been in motion since 2012."
RELATED: Has The X-Files Influenced Other Shows? Chris Carter Says…
Mulder and Scully remained romantically split.
Though Mulder and Scully were a couple in both the original series finale ("The Truth") and the 2008 feature film, The X-Files: I Want to Believe, their romantic path was a bit rockier this revival.
In the premiere, it was revealed that they had split up at some point in the years since the events of IWTB, but aside from "My Struggle I," their estrangement seemed to be more on paper than practice. The duo, in many ways, appeared as close as ever. (Mulder and Scully even held hands in last week's penultimate episode.)
And while the finale once again showcased the deep connection between the duo, it left their romantic future very much up in the air. "He saved your life," Mulder said of CSM, once they were reunited and he saw that Scully was unharmed.
Their romantic relationship could also be the key to Mulder's future: Scully speculated their MIA son, William, could help save Mulder's life.
Cigarette Smoking Man and Mulder reunited.
Nearly 14 years after Mulder thought he witnessed his longtime foe/biological father, CSM, die in a missile attack, the duo were reunited.
"I really want to save your life," CSM told his son. He offered Mulder a "seat at the big table," as long he agreed to take the cure. Mulder declined, acknowledging it was what CSM wanted, while Miller (Robbie Amell) found Mulder in time to take him away to safety.
With Miller's health declining as well, Mulder urged the younger agent to take CSM up on his offer. But Miller opted not to, and CSM asked him to tell Mulder "goodbye for me before he dies."
The aliens are here.

The X-Files' revival sought to showcase the human side of the conspiracy angle, which meant the appearance of aliens in 2016 came a bit out of left field. But the final scene of the revival series was an alien spaceship (or was it??), hovering over Mulder, Scully and Miller…perhaps to take one of them away.
What happens next? Fox hasn't yet renewed The X-Files for another season. But with stellar ratings and a cliffhanger dangling, a pickup is considered inevitable.
RELATED: Have X-Files Withdrawal? Here are the Must-See Episodes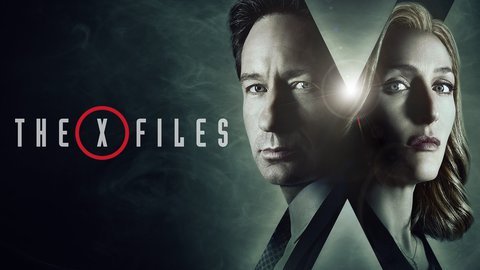 Powered by