How to Catch Up on 9 Seasons of 'The X-Files' (Plus the Movies) in Just 4 Days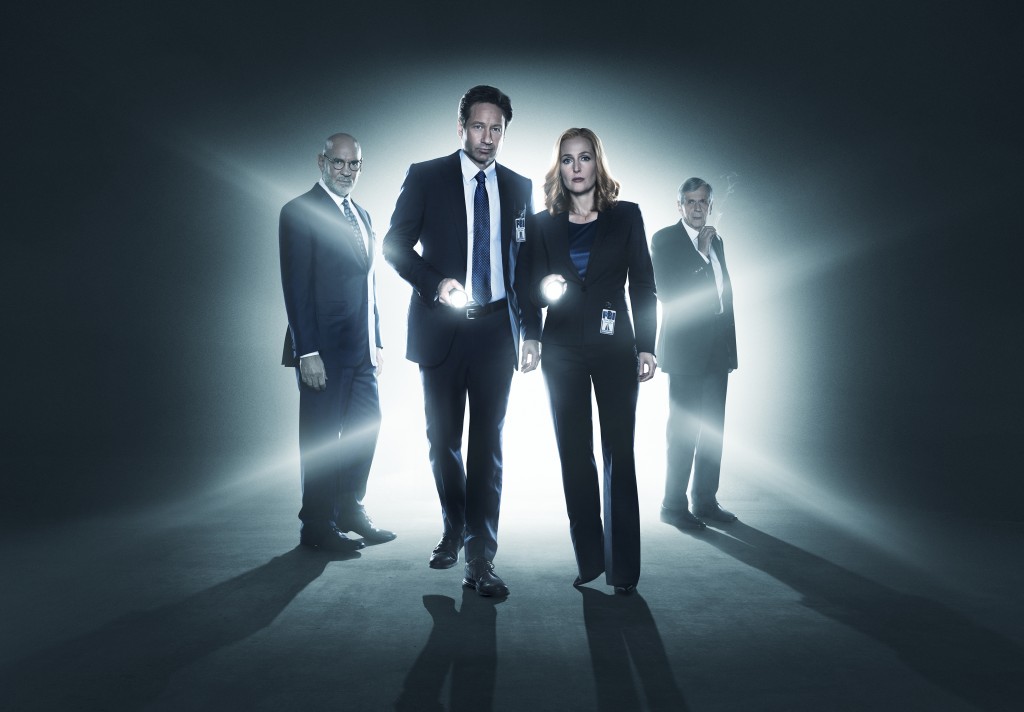 So you want to watch the new The X-Files revival, but you're wary of tackling 202 episodes of the Fox drama (plus the two movies) that came before it. What's a TV fan to do?
Even though the first episode of the revival does give some recap about what went down over the show's nine seasons. But, there's a big difference between experiencing the full X-Files glory for yourself and just hearing about it. And with most shows still on hiatus—and two full weekends left before the show debuts—now is the best time to take on at least some of the show.
To make that easier, we've trimmed down a "greatest hits" episodes list of what you should watch to get most of the mythology and experience the more memorable monsters. But first, some caveats: This is not a list of just the best X-Files episodes (there are certainly standalone hours not included here that are arguably better than some mythology episodes), and the eps aren't all necessary to the show's core and to what's happening in the revival. This is especially true with the suggestions for the final two seasons, which includes only mythology-related episodes, despite some genuinely good monsters of the week. Still, these episodes will make you understand the essence of the series.
RELATED: 4 Things to Expect When The X-Files Returns
You can find all the episodes on streaming platforms like Netflix, Hulu (if you don't have the ad-free option, use another streaming site to save an hour a day for this) and Amazon, and the movies are available to rent (or purchase on DVD). As for show-appropriate snacks, we suggest eating: sunflower seeds, candy cigarettes, pizza, root beer, iced tea, yogurt with a bit of bee pollen.
Here are all the X-Files episodes you should prioritize in order to avoid spoilers about the ongoing mythology, and we've included short explainers of why you should watch each one. But seriously, if you can find the time to marathon the entire series, you could probably knock it out in around eight days…your boss won't mind if you call in sick a few days to spend some quality time with Mulder and Scully, right?
Day One (18 Episodes)
1. "Pilot" (1×1): Scully (Gillian Anderson) get assigned to The X-Files and works her first case with Mulder (David Duchovny).
2. "Squeeze" (1×3): Mulder and Scully investigate deaths where the killer is able to access his victims in areas with seemingly no points of entry. First—of many on this list—written by Glen Morgan and Jim Wong, two of the returning writers of the upcoming revival.
3. "Ice" (1×8): Mulder, Scully and a team of scientists try to figure out why an Arctic team wiped each other out–until the new team turns on each other, too.
4. "Fire" (1×12): Cecil (Mark Sheppard), a pyrokinetic, causes mayhem.
5. "Beyond the Sea" (1×13): After a personal loss, Scully's skepticism is put to the test by a man on death row claiming to be a psychic.
6. "The Erlenmeyer Flask" (1×24): Season 1 finale; mythology.
7. "Little Green Men" (2×1): Season 2 premiere; mythology.
8. "The Host" (2×2): One of the show's most iconic monsters of the week—the Flukeman. Darin Morgan—a writer on the show (and the upcoming revival)—also portrayed the Flukeman.
9. "Duane Barry" (2×5): When an ex-FBI agent—who claims he was abducted by aliens—holds people hostage, Mulder is called in to negotiate. The episode kicks off one of the most important mythology arcs of the series.
10. "Ascension" (2×6): Mythology.
11. "One Breathe" (2×8): Mythology.
12. "Irresistible" (2×13): Scully is targeted by a fetishist.
13. "Colony" (2×16): Mythology.
14. "End Game" (2×17): Mythology.
15. "Humbug" (2×20): Mulder and Scully are called in to investigate the death of a sideshow performer.
16. "Anasazi" (2×25): Season 2 finale; mythology.
17. "The Blessing Way" (3×1): Season 3 premiere part one; mythology.
18. "Paper Clip" (3×2): Part two of the premiere; mythology.
Day Two (18 Episodes)
1. "Clyde Bruckman's Final Repose" (3×4): Mulder and Scully enlist a reluctant psychic, Clyde Bruckman (Peter Boyle), to help them catch a killer who may be able to see the future. The hour won an Emmy for Boyle's guest role and for Darin Morgan's script.
2. "Nisei" (3×9): Mythology.
3. "731" (3×10): Mythology.
4. "Syzygy" (3×13): A rare planetary alignment causes people to act out of sorts…including Mulder and Scully.
5. "Pusher" (3×17): A man is seemingly able to take away people's free will. The hour includes one of the best scenes of the series.
6. "Jose Chung's From Outer Space" (3×20): A duo claim they were abducted by aliens, but no one can really agree on what went down. Mulder and Scully investigate while novelist Jose Chung (Charles Nelson Reilly) writes a book based on what he thinks went down.
7. "Talitha Cumi" (3×24): Season 3 finale; mythology.
8. "Herrenvolk" (4×1): Season 4 premiere; mythology.
9. "Home" (4×2): The hour was so disturbing that Fox opted to not re-air it after its initial broadcast.
10. "Tunguska" (4×8): Mythology.
11. "Terma" (4×9): Mythology.
12. "Leonard Betts" (4×12): The presumed death of a man takes a turn when his (decapitated) body disappears from the morgue. One of the show's best combinations of "monster of the week" with mythology-based ties.
13. "Memento Mori" (4×14): Mythology.
14. "Small Potatoes" (4×20): After multiple babies are born with tails, Mulder and Scully struggle to find the cause.
15. "Gethsemane" (4×24): Season 4 finale; mythology.
16. "Redux" (5×1): Season 5 premiere part one; mythology.
17. "Redux II" (5×2): Part two of the premiere; mythology.
18. "The Post-Modern Prometheus" (5×5): The black-and-white hour has Mulder and Scully investigating a small town with a Frankenstein's monster-esque creature.
RELATED: 11 Binge-Worthy Shows We'll Always Love
Day Three (18 Episodes, 1 Movie)
1. "Christmas Carol" (5×6): Mythology.
2. "Emily" (5×7): Mythology.
3. "Bad Blood" (5×12): When Mulder stakes a "vampire," he and Scully have very different recollections about what really went down.
4. "Patient X" (5×13): Mythology.
5. "The Red and the Black" (5×14): Mythology.
6. "The End" (5×20): Season 5 finale; mythology.
7. Fight the Future: First film; mythology.
8. "The Beginning" (6×1): Season 6 premiere; mythology.
9. "Drive" (6×2): Future Breaking Bad creator Vince Gilligan wrote this hour, which includes a meaty role (as a man who kidnaps Mulder) for future Breaking Bad star Bryan Cranston.
10. "Triangle" (6×3): Mulder goes looking for a ship that disappeared into the Bermuda Triangle, and ends up in 1939.
11. "How the Ghosts Stole Christmas" (6×6): Mulder and Scully get trapped in a haunted house on Christmas Eve, and the residents have a little bit too much fun at their expense.
12. "The Rain King" (6×8): A man claims to be able to control the weather.
13. "Two Fathers" (6×11): Mythology.
14. "One Son" (6×12): Mythology.
15. "Arcadia" (6×15): Mulder and Scully go undercover as a married couple to discover what secret a neighborhood is hiding.
16. "The Unnatural" (6×19): David Duchovny wrote/directed this story of a baseball-loving alien. (Played by The Flash's Jesse L. Martin.)
17. "Biogenesis" (6×22): Season 6 finale; mythology.
18. "The Sixth Extinction" (7×1): Season 7 premiere part one; mythology.
19. "The Sixth Extinction II: Amor Fati" (7×2): Part two of the premiere; Mythology.
Day Four (16 Episodes, 1 Movie and 1 .Gif)
1. Watch this .gif, because this is how Mulder and Scully celebrated New Year's Eve 2000.
2. "Sein und Zeit" (7×10): Mythology.
3. "Closure" (7×11): Mythology.
4. "all things" (7×17): Gillian Anderson wrote/directed this hour, which included a face from Scully's past returning.
5. "Requiem" (7×22): Season 7 finale; mythology.
6. "Within" (8×1): Season 8 premiere part one; mythology and the first episode of Robert Patrick's Doggett.
7. "Without" (8×2): Part two of the premiere; mythology.
8. "Per Manum" (8×13): Mythology.
9. "This is Not Happening" (8×14): Mythology and first appearance of Annabeth Gish's Reyes. (Reyes also returns in the revival.)
10. "DeadAlive" (8×15): Mythology.
11. "Essence" (8×20): Season 8 finale part one; mythology.
12. "Existence" (8×21): Season finale part 2; mythology.
13. "Nothing Important Happened Today" (9×1): Season 9 premiere part one; mythology.
14. "Nothing Important Happened Today II" (9×2): Premiere part two; mythology.
15. "Trust No 1" (9×6): Mythology.
16. "William" (9×16): Mythology.
17. "The Truth" (9×19 and 9×20): Two-part series finale; mythology.
18. I Want to Believe: Mulder and Scully are called on to help when a FBI agent goes missing, and the only clue to her whereabouts are from a former priest/convicted child molester who claims to have visions of her.
The X-Files revival premieres Sunday, Jan. 24 at 10/9c, after the NFC Championship Game.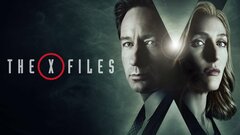 Powered by