'My Brilliant Friend' Finale, Tuneful Country Christmas on ABC & Hallmark, Freeform's 'No Sleep 'Til Christmas'
A critical checklist of notable Monday TV:
My Brilliant Friend (9/8c, HBO): The exquisite adaptation of Elena Ferrante's coming-of-age novel ends its first season with a volatile wedding day for the mercurial Lila (an electrifying Gaia Girace). There's such authenticity in this depiction of a Naples neighborhood, which gathers for the jubilant event, albeit with an ominous undercurrent as the Solara family (whom Lila despises) seeks a way into the ceremony. Lila's BFF Elena (Margherita Mazzucco) is distracted by her own feelings of envy and ambition, stirred by fellow student Nino (Francesco Serpico) who encourages her writing — with a secret editing assist from Lila, who considers Elena her "brilliant friend," although we all sense who's truly the brilliant mind on the block.
CMA Country Christmas (8/7c, ABC): Reba McEntire, a recent Kennedy Center Honors recipient, returns to host the ninth annual holiday jamboree, joined by the likes of Tony Bennett and Diana Krall (recently seen during NBC's Rockefeller Center tree lighting), Martina McBride, Brad Paisley, Brett Eldredge, Dustin Lynch, Old Dominion, Michael W. Smith, Lindsey Stirling, Dan + Shay, and Amy Grant.
It's a busy night for Grant, who also headlines Hallmark Channel's Amy Grant's Tennessee Christmas — Presented by Hallmark Channel (8/7c), which features classic Christmas tunes performed by Kellie Pickler, Vince Gill and (again) Michael W. Smith.
No Sleep 'Til Christmas (9/8c, Freeform): It's rare to find an original premise in the yearly onslaught of holiday-themed TV movies. So hats off to real-life couple Dave and Odette Anable, who star as an insomniac bartender and a similarly sleepless event planner/bride-to-be who discover they can only catch z's when sleeping next to each other. Could it be Christmas kismet? Probably.
Inside Monday TV: The CW's superhero crossover event continues on Arrow (8/7c), with Oliver (Stephen Amell) and Barry Allen/Flash (Grant Gustin) still stuck in each other's bodies — there are worse fates — and heading to Gotham City for answers, where they meet Kate Kate aka Batwoman (Ruby Rose), who leads them to Arkham Asylum… Corbin Bernsen joins CBS's Magnum P.I. (9/8c) as Icepick, reprising a role from the original series (played by Elisha Cook Jr.). He's a father figure for Rick (Zachary Knighton), who needs help when his crush (The Sopranos' Jamie-Lynn Sigler) is in trouble after masked gunmen rob the illegal poker game she was running to pay back a mob debt… In the penultimate episode of National Geographic's Mars (9/8c), a mutiny threatens the authority of Hana (Jihae), and in happier news, Amelie (Clémentine Poidatz) gives birth to the first Mars baby — albeit two months early… In their third holiday special for the network, Pentatonix: A Not So Silent Night (10/9c), the a capella group is joined in Las Vegas by Voice coach Kelly Clarkson, Maren Morris, Penn & Teller and the Backstreet Boys.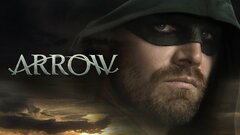 Arrow
where to stream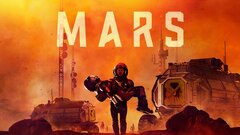 Mars
where to stream