Seeing Double in 'Counterpart,' Superhero Crossover on The CW, a Granddaughter's Tribute to President Bush
A critical checklist of notable weekend TV:
Counterpart (Sunday, 9/8c, Starz): Seeing double is part of the fun of this sci-fi/spy thriller, starring Oscar winner J.K. Simmons as two versions of the same character: milquetoast Howard "Alpha" and his doppelganger from an alternate universe, steely agent Howard "Prime." The second season picks up with the Howards being stuck in each other's worlds when the passage between universes shuts down. The plot can be befuddling, but Simmons is brilliant in letting you know which Howard is which, even when they're hiding in each others' skins.
The Flash (Sunday, 8/7c, The CW): The annual superhero crossover event returns (continuing on Arrow Monday and Supergirl Tuesday), opening with quite the dilemma: Barry Allen/Flash (Grant Gustin) wakes up in Oliver Queen/Arrow's (Stephen Amell) body — and vice versa. To clear things up, they head to Earth-38 to consult with Supergirl (Melissa Benoist), where they meet her cousin, Clark Kent/Superman (Tyler Hoechlin) and his reporter sidekick, Lois Lane (Elizabeth Tulloch).
Remembering George H.W. Bush: A Love Letter to Gampy (Saturday, 8/7c, NBC): There likely won't be a tribute to the late President Bush more personal than this special, hosted by his granddaughter, NBC News personality Jenna Bush Hager. She provides reminiscences and stories from family members and friends including Bush's son, President George W. Bush and wife Laura Bush, the late Barbara Bush and former President Bill Clinton. The special also features his well-documented letters to family with rarely seen photos and videos, and Jenna's own on-camera interviews with her grandfather at home and in Kennebunkport, Maine.
Ho-Ho-Holiday Movies: The deluge continues.
New from Hallmark: Homegrown Christmas (Saturday, 8/7c), starring the ubiquitous Lori Loughlin as a businesswoman who comes home to reconnect with her estranged sister and former beau (Victor Webster); and Welcome to Christmas (Sunday, 8/7c), starring Eric Mabius as the sheriff of Christmas, Colorado, wooing a developer (Jennifer Finnigan) to build her resort near the struggling but charmingly named town.
New from Hallmark Movies & Mysteries: Memories of Christmas (Saturday, 9/8c), which describes Christina Milian's dilemma as she inherits her late mother's house and has to be convinced by an electrician (Mark Taylor) to keep the spirit, and Christmas display, alive; and Time for Me to Come Home for Christmas (Sunday, 9/8c), starring Megan Park as another daughter mourning her mother's death, who falls for a country singer (Josh Henderson) who's grieving his father's passing. Misery loves company, especially at Christmas time!
From Lifetime: Santa's Boots (Saturday, 8/7c), a reverse Cinderella story starring Smash's Megan Hilty as a woman trying to rescue her family's struggling department store with the help of a hunky young Santa (Noah Mills), who goes missing, leaving only a boot behind as a clue; and A Christmas in Tennessee (Sunday, 8/7c), telling the time-honored story of a baker (Rachel Boston) who clashes with a developer (Andrew Walker) to preserve the charms of their mountain town, White Pines, TN.
Inside Weekend TV: Ovation's period drama Versailles (Saturday, 10/9c) concludes with a 90-minute series finale in which King Louis XIV (George Blagden) faces his destiny… Jason Momoa (late of Game of Thrones, soon to be Aquaman on the big screen) hosts NBC's Saturday Night Live (Saturday, 11:30/10:30c) for the first time. Mumford & Sons make their third appearance as musical guest… Unexpected visitors bring turmoil to Starz' Outlander (Sunday, 8/7c) when Lord John Grey (David Berry) pays a visit to Fraser's Ridge with a surprise companion, and Claire (Golden Globe nominee Caitriona Balfe) must overcome her reservations when Lord John contracts measles… While Debra (Connie Britton) is busy learning just how dirty John (Eric Bana) is on Bravo's Dirty John (Sunday, 10/9c), flashbacks reveal his stormy past with his first family.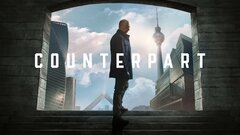 Powered by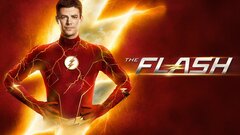 Powered by