John Wesley Shipp Previews His Return as the Flash in the 'Elseworlds' Crossover
Flash Fact: We likely wouldn't have today's version of The Flash starring Grant Gustin without its predecessor, The Flash, which ran for one season on CBS from 1990-91.
John Wesley Shipp, who played the title role in the original version, has been a part of the new Flash mythos, first as Barry Allen's ill-fated father, Henry, and then as speedster Jay Garrick. Now, in a three-episode crossover dubbed "Elseworlds," that begins on Sunday — when The Flash and Supergirl swap nights for this week only and includes Monday's Arrow episode — Shipp steps back into The Flash's costume as heroes try to restore order to their respective worlds.
Shipp, a two-time Emmy-winner for his roles on As the World Turns and Santa Barbara, is also known for his run as Dawson's father Mitch Leery on Dawson's Creek. Read on as the actor shares with TV Insider a preview into the crossover, memories of his time as the OG Scarlet Speedster, Mitch dropping the ice cream, and more!
What were your thoughts when producers said you were getting back into the Flash's costume?
John Wesley Shipp: [Laughs] I said, 'Yikes! You want me to do what?' I have to say it was a blast. It's great to be such an integral part of the show and the team as a recurring guest star. I've worked with Greg [Berlanti, executive producer, The Flash, Arrow, Supergirl] since Dawson's Creek. The crossovers always generate huge excitement. This is 'the show within shows.'
We saw in all three episodes last week Flash encounter the Monitor in a scene reminiscent of the comic book Crisis on Infinite Earths.
I know about Crisis and Barry's sacrifice [in that story]. That's the great thing about doing a superhero show for people who are lifelong comic book fans. I had this with Paul [De Meo] and Danny [Bilson] who did the first Flash. [The current producers] were raised on The Flash. Their enthusiasm is infectious because it's real.
How much can you say about the crossover? Is this specifically your Barry that you're playing again?
There's a lot of speculation going on about that. I don't want to ruin the fun, but as we've seen already, clearly, there's this huge event on an Earth where it looks like all the superheroes are dead. We're asking what in the world is happening? The Flash barely escapes with his life as the Monitor opens the Book of Destiny. The question is where does Flash go and what does he try to do? They've been playing this scene at the end of all three shows, which is a brilliant move as it weaves together the audiences of all three into one pattern and causes them to land equally invested in a crossover that is going to have profound implications. I've never seen the cast this excited as they are for this crossover.
What's it been like to literally step back into the Flash's boots?
Incredible. A show we got one season out of 28 years ago still resonates. There's a real connection between daytime drama and comic book audiences. The audience for Guiding Light pre-dated [my character] Kelly Nelson. There, I was stepping into a show that viewers felt they had ownership of. The Flash had been around in comic books for 50 years before I got there. He'd been around for 70-plus years when Grant first played him. Who knows how old the Flash will be when Ezra [Miller] plays him [in a feature film]? There's a sense that you're dropping into this current that was flowing before you got there and will continue on after you leave. It's a wonderful feeling. I say to audiences at comic cons, who've loved comics for a long time, you should feel proud because the rest of the entertainment industry has finally caught up with you.
See Also
Tyler Hoechlin and Elizabeth Tulloch serve Reeves-Kidder realness.
How have you seen special effects change over the years?
The biggest difference in the original version is we didn't always have as much time to focus on the relationships among characters because when we wanted to blow up a semi of cars and throw flames 30 feet into the air, we actually had to do that! We blew out windows on Hollywood Blvd. one time. It took more time back then to figure out the special effects. I still think we did a good job with the character and the relationships! What CGI has given today's shows is that they can get more done in less time, giving them more time to spend on characters and relationships. At conventions, women have come up to me and said they watched the pilot because their boyfriends were watching it but they also got involved with the show because of the characters.
Was there anything you kept from the original show? A costume?
At the end of 'The Trial of the Trickster,' our final episode, when they yelled, 'Cut' at 5 a.m., I ripped off the wings on the Flash's costume and threw them into the air. Mark Hamill (who played the Trickster) almost lost his mind, scrambling over cables to get those wings! He still has them. I still have Barry's Hugo Boss sleek raincoat. I let [producers of the current series] know I still had it and they were like, 'Hell, ya! Wear it as Henry,' so I did!
What's it like to have an action figure based on your portrayal of the Flash?
Mind-blowing! When I first saw one at a convention, it was a bit of an out-of-body experience. It took me a while but I'm an action figure! And there's a Jay Garrick Pop! figure, too. I set those right by my Emmys.
View this post on Instagram
You recently presented an Emmy to Greg Berlanti in New York.
Yes. He was given the Founders Award at the International Emmy Awards. It was great to see him. I don't know how he does it. I found out during the ceremony that Greg has 14 shows on the air. [Laughs] It's been a week or two since then so he may have 15 now! He looks great and is growing strong.
See Also
See Ruby Rose in action as Batwoman, more Flash/Green Arrow switching & more.
All the New York soaps on which you appeared – GL, ATWT, All My Children, and One Life to Live – are sadly gone. It's too bad opportunities that young actors such as yourself, Kevin Bacon (Tim, GL), and Julianne Moore (Frannie/Sabrina, ATWT) had are no more.
It is a real loss. I saw those shows as a bridge between theater and film. You can do 25 to 40 pages a day in daytime. When I first got to Los Angeles, I heard someone say on a set, 'We have a heavy day – we're shooting 8 pages!' I'd go, 'Oh, um, OK.' I don't say that soaps were a 'training ground' because, in my experience, you had to have your act together when you got there.
Mitch's "death by ice cream" on Dawson's Creek was memorable. If he hadn't dropped that scoop while driving!
[Laughs] I'm still chastised for that when I got to conventions! People ask me, 'Why did you have to reach down for the ice cream?' Fans have brought me ice cream pins. I've been fortunate at different points in my life to hit genres when they were redefining themselves. I keep landing at fortuitous moments.
See Also
Katie Holmes, James Van Der Beek, and more celebrated two decades since the premiere.
What do comic con attendees want you know about The Flash when you meet them?
I have had many emotional encounters with people who watched the original Flash with their parents and now, they watch with their children. I get to be the thread that binds the tapestry. Mark Hamill, who got to experience this with Star Wars, has said that it's a rare experience. I'm grateful for this every day.
View this post on Instagram
The Flash, Sunday, December 9, 8/7c, The CW
Arrow, Monday, December 10, 8/7c, The CW
Supergirl, Tuesday, December 11, 8/7, The CW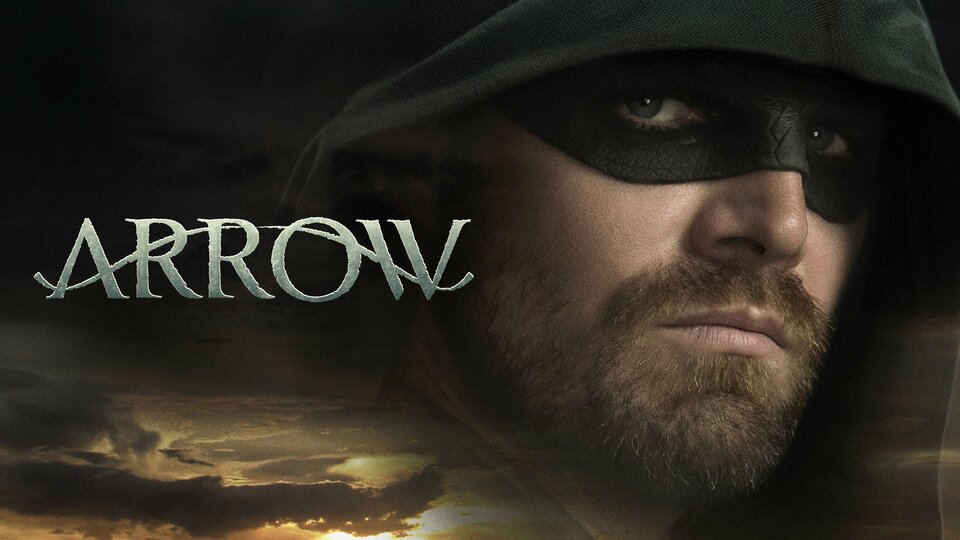 Arrow
where to stream