We Now Know What Happened to Rooster on 'The Ranch'
[Spoiler Alert: This post contains spoilers from Part 6 of The Ranch.]
The Ranch returned Friday on Netflix with Part 6, which shed light on the status of one its main characters: Rooster Bennett (Danny Masterson).
Fans know that Masterson was fired from the series in December 2017 after four women accused him of sexual assault. He denied the allegations, but the streamer decided to let him go, regardless.
Back in Part 5 of The Ranch, Rooster mysteriously disappeared after getting a death threat from Mary's (Megyn Price) ex-con boyfriend, Nick, and in the trailer for Part 6 (released in November), his brother, Colt (Ashton Kutcher), says he's missing.
Well, that's sadly not the case: Rooster is presumed dead after his motorcycle was found at the bottom of a cliff by authorities. He was supposedly speeding and went over the guardrail.
Colt is in a total state of denial and thinks Rooster faked his own death, probably because of Nick. After tracking his credit card to a motel, the owner says he hasn't seen Rooster in days.
Just as Colt makes that discovery, the authorities tell Beau (Sam Elliot) and Maggie (Debra Winger) that the search-and-recovery team will try and find Rooster's remains. They accept the reality their son is dead and move forward with planning a memorial service.
Colt is still in a state of shock. At home he finds a package from Rooster, and in it is a sign that reads "Bennett Brothers Ranch," a onesie for Colt's soon-to-be-born baby girl, and a note to his brother thanking him for all that he's done.
Colt eulogizes Rooster, and the family toasts to him at Maggie's bar.
The Ranch, Available now, Netflix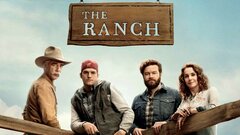 Powered by