'The Ranch' Trailer: What Happened to Danny Masterson's Rooster? (VIDEO)
Where in the world is Rooster Bennett (Danny Masterson)?
The Ranch returns for Part 6 on December 7, and in a new trailer released by the streamer, more details are revealed about the character's absence.
In real time, Masterson was fired from the show in December 2017 after four women accused him of sexual assault. Some of the incidents occurred back to the early 2000s and Masterson has denied the allegations.
See Also
Plus, find out which of your other favorite shows are coming back next season.
But in the show Rooster is mysteriously "missing."
"How long does Rooster have to be missing for you to put an APB out?" Rooster's brother Colt (Ashton Kutcher) asks their father, Beau (Sam Elliot). Back in Part 5, Rooster got the hell out of town after getting a death threat from Mary's (Megyn Price) ex-con boyfriend, and he definitely isn't returning.
Elsewhere in the trailer, fans also meet new character Luke Matthews (Dax Shepard), a former soldier who befriends the Bennets but has a past that will eventually catch up with him. He doesn't make the best first impression, though, as he's seen falling out a police car drunk.
And the new addition to the family arrives — Colt and Abby welcome their first child, a baby girl!
Watch the trailer below:
The Ranch, Part 6 Available, December 7, Netflix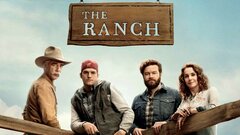 Powered by